Back in January of 2021 Kodak Black was released from jail after being granted a commutation pardon by Donald Trump. In the weeks after Kodak Black thanked Donald Trump for giving him freedom, and claimed that he was a changed man who would be dedicated to living a positive life and helping others. Now just about 1 year later Kodak Black is in trouble with the law again, which means he may have fell back into his old ways.
Did Kodak Black Fumble his Donald Trump Pardon Freedom? Details About Kodak Black's Drug Trafficking Arrest in Florida
According to reports police stopped Kodak Black's car on a Florida Highway after noticing his window tint was darker than legal limits. Upon approaching his vehicle they were allegedly met with a strong odor of marijuana. They searched his car, and allegedly found Kodak Black had 31 oxycodone pills, and $75K in cash. In addition Kodak Black was driving with an expired drivers license and license plate.
According to reports Kodak Black is being charged with drug trafficking oxycodone, and possession of a controlled substance without legal prescription. Both these charges can carry hefty prison sentences. The news is shocking, because when Donald Trump pardoned Kodak Black he wrote a thank you message to the former president saying,
"I Want To Thank The President Donald Trump For His Commitment To Justice Reform And Shortening My Sentence. I Also Want To Thank Everyone For Their Support And Love. It Means More Than You Will Ever Know. I Want To Continue Giving Back, Learning And Growing".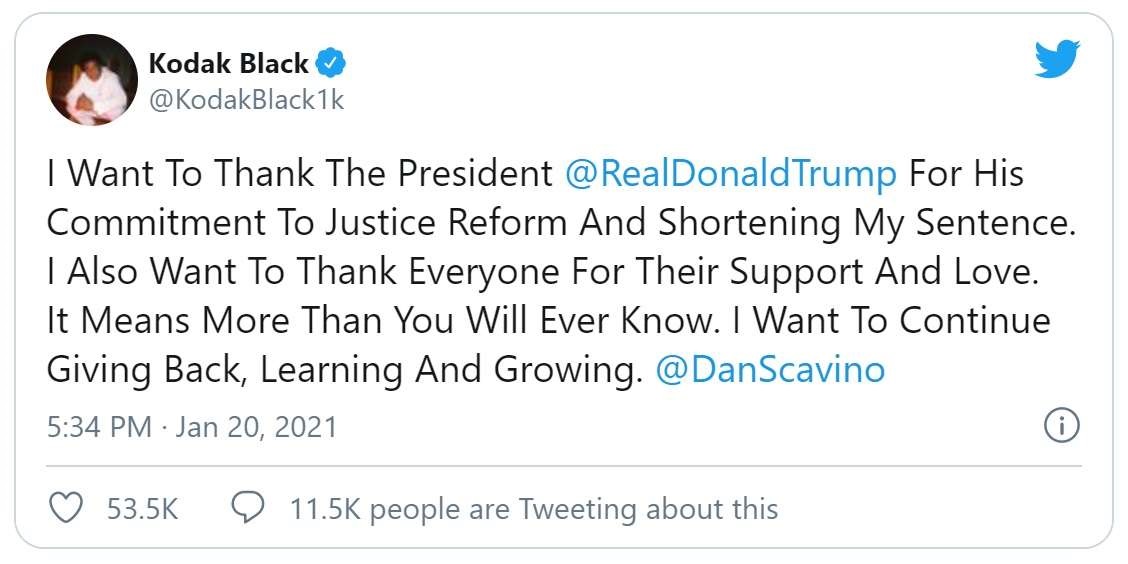 Considering the alleged torture Kodak Black went through during his last prison stint, it's very surprising he would risk his freedom again. At the same time people often take things for granted once their life is back to how it used to be.
Hopefully the charges being brought against him are proven false when the investigation is complete, but it's not looking good for him at the moment. Kodak Black has been released from Broward County Jail after posting $75K bond.