For many people on social media PnB Rock's shooting death is like Deja Vu of what happened to Pop Smoke when he was in LA in terms of certain things that took place on social media before tragedy happened. When Pop Smoke was murdered it happened shortly after his friend posted their Airbnb location while flexing on social media. In the situation involving PnB Rock's murder there was a light hearted post made by his girlfriend that people feel could be unintentionally connected to his demise.
Details on How PnB Rock's Girlfriend Stephanie Sibounheuang Posted His Location Before He was Shot Dead
One of scariest aspects about the sequence of events leading up to PnB Rock's murder is the timing of how it happened after a post from his girlfriend about their date. Police reports state that PnB Rock was shot around 1:30pm. Prior to the shooting PnB Rock's Girlfriend Stephanie Sibounheuang posted their location on Instagram in a post showing they were eating at Roscoe's House of Chicken and Waffles in Inglewood. Many people are convinced this is how the suspect described as man wearing a purple mask knew where his target was. Take a look.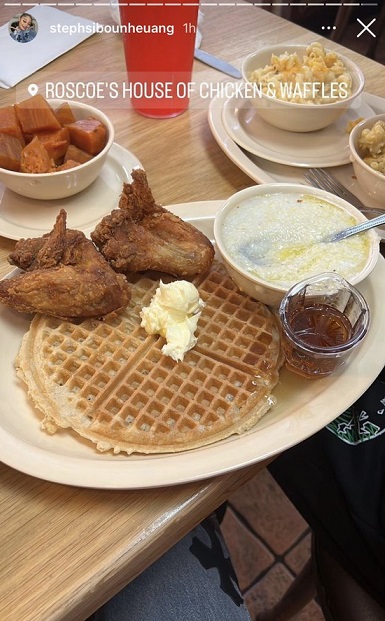 This was shortly after that post when tragedy struck. PnB Rock was seen fighting for his life on restaurant floor in a viral video.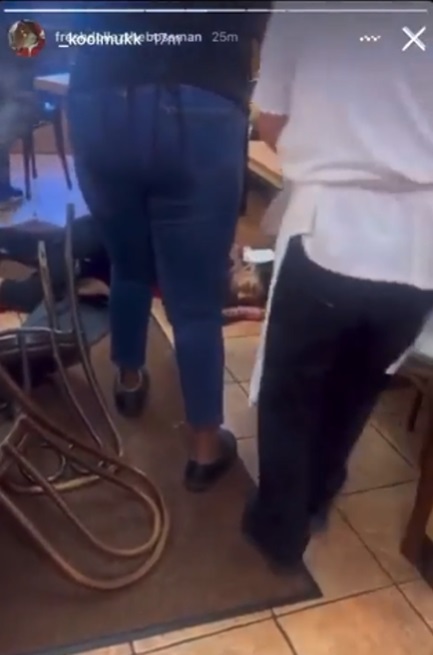 Social Media Reactions to PnB Rock's Girlfriend Stephanie Sibounheuang Posting His Location Before He was Shot Dead
On social media there were many people talking about how dangerous it is for out of town rappers to post their location when in Los Angeles. PnB Rock was a Philadelphia native.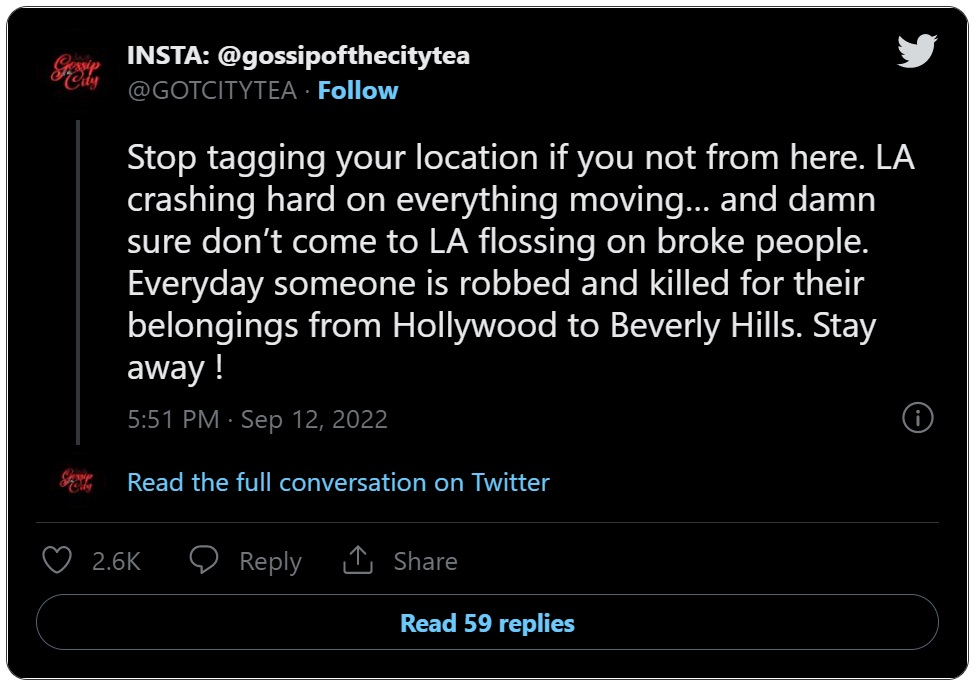 If Stephanie Sibounheuang's post was connected to PnB Rock's shooting death people still shouldn't blame her, because there's really no way she could have known that people were plotting to murder him in such brazen fashion. In addition the shooter possibly already knew he was there, and the fact it happened after his girlfriend's post could be coincidental.
One can only imagine the emotional pain she must be feeling right now having to witness something like that happen. A normal day turned dark so quickly.
Prayers up for PnB Rock's family.