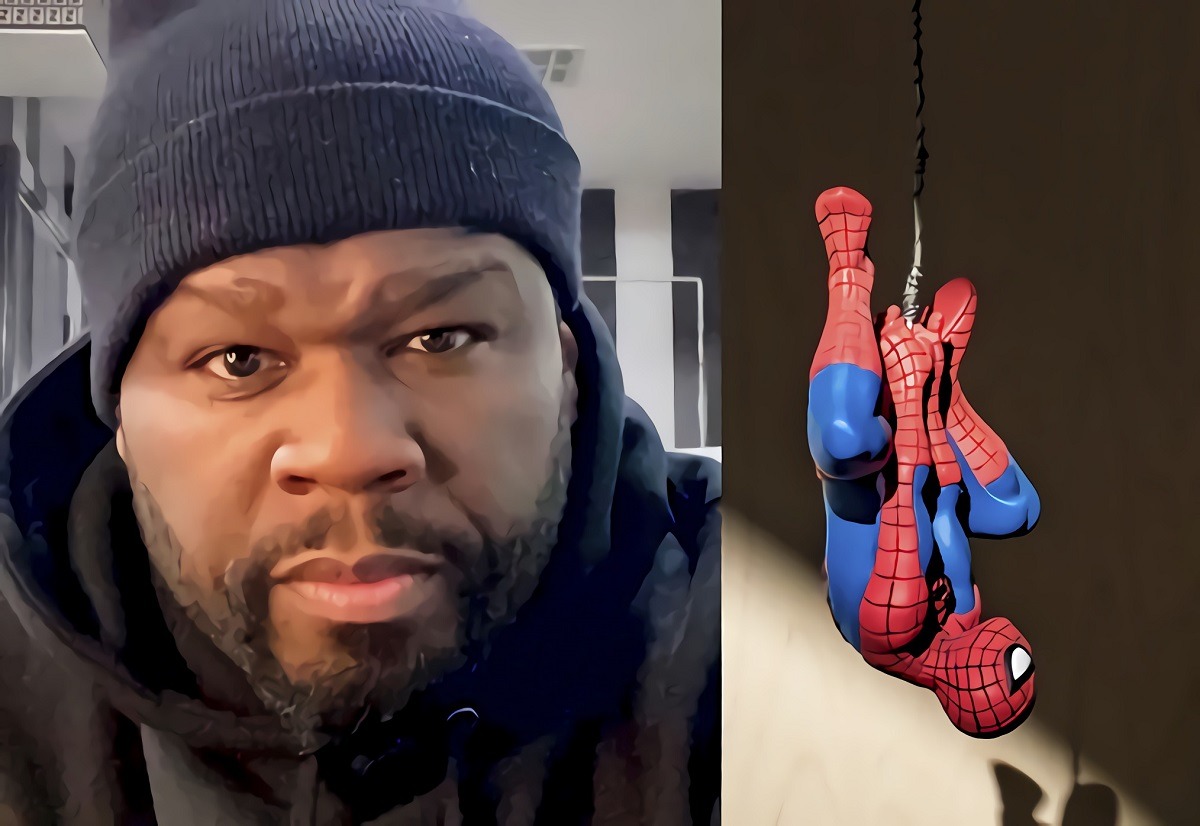 When the Super Bowl LVI halftime show lineup was announced 50 Cent wasn't on the official list. To the sports and hip-hop world surprise he appeared during the performance, and his entrance was a bit strange. 50 Cent was hanging upside down, and it led to some hilarious reactions on social media.
Social Media Reacts 50 Cent Upside Down at Super Bowl LVI Halftime Show with Spider-Man Comparison
50 Cent hanging upside during the Super Bowl LVI halftime show was moment to remember, but in a not so legendary way. Many people thought it was cringe worthy, and the jokes were hilarious. On social media people compared 50 Cent upside down to Spider-Man hanging from his web. It didn't help that 50 Cent seemed out of shape as well.
Take a look at some video footage and the reactions.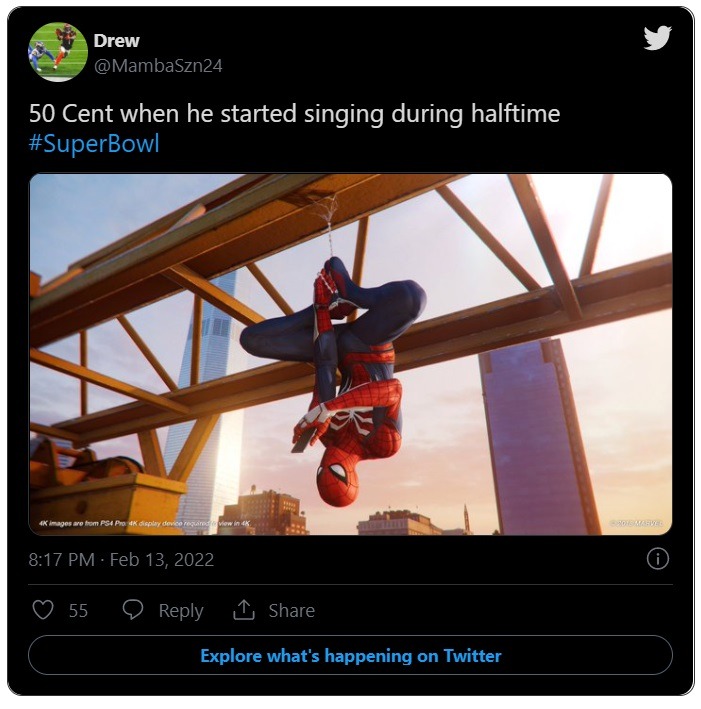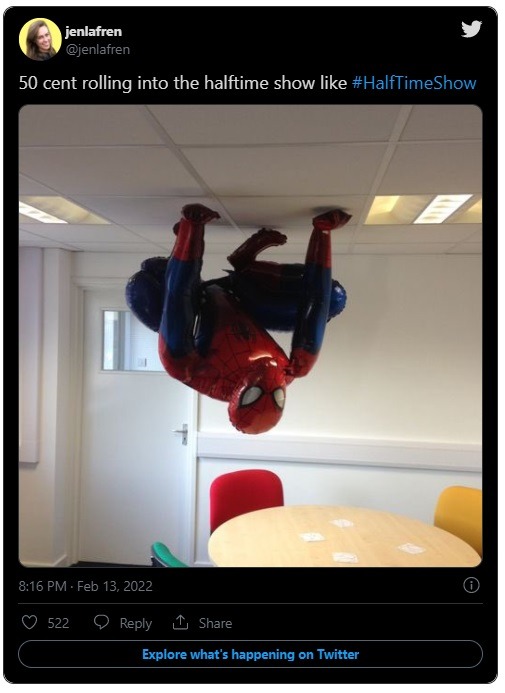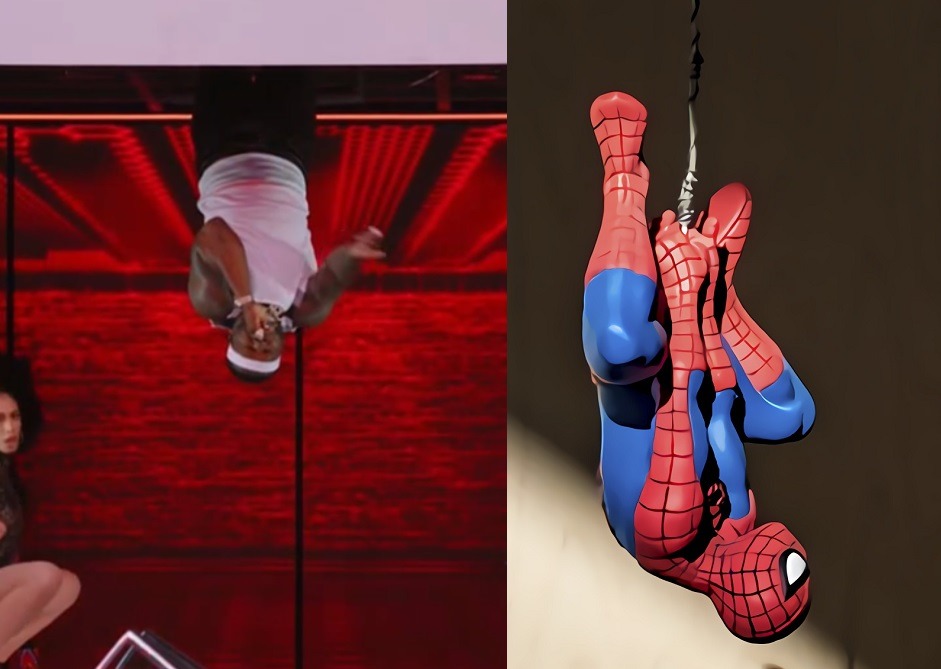 50 Cent is usually great at taking jokes in stride, so there's no doubt he will find someway to flip the reactions clowning his Super Bowl LVI performance into promotion for one of his many products or business ventures.
All in all from a hip-hop perspective it was cool to see 50 Cent performing on stage in front of the large audience, considering these days he mainly focuses on his film career.