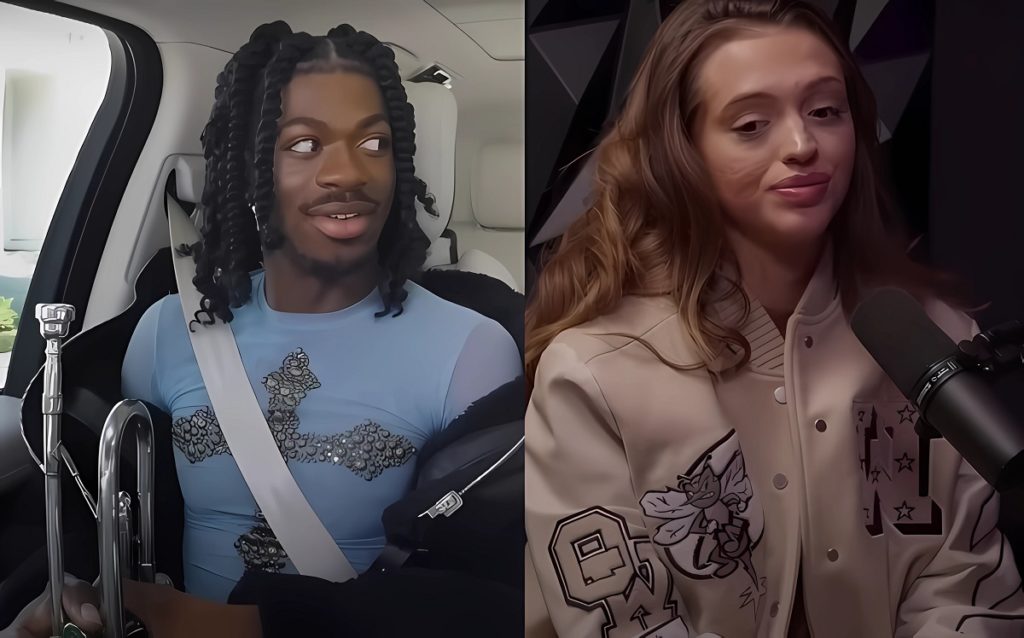 Lil Nas X has been one of the most successful and controversial artists of the past few years. He rose to fame with his viral hit "Old Town Road", which broke the record for the longest-running number one song on the Billboard Hot 100 chart. He also came out as gay in 2019, becoming one of the few openly gay rappers in the industry. He has since embraced his sexuality and identity in his music and videos, such as "Montero (Call Me By Your Name)" and "Industry Baby", which feature explicit and provocative imagery.
Why Did Woah Vicky Claim Lil Nas X is Faking Being Gay for Clout?
However, not everyone is convinced that Lil Nas X is being honest about his sexuality. One of his critics is Woah Vicky, a social media personality who is known for her controversial and often offensive videos. Woah Vicky recently claimed that she has proof that Lil Nas X is faking being gay for popularity and attention.
During a recent interview, Woah Vicky said that she knows someone who went to high school with Lil Nas X, who claims that he was never gay back then. She claims he sold his soul to be famous, and that included pretending to be a gay man. Her allegations instantly went viral, as people tried to digest the ramifications of what could happen if the accusations are true. Lil Nas X would be like the Milli Vanilli of the LGBTQ community. Would they still support him as an artist?
Are These Old Tweets and Video Evidence that Lil Nas X is Faking Being Gay?
Woah Vicky's claim made an old video of Lil Nas X trying to kiss a girl trend on social media. As you'll see below the video, shows Lil Nas X leaning in to kiss a girl who is sticking out her tongue at him as they were on a bed together. The footage also shows Lil Nas X placing his hand on her thigh as they were driving. Some people interpreted the video as evidence that Lil Nas X was not gay, while others argued that it could have been a joke.
Woah Vicky's claim also made some old tweets from Lil Nas X resurface, where he talked about possibly being bisexual and serving a queen. In one tweet he wrote, "Be fr would y'all be mad at me if I thought I was a little bisexual". In another tweet he wrote, "call me old fashioned, but I was raised to serve my queen. Clean for her. Cook for her and everything I do is for her, and if she cheats? That is on me! She caught me slipping, and I will apologize and do better". Has a gay artist ever sent out tweets like that?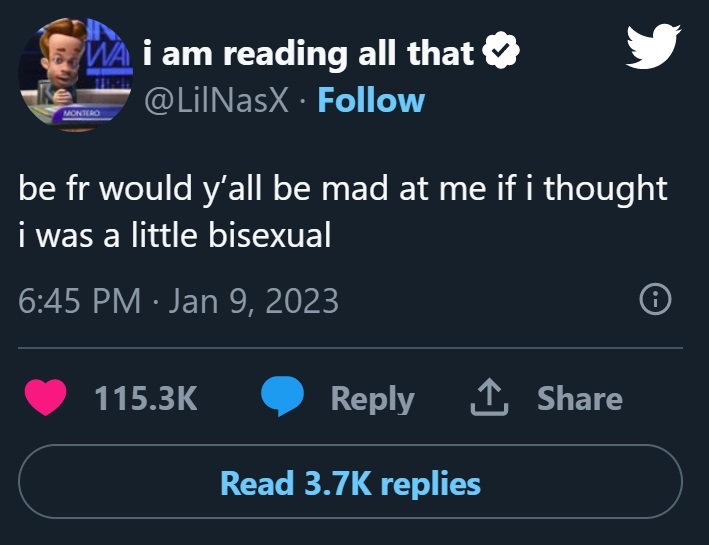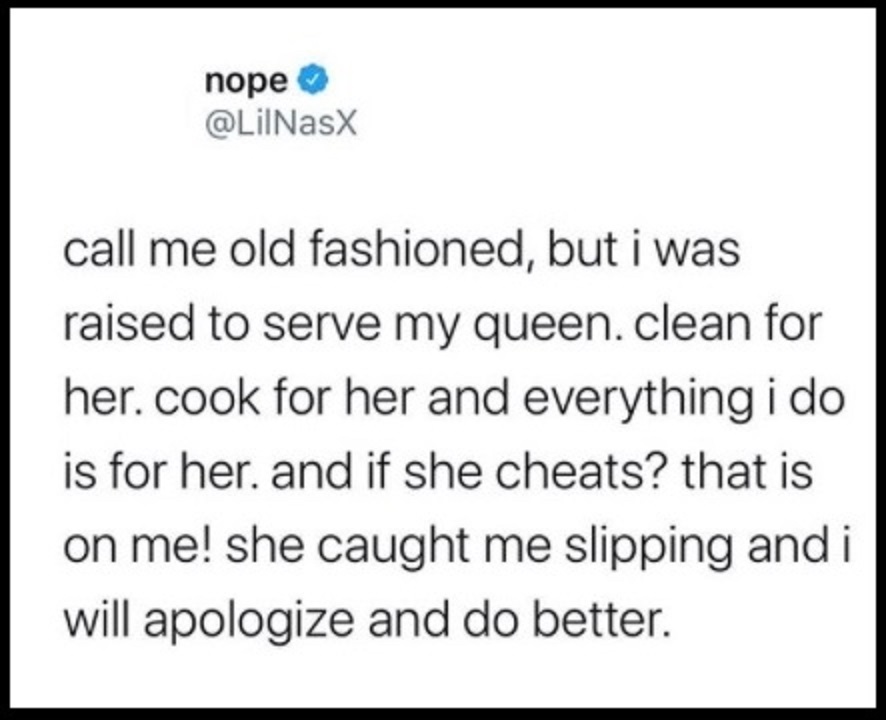 Some people used these tweets as proof that Lil Nas X was not always gay, or that he was confused about his sexuality. Others pointed out that these tweets could have been sarcastic or ironic, or that sexuality can be fluid and change over time.
What do you think of Woah Vicky's claim? Do you believe that Lil Nas X is faking his sexuality? Or do you think that he is being true to himself?