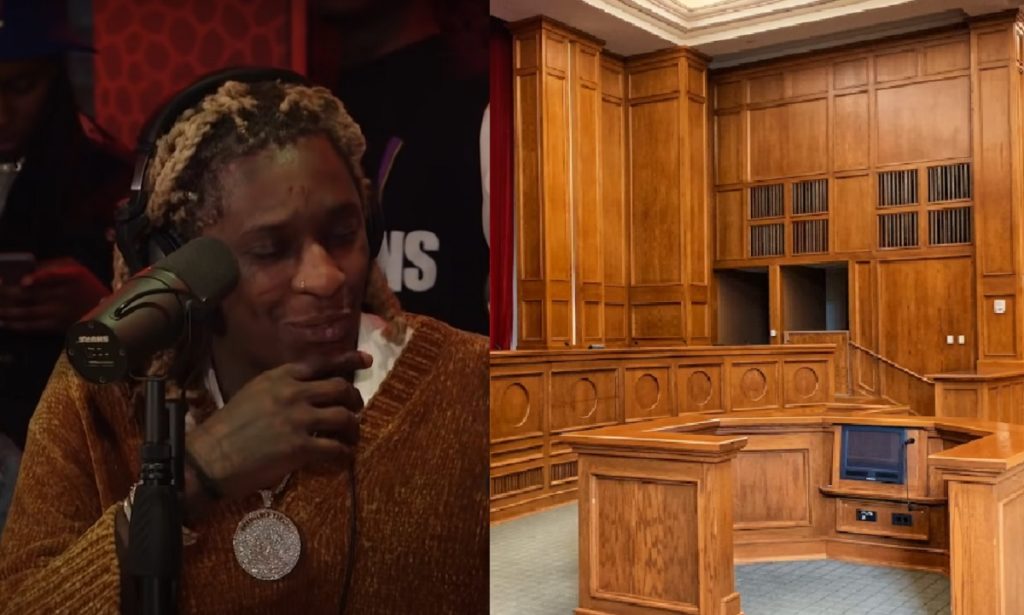 Recent footage of Young Thug looking passed out in court during his RICO trial has been circulating on social media, leaving many people concerned for the rapper's mental health. Many people feel around the internet that court officials will step in to ensure he remains safe from himself, but are people overreacting?
Will Young Thug Get Put on Suicide Watch Soon? Past Evidence Fuels Social Media Reactions to Sad Courtroom Video
The viral video shows Young Thug looking very defeated and sad in court, with his face on the table for several moments. There has been some speculation that Young Thug was contemplating suicide during an earlier jail stint as you'll see below, and the sight of him in court in such a state has some fans worried.
Given that in June of last year he talked about having thoughts of killing himself in a jail freestyle, many people feel that we will hear news about Young Thug on suicide watch very soon. However, it's possible that people are taking the footage out of context, because he may have just been tired. It's also possible Young Thug is going through withdrawal symptoms.
Take a look at the video, some reactions, and tweets from last year talking about Young Thug contemplating suicide.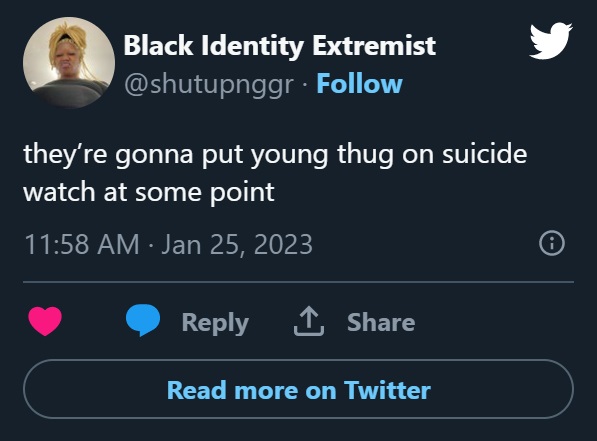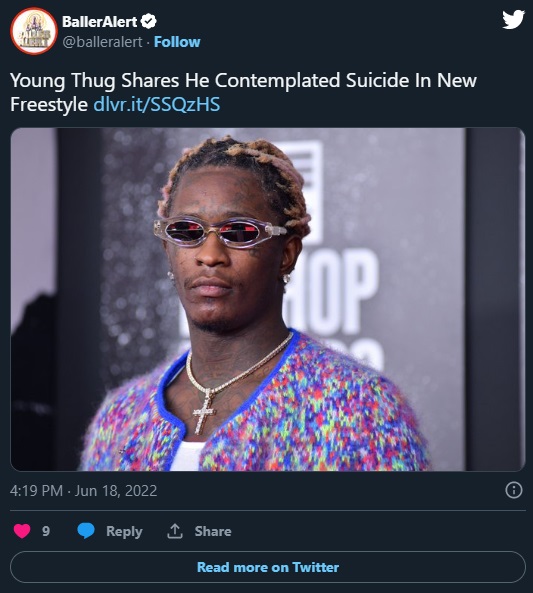 More Details About the Charges Young Thug is Facing
Young Thug, whose real name is Jeffery Lamar Williams, is facing a Racketeering Influenced and Corrupt Organizations (RICO) charge for a series of crimes in 2017 and 2018 which include gun possession, drug trafficking, and murder. The RICO case against Young Thug is based on the notion that his various alleged activities were part of a criminal enterprise.
The RICO charge is a very serious one and carries a potential sentence of up to 20 years in prison. The charge also includes a forfeiture of assets, which means that Young Thug could lose a substantial portion of his wealth. Additionally, if the RICO charge is found to be true, it could have serious implications for Young Thug's career, as his record would be permanently tarnished.
Do you think Young Thug will be on suicide watch soon, or are people overreacting to the video?