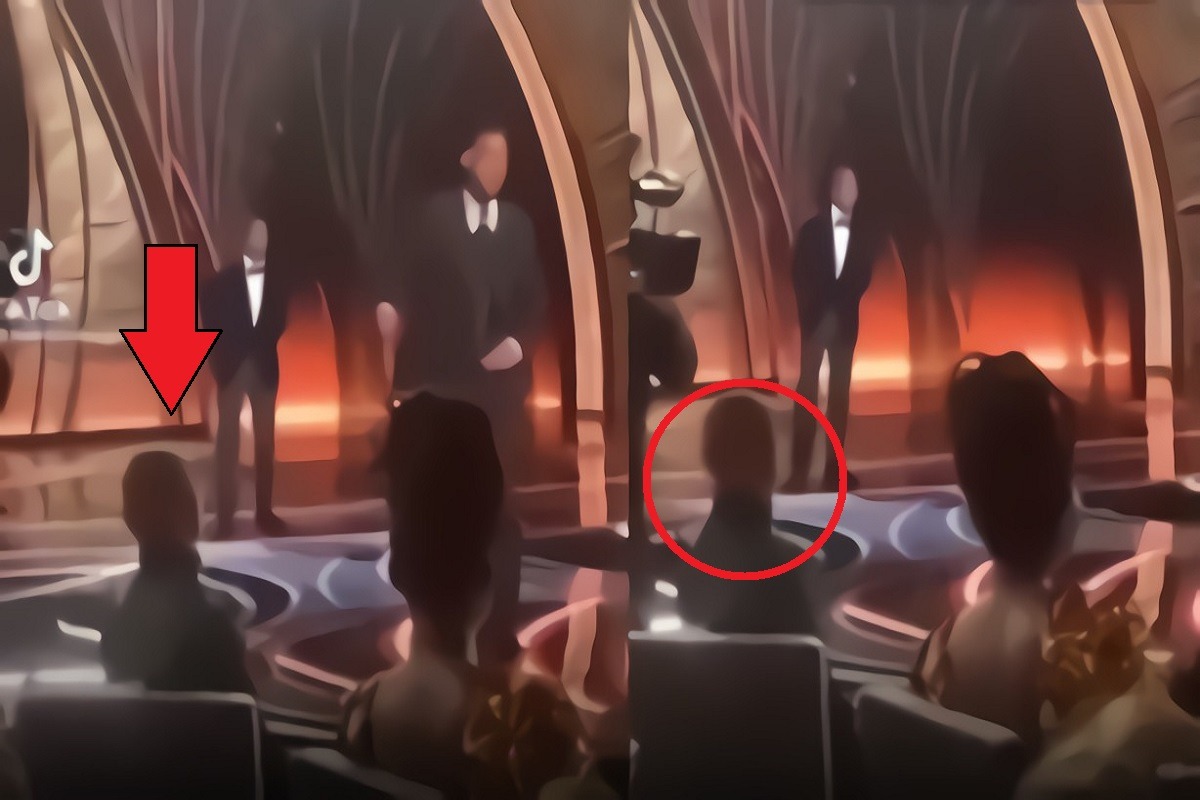 As the world continues to endlessly talk about the video clip of Will Smith slapping Chris Rock at the Oscars, the debate around how real it was continues to rage on. As you probably know the slap heard around the world happened after Chris Rock made a alopecia GI Jane joke about Jada Pinkett Smith's bald head. Now there is even more evidence that this whole situation may have been staged with the help of Pfizer.
Jada Pinkett's Reaction in New Angle of Will Smith Slapping Chris Rock Sparks Pfizer Alopecia Drug Conspiracy Theory
Most people who have seen the footage of Will Smith punching Chris Rock saw the television angle that doesn't show Jada Pinkett Smith as it happened. Due to this no one ever questioned how she reacted, because they simply didn't know what she was doing while the incident went down.
However, thanks to social media a video with a new angle of Will Smith slapping Chris Rock properly puts the situation in perspective. In this new angle video you can see Jada Pinkett Smith's strange reaction to Will Smith's slap as it happened. Now before watching the video ask yourself how would a wife usually react to her husband punching someone in public to defend her honor?
Here is the new angle video.
Here is the original angle shown on TV.
Reasons Why Jada Pinkett's Reaction in New Angle of Will Smith Slapping Chris Rock is Strange and How it Relates to Pfizer's Alopecia Drug
As you saw in the footage above Jada Pinkett Smith was laughing after Will Smith slapped Chris Rock. In addition she and Will Smith didn't even make eye contact with each other when he sat back down. Her reaction conveyed that she possibly already knew this was going happen before it happened, meaning it was scripted. Also what the video doesn't show is that Will Smith was laughing at Chris Rock's alopecia GI Jane joke before he started act like he was mad about it, almost like he accidentally broke character.
Was the Will Smith Slap Staged to Promote Pfizer's Alopecia Drug?
If you aren't at least slightly convinced Will Smith slapping Chris Rock was staged after seeing that new angle footage, then you might be trying too hard to convince yourself it was completely real. Something sketchy is definitely going on about this situation, and there a two theories as to why.
There seems to be a high chance this was all a publicity stunt to promote their Red Table Talk show, since they announced they will discuss the incident in a new episode.
In addition the Oscars was sponsored by Pfizer, which has a new alopecia drug coming out. Due to that fact there's also a high chance that the Will Smith slap was staged to promote Pfizer's new alopecia drug, since it was a bald head joke that caused the ruckus.
If the slap was staged to promote an alopecia drug, how much did Pfizer pay Chris Rock to let Will Smith slap him?