XXXTentacion, the popular rap artist, was tragically shot and killed on June 18th 2018. Since then, speculation has been rife on social media regarding how the murder plot was truly developed. Recently, the news has been flooded with information about the ongoing and highly publicized feud between Drake and XXXTentacion.
Following the death of XXXTentacion, many have speculated on who was behind the murder and why. Conspiracy Theories began to trend again after defense attorneys for one of the four men charged with the 2018 murder of XXXTentacion (born Jahseh Dwayne Ricardo Onfroy) listed the Drake as a witness.
Did Drake Hire Someone to Kill XXXTentacion? Conspiracy Theory Explained
The feud between Drake and XXXTentacion began in 2017 when the latter accused the OVO rapper of "stealing" his flows on his breakout track "Look at Me!", which appeared on Drake's "KMT." The beef between the two rappers escalated when XXXtentacion posted IG message saying that if anyone attempted to kill him it was Drake.
XXXTentacion later claimed that his account had been hacked, and four months later he was killed in Deerfield Beach, Florida. The video below shows how similar Drake's "KMT" was to X's "Look at Me", so he may have been onto something about his flows being stolen.
Did Drake Talk about Murdering XXXTentacion in "I'm Upset" Lyrics?
This feud between the two rappers was the focus of a recent hearing during XXXTentacion's murder trial. The defense argued that Drake should submit a written deposition, as evidence in the case had never been presented linking Drake to X's murder. The judge ruled in favor of the defense, but said he saw no point in getting a deposition from Drake. One of the things the defense team talked about were lyrics from Drake's "I'm Upset" song where conspiracy theorists believe he is seemingly talks about murdering XXXTentacion.
In the song Drake says, "SMS, triple X That's the only time I ever shoot below the neck. Why you keep on shooting if you know that n**** dead? That's the only kind of s*** that gets you some respect".
Around social media there are thousands of social media posts talking about the conspiracy theory that Drake is a suspect in the XXXTentacion murder trial.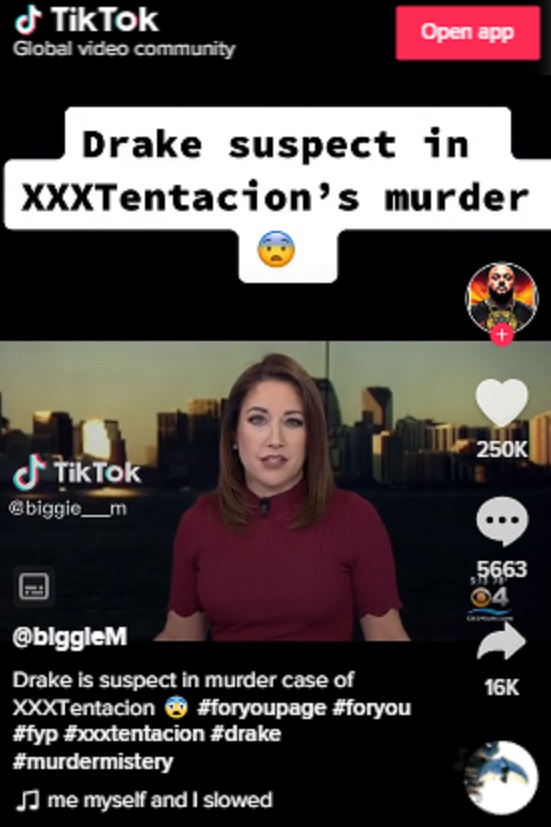 At the moment there is no concrete evidence linking Drake to XXXtentacion's murder,