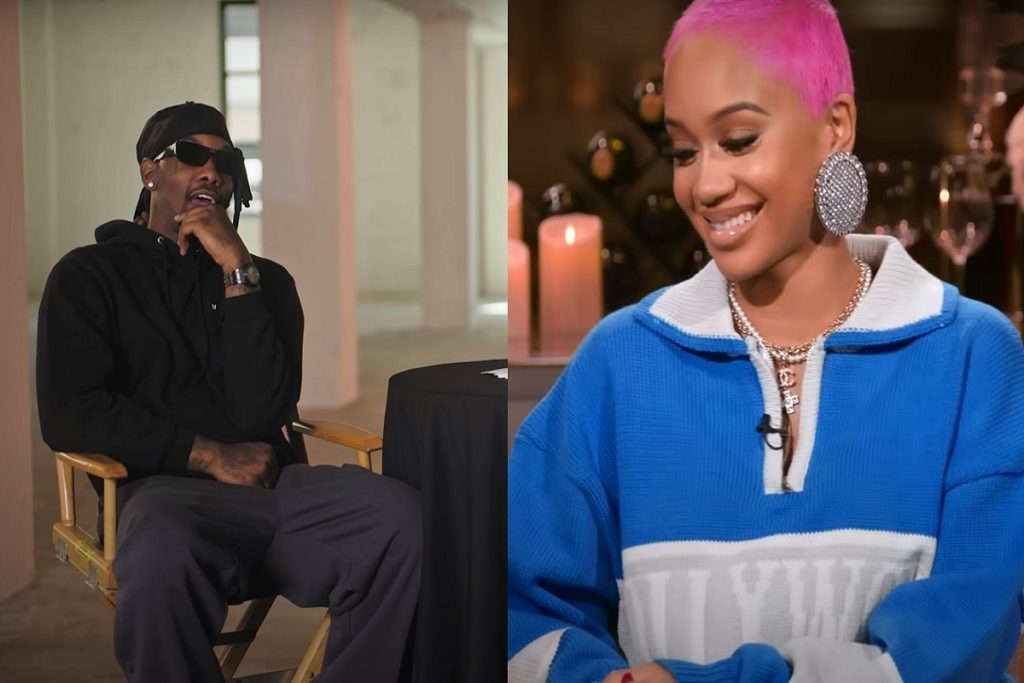 The rumor that Saweetie cheated on Quavo with Offset is gaining steam after people realized that the situation may have been discussed in his new song 'Messy'. In addition people are now connecting the situation to possibly why Saweetie's verse was removed from the FNF Remix.
Did Quavo Confirm Offset Smashed Saweetie in 'Messy' Lyrics?
In the 'Messy' lyrics Quavo says, 'I said Caresha please cause she too messy. B**** F****** my dawg behind my back, but I ain't stressing. You wanted the gang you should just said it we would of blessed it". Now the lyrics are vague, but to many it seems that Quavo confirmed that Offset smashed Saweetie behind his back, and cheated on Cardi B. Quavo claims he wasn't stressing about it, but clearly he probably was. This could be part of the real reason Quavo and Takeoff split from Offset, but who knows. Take a listen to the 'Messy' lyrics.
Did Cardi B get Saweetie's Verse Removed from FNF Remix Because She Slept with Offset?
By now you probably know Saweetie was removed from the FNF Remix for some unknown reason, despite the fact that many people liked her verse on the unofficial version. After hearing Quavo's 'Messy' lyrics many people believe this happened, because Cardi B is still feeling some type of way about Offset cheating with Saweetie allegedly. There's a viral rumor floating around that Cardi B refused to work with Glorilla if she kept Saweetie's verse on the FNF Remix. Due to her star power it's alleged the Cardi B's label obliged to her request, and Saweetie was taken off the song before it was released.
Here was the unofficial version with Saweetie on it.
Here is the final version with Saweetie's verse taken off. Was this the result of Cardi B being mad about Offset smashing Saweetie allegedly?
If there's any truth to the allegations, Offset and Saweetie cheating on their significant others by hooking up with each other burned a lot of bridges, but of course these are all just rumors at the moment. The evidence is getting pretty damning though.