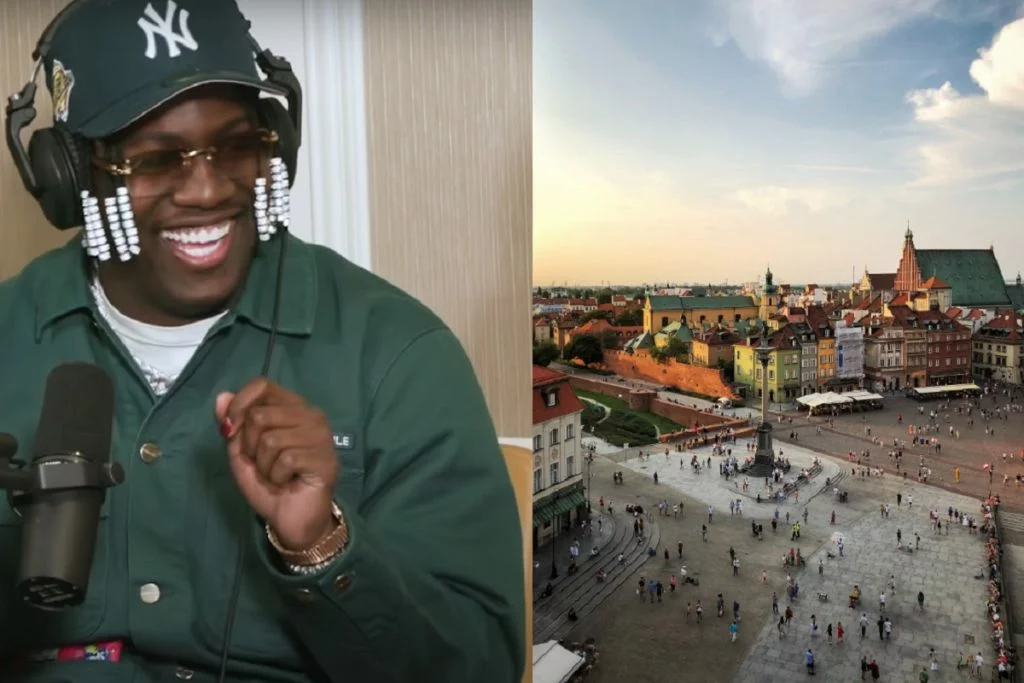 In music these days having the right melody or beat to your song is usually the difference between having a hit, or having a miss. However, there's still instances where a song goes viral due to one line connecting with masses in some form. Lil Yachty has never been known as a very lyrical rapper, but today he's going viral for a powerful line that was delivered only the way he can.
What Does 'I Took the Wok to Poland' Mean? Lil Yachty's 'Poland Lyrics' Go Viral Worldwide
In Lil Yachty's recently released "Poland" song just as the name in entails he mentions taking a trip to the country. With a population of around 38 million people, Poland borders Slovakia, Ukraine, Belarus, Czech Republic, and Lithuania. It's north border is 273 miles, and neighbors the Baltic Sea Coast. It's actually a popular tourist destination for people visiting the Central Europe region. Despite that it's not usually a place you often hear mentioned in hip-hop songs, but Lil Yachty is always stepping outside the box in some way.
Lil Yachty's "Poland" lyrics are trending across all social media platforms after people heard him say "I took the wock the Poland". Naturally the viral line has some people wondering what he meant by "wok". While that answer can't be 100% confirmed until he himself explains he meant, the term 'wock' is usually used as a drug reference to a cough syrup made by Wockhardt. In that context 'Wock' is a cough syrup combination off promethazine and codeine that is a very powerful sedative. In the recreational sense people sometimes mix the drug with sprite. In short 'wock' usually means lean codeine aka that 'purple drink'.
Social Media and Celebrity Reactions to Lil Yachty's 'I Took the Wock to Poland' Lyrics
Lil Yachty saying "I took the wok to Poland" went so viral on social media that he had endless celebrities responding on Twitter, such as Denzel Curry and DDG. That simple yet powerful line really is really making waves on the internet.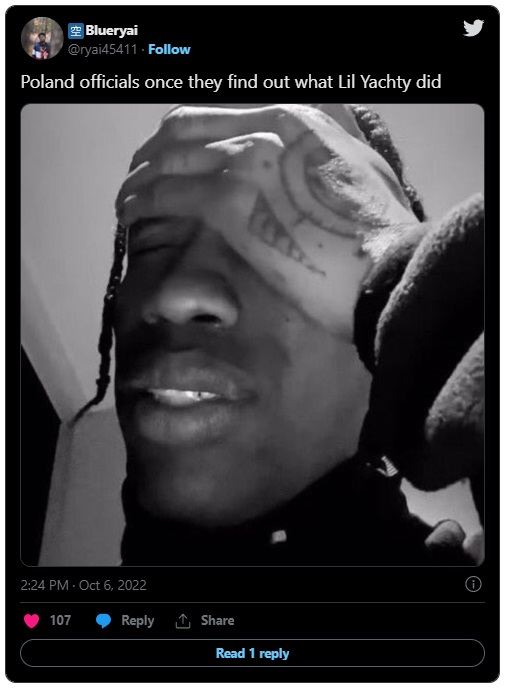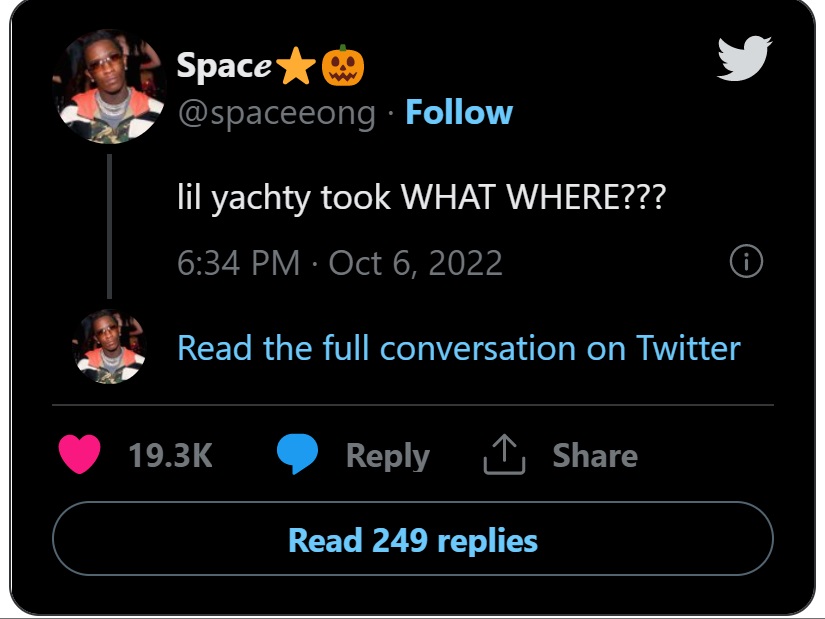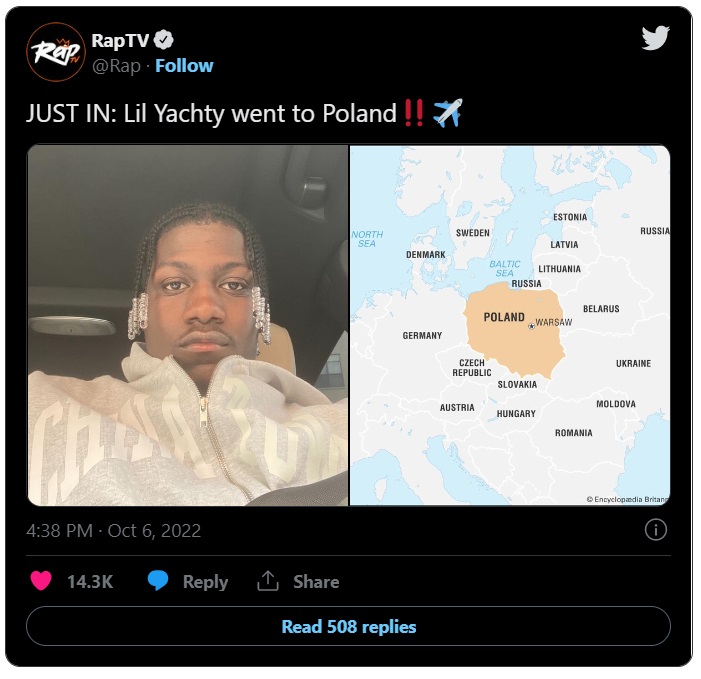 Wockhardt is headquartered in Mumbai, India so the product 'Wock' wasn't connected to Poland until Lil Yachty made it possible. If he is talking about 'Wok' the drug that would be super risky, because Poland is known for having very strict drug laws. Getting caught with a small amount of any illegally obtained drug is an automatic three year sentence in jail in most cases.
Good thing when Lil Yachty took the Wock to Poland he didn't get caught. Definitely should think about not flying there in the near future considering his revelation.