The biggest story in the world right now is the unprecedented Russian invasion of Ukraine that was greenlighted by Vladimir Putin. Since then he has received backlash from all corners in the world, and sanctions from many major countries including in the United States. Now he has become the target of cyber attacks as the hacking group Anonymous after they officially declared war on Vladimir Putin. The reasons behind their decision are very deep, and were explained in a viral video.
Hacking Group Anonymous Threatens Vladimir Putin With Deep Message Pointing Out Hypocrisies of His Ukraine Invasion
Anonymous sent a direct message to Vladimir Putin in the form of a 2:20 video on Twitter, which has now amassed over 100,000 likes and 2.6 million views. In the footage a masked man pointed out how the Russian invasion of Ukraine has caused death to many innocent people, and accused Putin of having no respect for human rights. One of the most powerful moments of the video was when the Anonymous touched on how Vladimir Putin criticized US Military and NATO for their occupation and bombings in the Middle East, then went on to do the same thing by bombing Ukraine. They believe the situation has now opened the world eyes to the facade covering Putin's propaganda.
Anonymous Details How They Will Cyber Attack Vladimir Putin
Perhaps the most glaring part of Anonymous' threat toward Vladimir Putin was where most of the cyber attacks will originate from. Anonymous claims that many of the hackers who will take part in the war against him will reside in his home country Russia, which isn't hard to believe considering all the protests going on there.
They also warned him that his secrets will no longer be safe, and that key components of his government's infrastructure would possibly be hijacked. They reiterate that the attack has already began, which is why several Russian government website are currently offline. They warned him that this is war he cannot win. Take a listen.
Anoymous declared war against Putin back on February 24.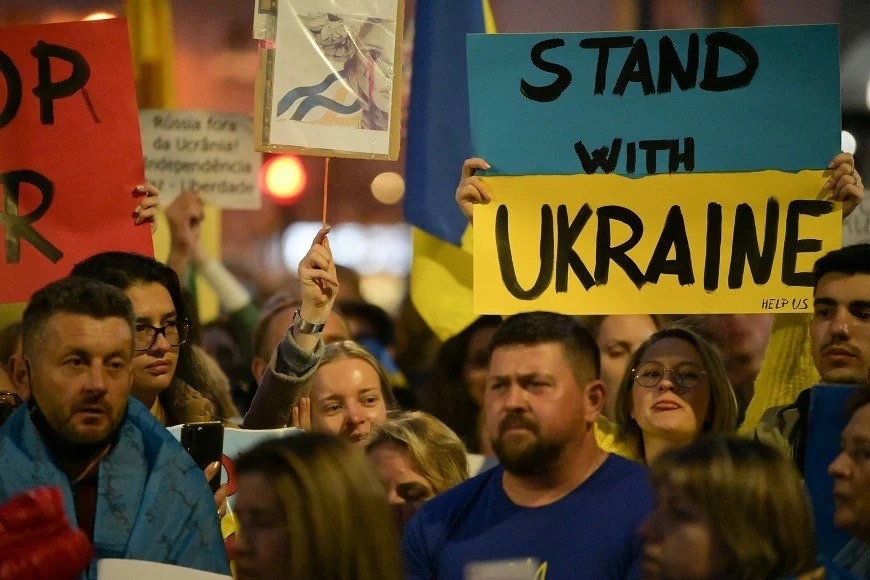 Most people think of hackers as bad guys, but the Anonymous Collective is a hacking group that only launches cyber attacks when they are standing up for positive change. Throughout the years they have been one of the biggest advocates of human rights, and use their knowledge of computers to attempt protecting people who are being harmed. The trend remains true with their threats towards Vladimir Putin.
Prayers up for the innocent people of Ukraine and Russia who are being affected by Vladimir Putin's decision to wage war.