When the Young Dolph shooting happened some months ago there were indications that it may have started a true street war. Shortly after the news broke that Young Dolph was dead there were reports Yo Gotti mom's restaurant was shot up shortly after. Now with the news that Snootie Wild was murdered, people are wondering why an artist connected with Yo Gotti is dead in the same time span.
Was Snootie Wild Shot Dead in Retaliation for Young Dolph Shooting?
In case you didn't know Young Dolph's PRE label has major beef with Yo Gotti. Before his death it was known that Young Dolph and Yo Gotti were at odds with each other for various reasons. Back in December Young Dolph's PRE label took shots at Yo Gotti by playing the "Play Wit Yo B****" diss track during a concert, while calling Yo Gotti disrespectful names. Check out that video below.
These are some tweets reacting to when Yo Gotti's mama's house was shot up shortly after the Young Dolph shooting.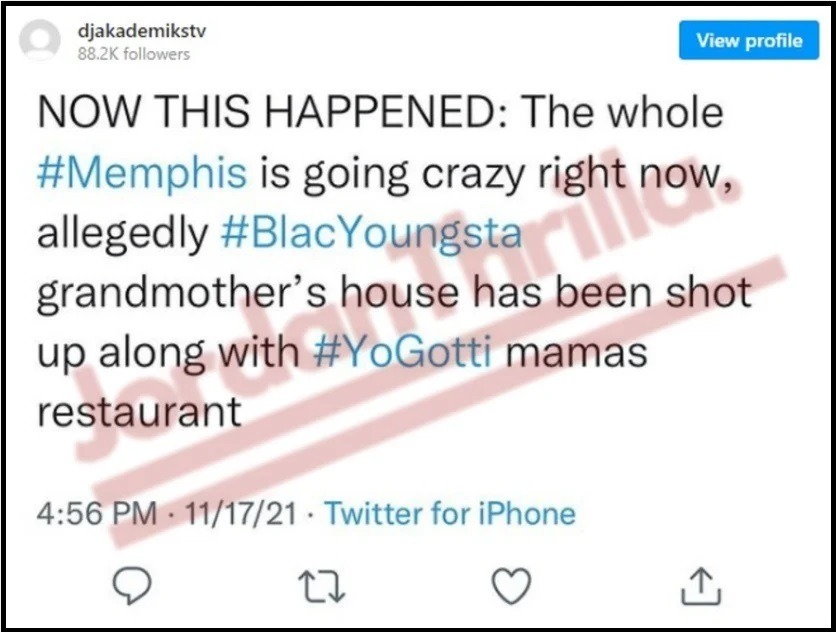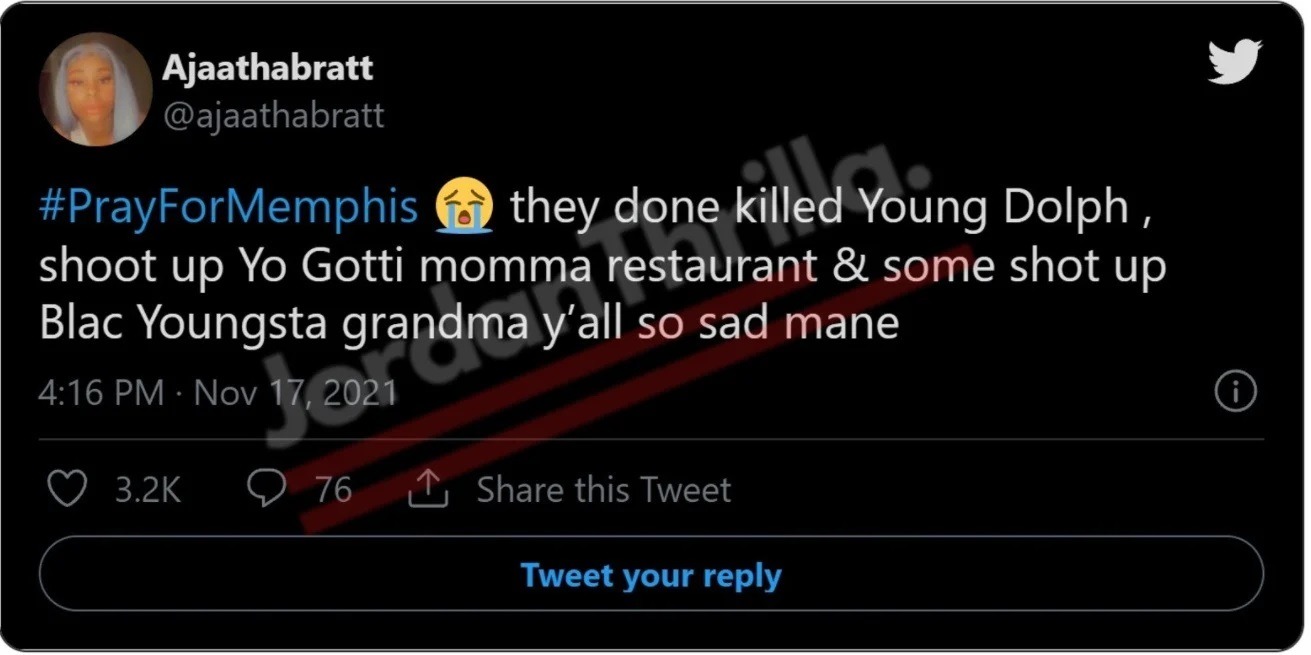 Did a Young Dolph Affiliates Murder Snootie Wild to Send a Message to Yo Gotti?
Snootie Wild was one of the biggest artists on Yo Gotti's CMG label. His biggest single came in 2014 when the song "Yayo" was released, which featured his label mate Yo Gotti. This makes some conspiracy theorists believe that Snootie Wild was murdered due to how important he was to Yo Gotti as revenge for the Young Dolph shooting, which some people still believe Yo Gotti is connected to.
However, that is all speculation at the moment as there is no known motive behind Snootie Wild's murder. The Snootie Wild shooting conspiracy theory definitely raises some questions though.
The growing number of shooting incidents involving Memphis rappers might be why it looked like Key Glock was trying to leave the city after Young Dolph's death.