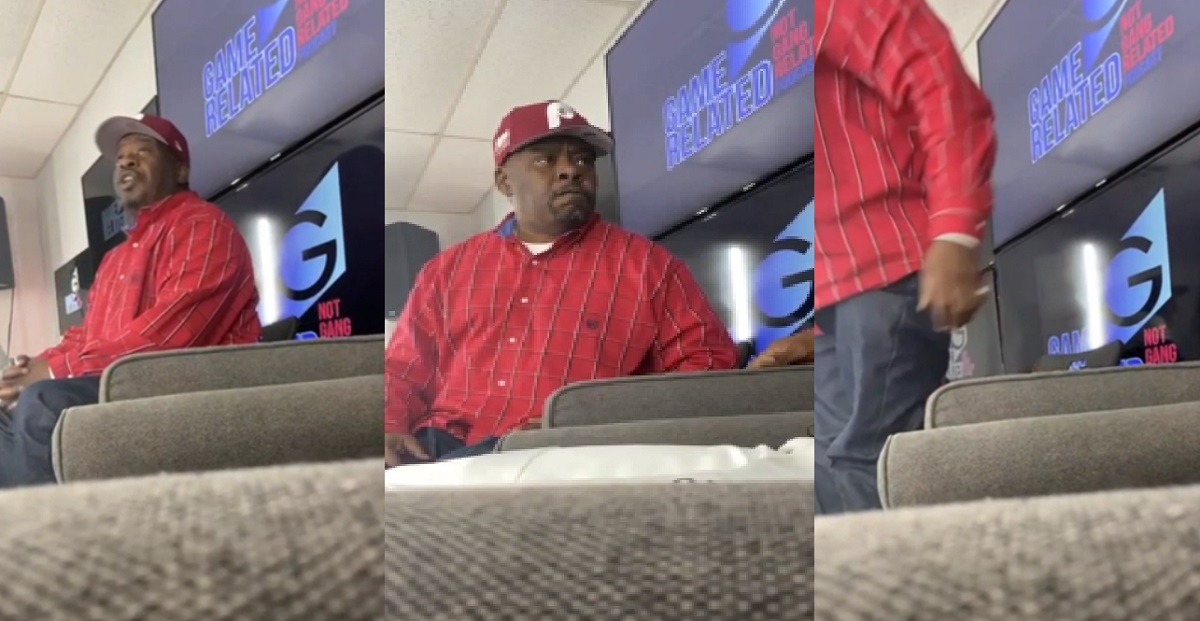 Over the years many people have accused Charleston White of making situations regional for no reason, and his bad habit caused a major scuffle on recent episode of his "Game Related Not Gang Related" podcast. In this situation Mob James was fighting with Charleston White after he disrespected California.
Their altercation started with a verbal spar, but then Mob James got up and walked in Charleston White's direction, then you could hear some banging noises. The incident was caught on camera by someone's cellphone, but it doesn't show what was happening after he left his seat to square up with Charleston White.
It was sad to see them going at each other like this since Mob James and Charleston white use their podcast platform to uplift young people who are going down the wrong path in life. The name of Mob James' podcast is "Gangster Chronicles".
In his heyday things probably would have a gone a lot different if Mob James still repped his set. In the 1980s Mob James was a prominent Compton gangster who was part of the Piru set of Blood gang. At one point of his younger days he survived getting shot 4 times.
These days Mob James allegedly doesn't claim blood gang anymore, so his responses to disrespect may be a little toned down now. He made sure to let Charleston White know that his change of temperament is the only reason their scuffle didn't get more chaotic.
Author: JordanThrilla Staff