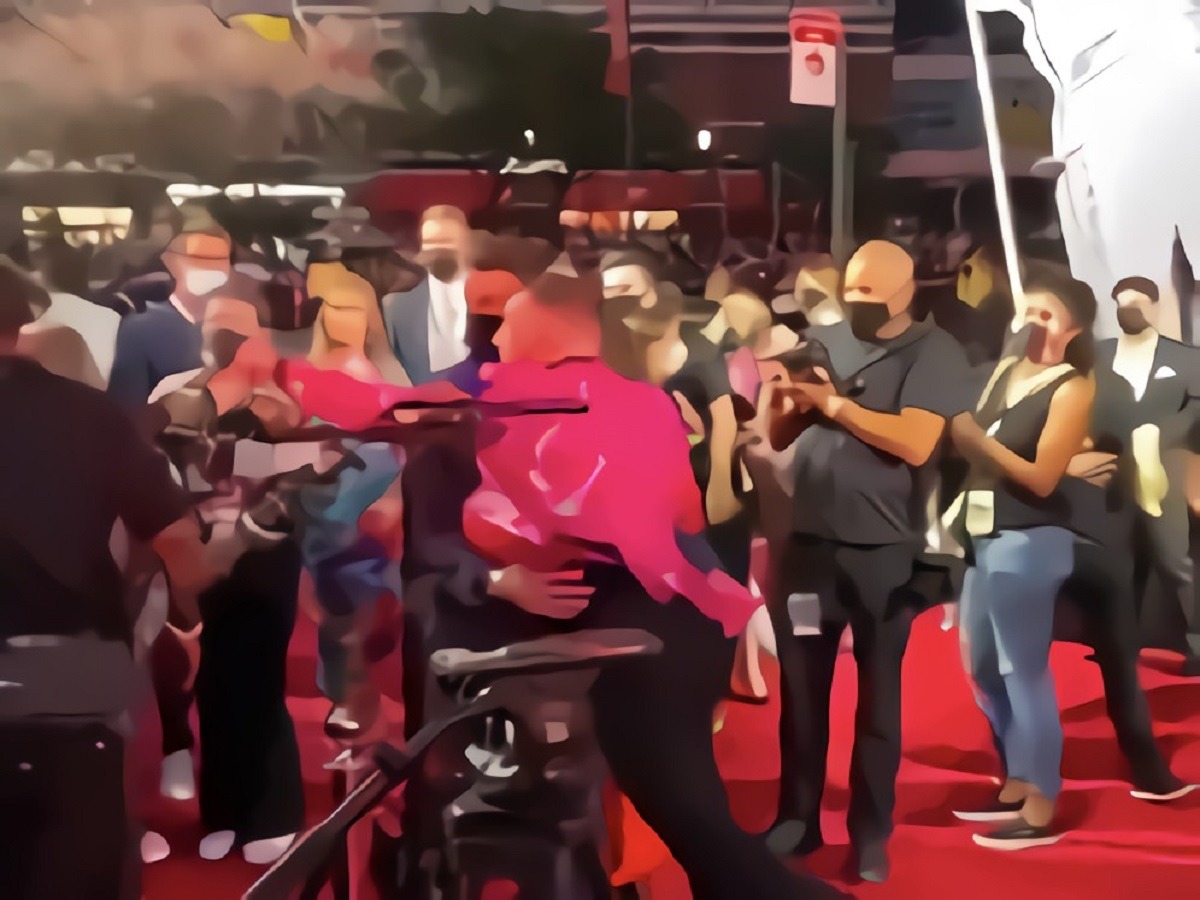 The VMAs was an extravagant affair with many notable moments. However, no moment is being talked about more than allegations of Conor McGregor fighting Machine Gun Kelly on Red Carpet. Now Conor McGregor has released a statement about the incident, and he seems to be downplaying what happened.
Although there is no video of punches actually connecting, one video shows Conor McGregor throwing a drink on Machine Gun Kelly and Megan Fox. There is also one picture that shows Conor McGregor punching at Machine Gun Kelly as well.
However, all things point to an altercation almost happening, but never taking place. That may have been confirmed when Conor McGregor said this about the VMA incident according to MMAJunkie,
"I only fight real fighters. People who actually fight. I certainly don't fight little Vanilla Ice white rappers. I don't even known the guy. I don't know anything about him, except he's with Megan Fox".
Take a look at the video of Conor McGregor throwing a drink at Machine Gun Kelly and Megan Fox at the VMAs.
Here is the viral photo showing Conor McGregor punching at Machine Gun Kelly. It seems like security made sure no hits connected.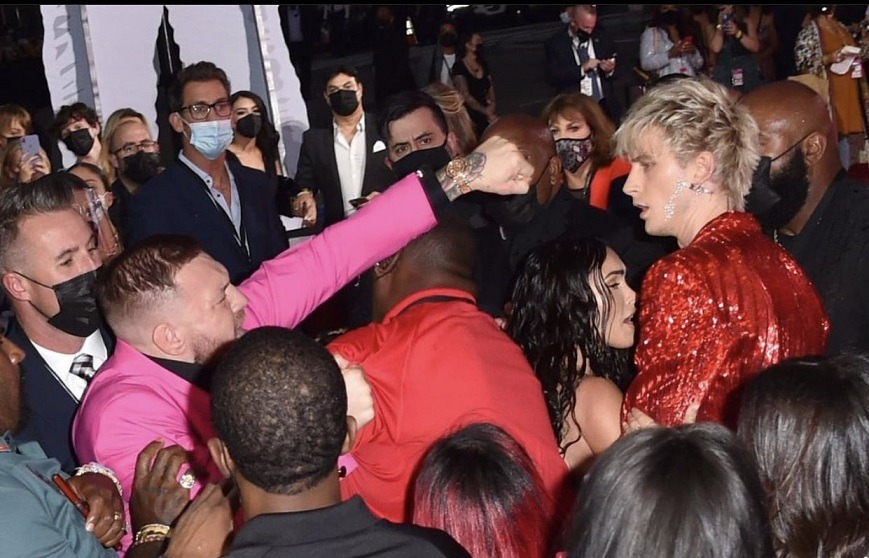 What Started the Fight Between Conor McGregor and Machine Gun Kelly?
The big mystery is what led to the altercation between these two superstars? Conor McGregor says he doesn't know Machine Gun Kelly, or anything about him, so what is their beef?
Presumably something disrespectful must have been said when they crossed paths. We all know Conor McGregor isn't afraid to cause chaos when he feels disrespected.
If there is any take away from all this, it's that Conor McGregor's leg seems to be healing nicely.
Author: JordanThrilla Staff