Why Did Lebron James Walk off the Court at CrawsOver Pro-Am? It was a star studded affair in a Seattle in the small gym where several NBA superstars were prepared to put on a show for fans. With rosters that included Jayson Tatum, Isaiah Thomas, Lebron James, Dejounte Murray, Chet Holmgren, and Paolo Banchero the CrawsOver pro-am event was supposed be spectacular, but was hampered with mechanical issues, a bad court, and NBA players getting hurt. For Lebron it must have felt like Deja Vu thinking back to that Spurs series all those years ago.
Details on Lebron James Allegedly Catching Cramps and Chet Holmgren Getting Injured During CrawsOver Pro-Am With No Working Air Conditioner, Wet Court, and Early Stoppage
The chaotic day at CrawsOver started with Chet Holmgren injuring himself guarding Lebron James driving to the basket. During the play Chet Holmgren sprained his ankle pretty badly. Apparently the CrawsOver pro-am gym had no A/C working, which made the court start sweating meaning there was continuous moisture build up. This made the court very slippery, and dangerous for NBA players. However, the game briefly continued after Chet Holmgren's injury.
We all know that Lebron is notorious for not being able to make it through games without injury when playing in a gym with no air conditioner working. The prime example is how he caught cramps during the Spurs vs Heat Finals game back in 2014. With the CrawsOver gym having no A/C working the environment was set up again for Lebron to have an injury scare, and allegedly he did. Rumor has it that Lebron James allegedly caught cramps during CrawsOver pro-am. Apparently Lebron's injury during CrawsOver is what made him abruptly leave the gym in the highlights below. Shortly after he left the court the CrawsOver pro-am game was ended early in the 2nd quarter.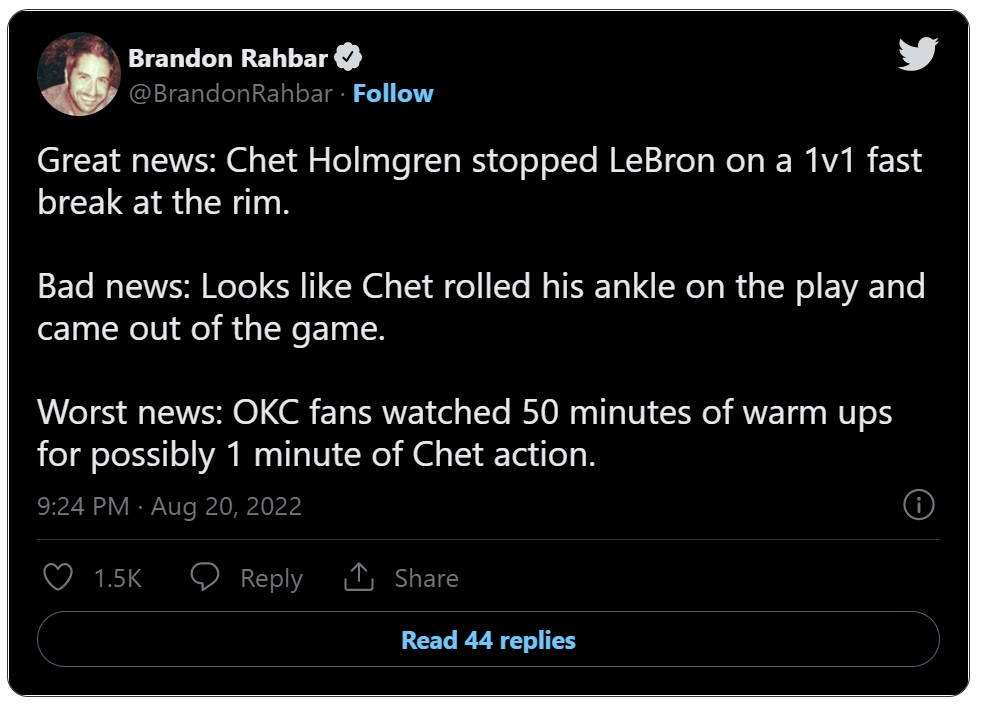 Lebron seemed visibly frustrated as he walked off the court early at CrawsOver Pro-am.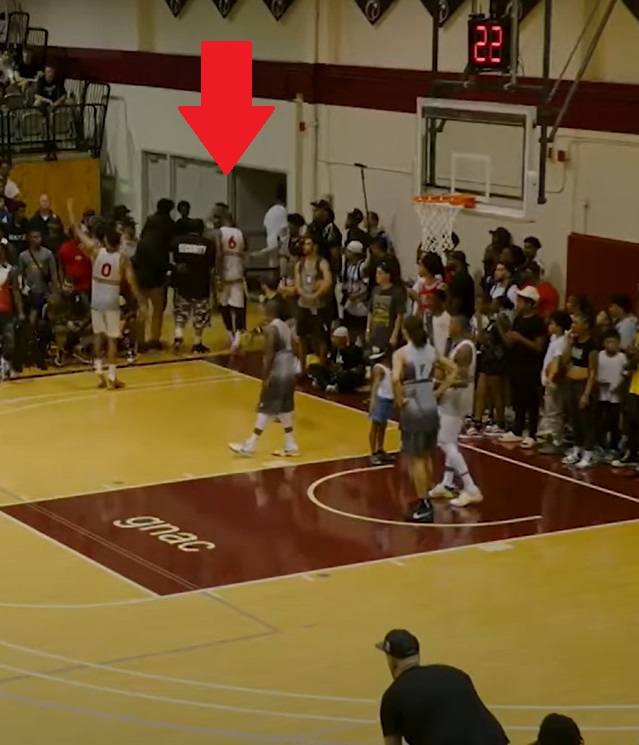 Lebron had a dunk contest at CrawsOver with himself throwing down incredible slams. That was the most spry he looked during the event, which showed the heat in the building quickly took its toll on him physically.
In addition to the A/C issues and NBA players getting injured during CrawsOver, they allegedly had an incident beforehand where fans rushed the gate of the building. Luckily they apparently got that under control in time for the game to start. These aren't issues the CrawsOver Pro-Am venue usually has, so it was a bit surprising. It was also the worst time for things go wrong with so many superstars in the building. NBA execs were probably sweating bullets after seeing how things unfolded.