It was a star studded affair in a Seattle in the small gym where several NBA superstars were lacing up their legendary sneakers. Rosters that included Jayson Tatum, Lebron James, Dejounte Murray, Chet Holmgren, and Paolo Banchero graced the court of the CrawsOver pro am. The story of the game was how Paolo and Dejounte would react being opponents again, but the plot twist was something most people didn't expect.
Dejounte Murray Squashes Beef with Paolo Banchero in Front Lebron James During Game at CrawsOver Pro-Am
Early in the game on a play where Dejounte Murray was guarding him ferociously, Paolo Banchero slipped falling to the ground in a heap. He was trying to do a strong drive to the basket to take advantage his size difference. After he fell Dejounte Murray helped Paolo up in an aggressively friendly manner, and patted him on his head. Paolo responded by patting Dejounte on his back.
In that moment it seemed like Lebron James watched Dejounte Murray squash his beef with Paolo Banchero on the basketball court.
The Duke ties were deep during this CrawsOver pro-am game.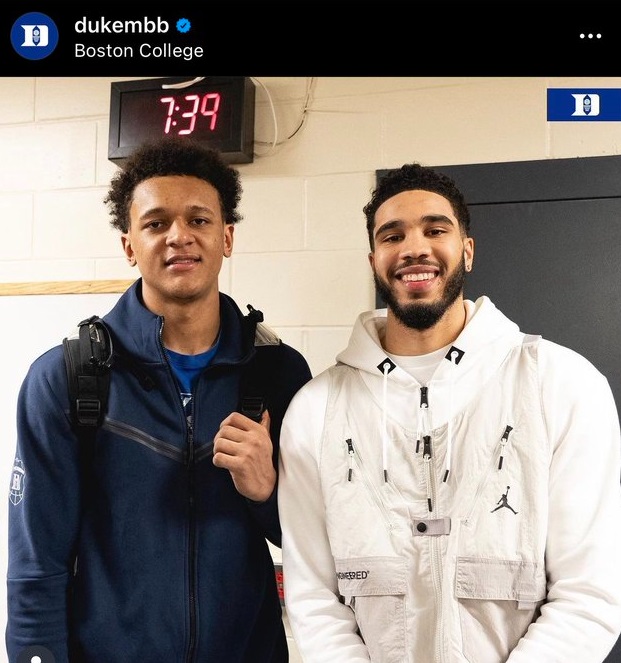 Why Was Dejounte Muray Beefing with Paolo Banchero?
The beef between these two allegedly dates back to their younger days before Paolo was in the NBA, and how he allegedly changed after being drafted as a 1st pick. This led to a tense altercation between them at the Zeke End Tournament after Dejounte Murray dunked on him. Their feud then spilled onto social media. Take a look.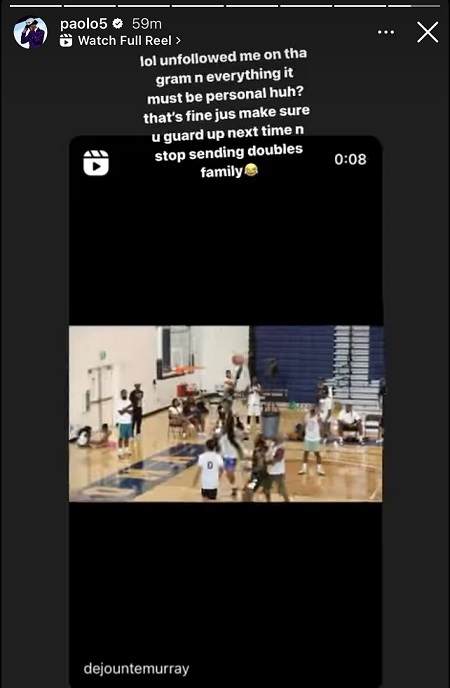 It's always cool to see people who seemed like permanent enemies put their beef aside, and become friends again. However, for some sports fans them being cool with each other again makes those Magic vs Hawks games a bit less interesting. A large percentage of NBA fans were looking forward to these two battling it out on the court with their personal beef still going strong.