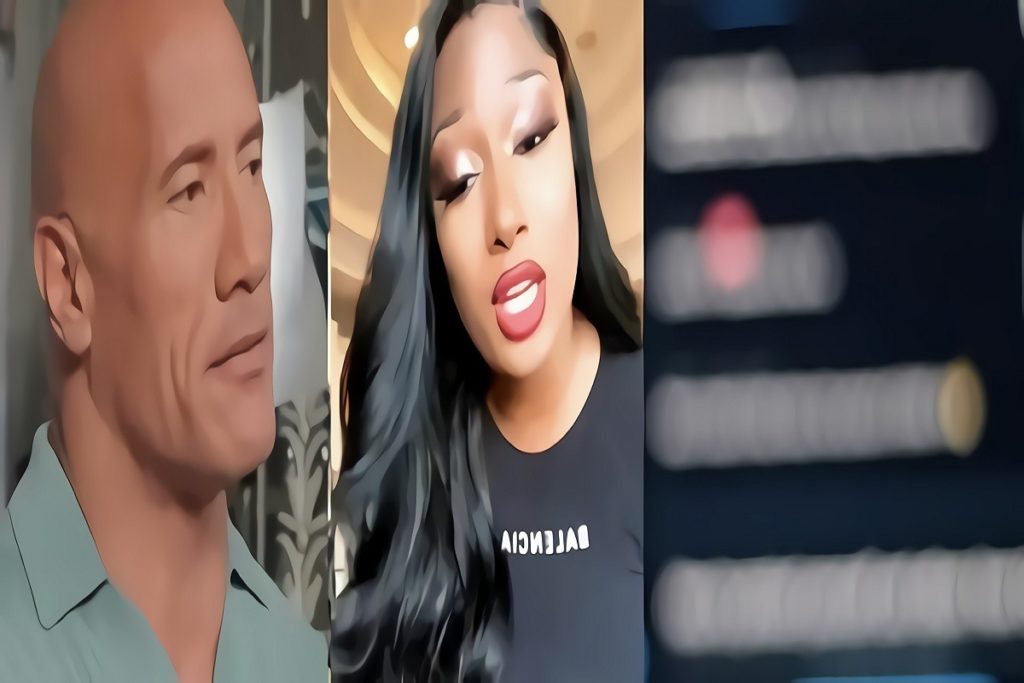 The Rock beefing with Pardison Fontaine over Megan Thee Stallion is not something anyone had in their 2022 script. The Rock has been happily married since 2019, and has two daughters with his wife, which makes this entire situation even more surprising. It all started with a strange comment The Rock made during an interview, then Pardi fired back with a comment about The Rock's wife in return.
Why Does The Rock Want to be Megan Thee Stallion's Pet Dog?
Recently Kevin Hart and The Rock were doing an interview for the new 'DC League of Super-Pets' movie where they were asked all types of candid questions. At one point the question was asked if he could be a celebrity's pet who would it be. Quickly The Rock said he would be Megan Thee Stallion's pet dog.
To make matters worse when Andrew Freund asked him why, The Rock responded "Oh, we don't need to talk about that, okay?". His response made it seem there was clearly $exual nature behind his fantasy of being Megan Thee Stallion's pet dog.
Pardison Fontaine Disses The Rock's Wife Lauren Hashian Cooking Skills After Comment About Being Megan Thee Stallion's Dog
When Megan Thee Stallion's boyfriend Pardison Fontaine caught wind of The Rock's comments he was seemingly not happy about another celebrity talking about his beau in a potentially $exual manner. In his mind he probably thinking about The Rock smashing Megan Thee Stallion behind his back. As result he made a 'two can play this game' type of move, and directed his words towards The Rock's wife.
In a viral IG post Pardi Fontaine dissed Lauren Hashian's cooking skills saying "All Our dogs is named after numbers. Just teach your wife how to use seasoning. You'll be iight, Moana is the s**t though". It seems Pardi went with the 'white women can't cook' stigma to fire back at The Rock.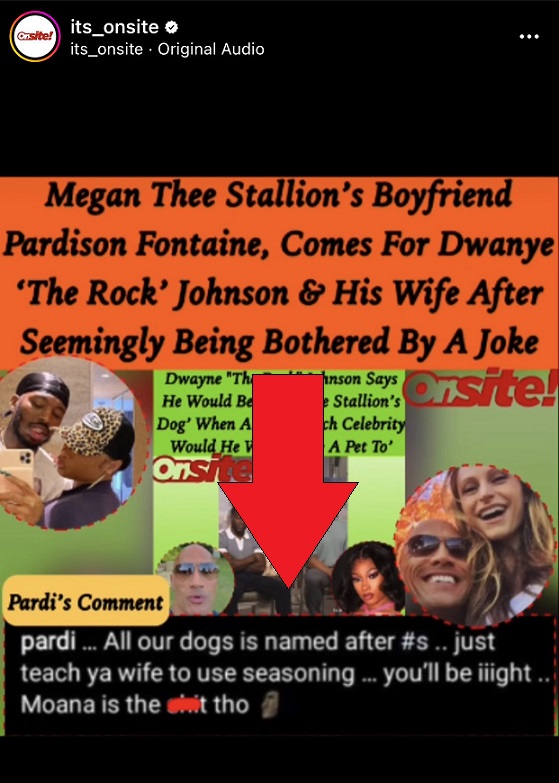 It's honestly surprising to see Pardi dissing The Rock's wife cooking skills over that interview, because it seems pretty obvious he was just joking around. The entire interview was almost like a comedy sketch if you watched the whole thing. Take a look at more of the interview.
Hopefully this beef between Pardi and The Rock will lead to a celebrity boxing match. That would probably be one of the most viewed celebrity sporting events since Mayweather vs Logan Paul/Conor McGregor. They are both almost the same height and weight, but The Rock appears to be in much better shape. However, Pardi Fontaine has shown his strength in the past too.