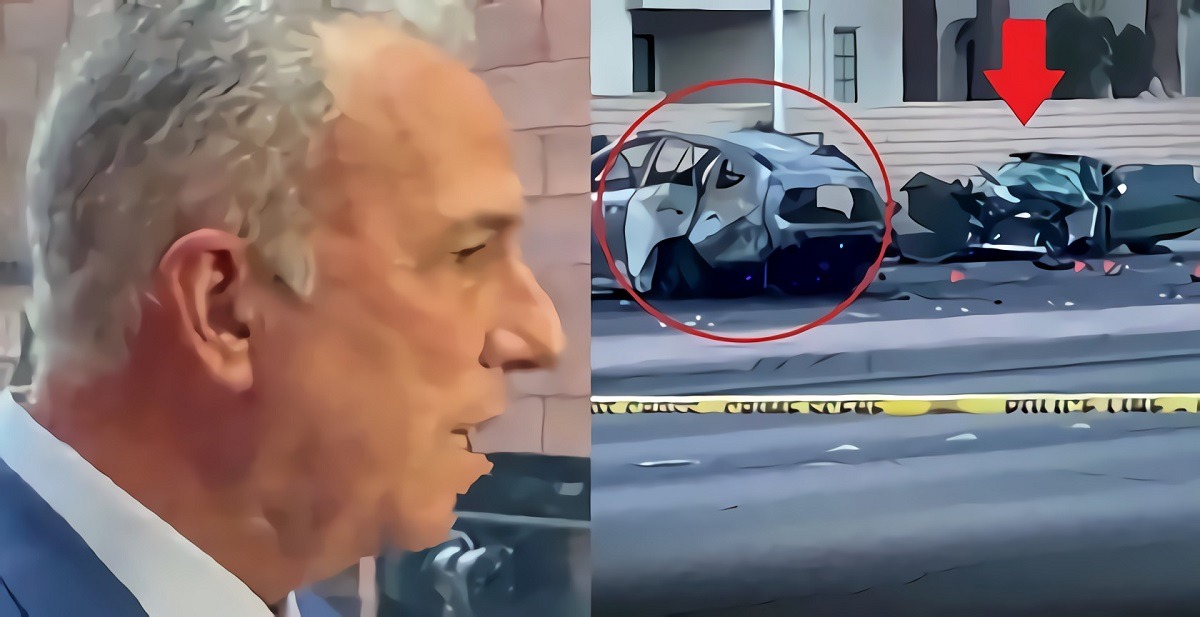 Yesterday news broke that Raiders Wide Receiver Henry Ruggs was in a serious car crash in Las Vegas that resulted in the death of a 23 year old female. He was formally charged with DUI murder, and may also be facing a weapons charge for a firearm that was found in his car. Henry Ruggs III is facing 46 years in prison at most. New details have come out about how fast Henry Ruggs was driving, his blood alcohol level, and massive bail the state wanted to set.
How Fast was Henry Ruggs III Driving Before his Car Accident? What Was Henry Ruggs' Blood Alcohol Level?
According to police reports at 3:39 am yesterday morning Henry Ruggs' Chevrolet Corvette collided with a Toyota Rav4 near the intersection of South Rainbow Boulevard and South Spring Valley Parkway in Las Vega. When emergency responders arrived the Toyota Rav4 was burning in flames with the driver still inside the vehicle. New details allege that Henry Ruggs III was driving 156 mph when he collided with the 23 year old female's vehicle. Tests showed that Henry Ruggs' blood alcohol level (BAC) was .161, which is two times the legal limit in Nevada.
Why Did the State of Nevada Want to Set Henry Ruggs Bail at $1 Million?
According to new reports the state of Nevada wanted to set Henry Ruggs' bail at $1 Million. However, the judge decided to set it at $150K with electronic monitoring after hearing both sides of the argument. Henry Ruggs was also ordered to abstain from alcohol, and surrender his passport. In a viral video Clark County Nevada DA Steve Wolfson reacted to the judge refusing to set Henry Ruggs bail at $1 Million. He said respected the judge's decision, but didn't elaborate further. Henry Ruggs was about to be a $1 Million dollar man like Max B was during his court case.
Henry Ruggs' Neck Brace Mugshot Goes Viral
While it's still not known the extent of the injuries Henry Ruggs suffered during his car accident, a viral photo gives more insight into what he is going through health wise. In Henry Ruggs' mugshot he is wearing a neck brace, which indicates he may have some type of neck injury. He also has a large gash on his upper nose area.
Based on our research of the lawbooks in Nevada, DUI resulting in death is considered a Felony punishable by up to 20 years in prison. It's not clear why Henry Ruggs is facing 46 years, but the additional time may be due to the weapon found in his vehicle, and other details like his speed and blood alcohol level.
Henry Ruggs is only 22, but his NFL career is over. Raiders released Henry Ruggs' shortly after learning about his DUI murder and possible weapon charges.
The fact the Nevada wanted Henry Ruggs' bail at $1 Million may show they are about to the really throw the book at him. Unless he hires some really good lawyers there's a big chance he will be in jail for a long time.
Moral of the story is don't drink and drive.
Author: JordanThrilla Staff