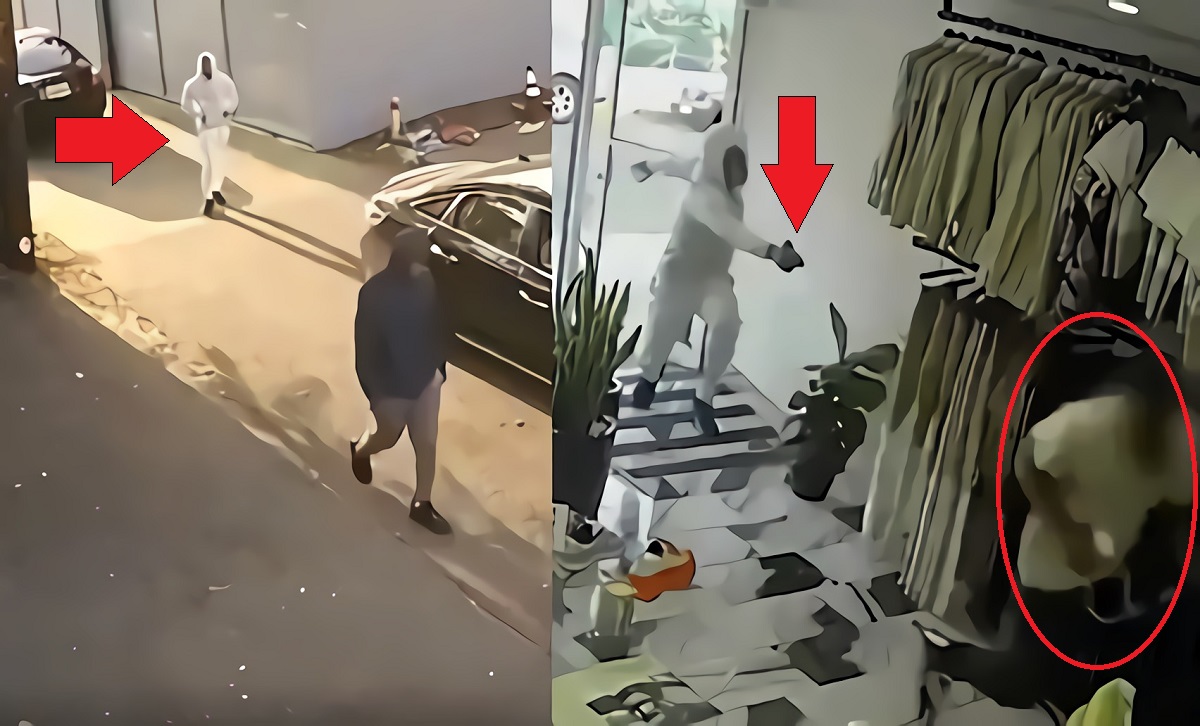 They say cat have 9 lives, well apparently some people have 6. Melrose Avenue is very upscale dining, shopping, and entertainment destination situated in Los Angeles California. Its area starts at Santa Monica boulevard and ends at Lucile Avenue in Silver Laker area. Naturally a place like this is frequented by people who wear expensive clothes, which can sometimes lead to dangerous situations.
Lucky Man Dodges 6 Shots in Melrose Ave Watch Robbery Caught on Video
Security camera footage from a few weeks ago shows the moment a group of Melrose Avenue robbers attempted to steal an expensive watch from a man that was walking into a shoe store. Their scheme involved a shooter, a driver, and third accomplice who seemed to play the role of a distractor. As the man was walking into the store two of the suspects approached him, and tried to snatch his watch before the shooter opened fire at point blank range.
As you'll see in the footage those Melrose robbers might be the worst shooters ever, or the victim is very lucky. The shooter shot at the victim 6 times, and every single bullet missed. The victim was basically just running in a straight line, and still managed to escape unharmed despite getting shot at 6 times. It sounds unbelievable, but see for yourself below.
According to recent reports the shooter and driver were arrested, and the accomplice who was wearing the dark blue outfit is still at large. The shooter was recently sentenced to 30 years in prison for attempted murder, and it's not known how many years the driver got.
Dodging 6 bullets at close range seems like something only Neo from The Matrix could accomplish. However, the man in this video showed it can happen in real life too. He should definitely try playing the lotto after surviving that.