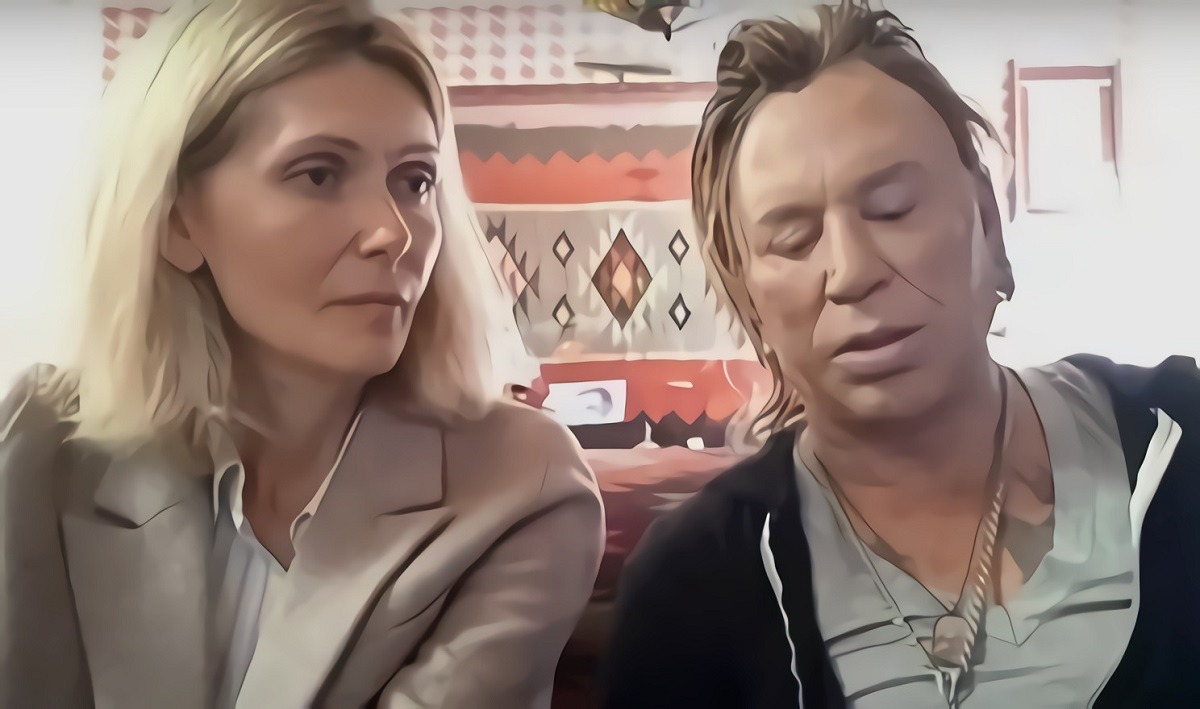 With the Ukraine War being the hottest topic in the world right now, news stations are now asking the most unlikely guests to give their opinions about the situation. During a recent telecast from Newsmax, legendary actor Mickey Rourke gave his honest thoughts about the Ukraine War, but his take on things backfired and turned into a roast session.
Social Media Roasts Mickey Rourke's Face Plastic Surgery After Ukraine War Comments on Live News
Mickey Rourke claims that he has been watching a lot of things happening in Ukraine, and came up with a theory as to why the war will last a long time. He feels that the willpower Ukraine is showing in defending themselves from Russia is a key component to why so many lives have been lost. He seems to feel that the situation can't end diplomatically, because Ukraine will never surrender to Russia unless all their soldiers are dead.
From there things took a religious turn when Mickey Rourke predicted how the Ukraine War will end. He believes the conflict will only end after divine intervention from God. In his own words he stated,
"The only thing that is going to stop this madness when it's the right time… it will be stopped from above, not from down here."
Skip to the 2:18 seconds mark of the video to hear his comments.
It's not really clear what set people off about his religious view of the Ukraine War, but his comments began a roast session of Mickey Rourke's face, which appears to be the result of plastic surgery gone wrong.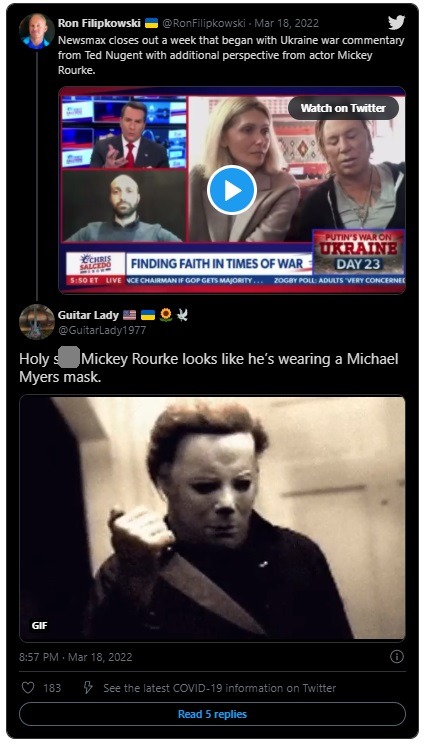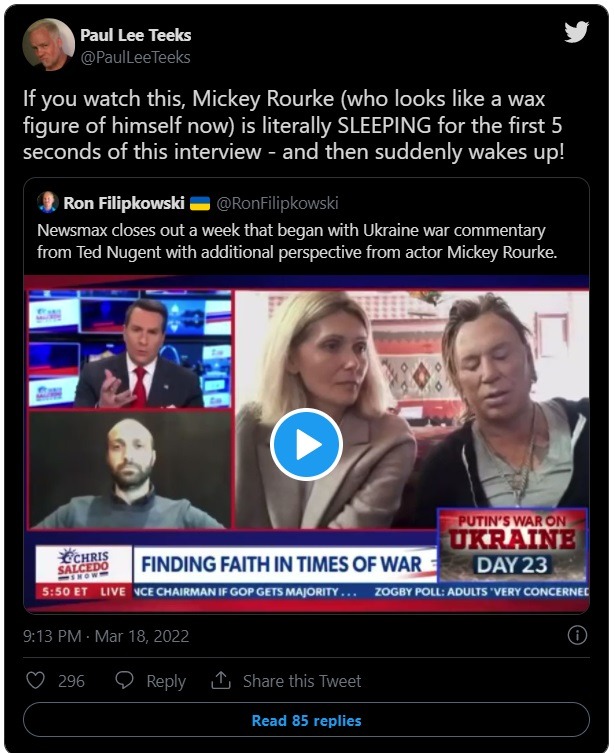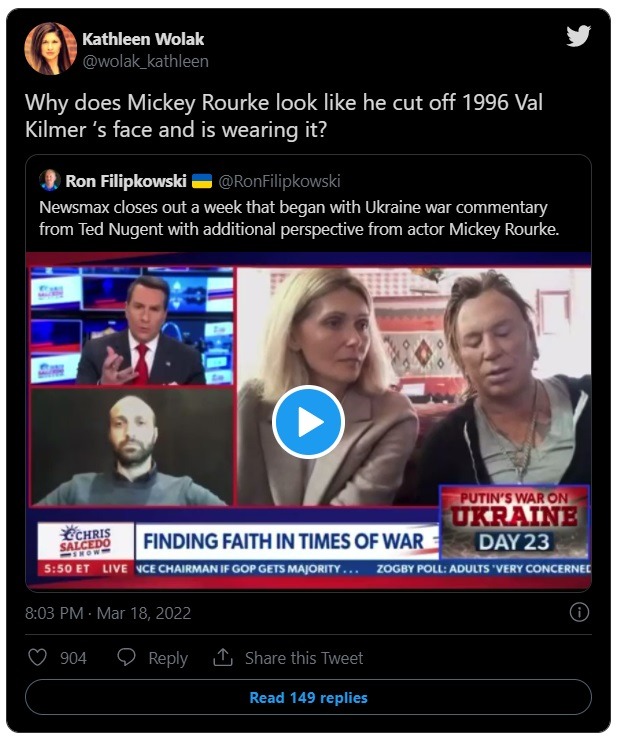 In case you're wondering this is what Mickey Rourke's face used to look like before the plastic surgery.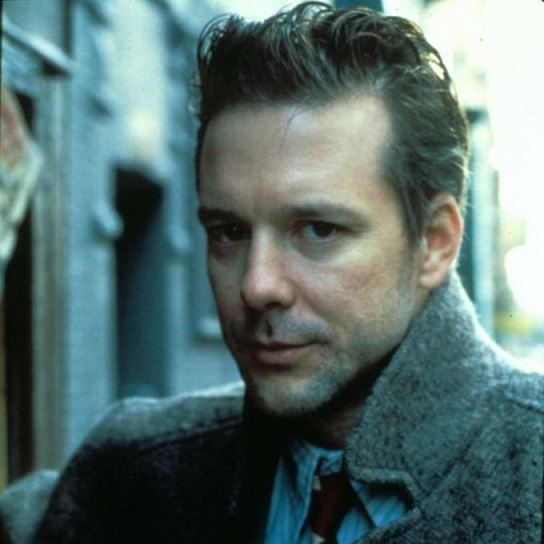 What Happened to Mickey Rourke's Face?
Rumors allege the drastic transformation of Mickey Rourke's face is a combination side effects from physical damage. It all started with a motorcycle accident, and then his decision to take up boxing. Mickey Rourke had reconstructive surgery on face to repair injuries he suffered in the accident and ring. With more and more plastic surgeries being done the result was strange version of Mickey Rourke's face that's now getting roasted.
Sure Mickey Rourke's face looks like a glitched NBA 2k character in real life, but social media didn't have to do him like that. The jokes were too ruthless, but Twitter is cutthroat like that. Perhaps he went a bit too far by insinuating that Ukraine should surrender to stop all the fatalities happening in their country. However, many religious people would agree with his theory that only God can end the Ukraine war.
At the end of day just like with any political topic different people will have very different takes on the situation at hand. Since we live in a social media age, naturally if those opinions don't fit what the masses think you should probably be prepared for backlash.