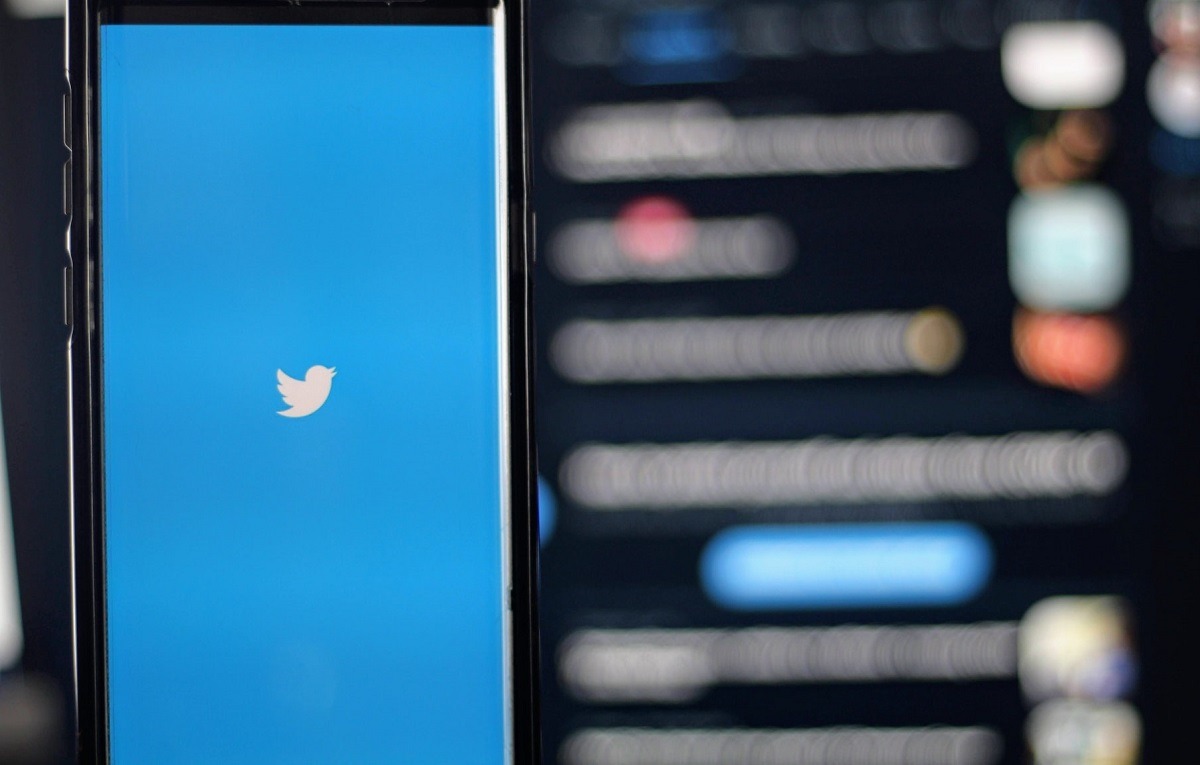 Social media is the downfall of many people, the way greed was the downfall of many kingdoms in the past. This sentiment held true in a case where some racist comments led to a verbal spar between an Indian woman and a black man. However, one person took things a bit too far, and then internet detectives discovered something sinister.
Indian Twitter User mell0wbr1ckroad Goes on Racist 'Nightskin' About Black Man Then Gets Exposed
The chaos started when twitter user mell0wbr1ckroad came across a tweet from Black person saying, "I know smell crazy in there". This comment was aimed at picture of something in India. That's when floodgates of rage opened, and mell0wbr1ckroad called the black man "nightskin" in a super racist rant saying,
"How dare you speak, you jungle monkey. You Swarthy, smelly nightskin ******". How dare you open your fat, rim-encrusted menthol smoking mouth to speak of the affairs of a beacon of civilization, the Republic of India? You are monkey, Indian army will murder you apes by the bushel".
This outpour of racism would lead to internet detectives finding a burner account she allegedly used with the Twitter username 'thedes1ch1ck'. On this account mell0wbr1ckroad was saying racist things about Asian women. She would talk about their skin color, eyes, and face shape among other things. She event went as far as saying Asian women are 'revulsive'.
If you're ready to go down this rabbit take a look below.
Twitter User mell0wbr1ckroad Racist 'Nightskin' Rant
This is where mell0wbr1ckroad called a black man "nightskin". The rant was so racist she created a new racist word in the process. Her choice of wording also seemed very random, such as the words "bushel" and "beacon". It almost sounded like she was describing a Halo game in the midst of her rant.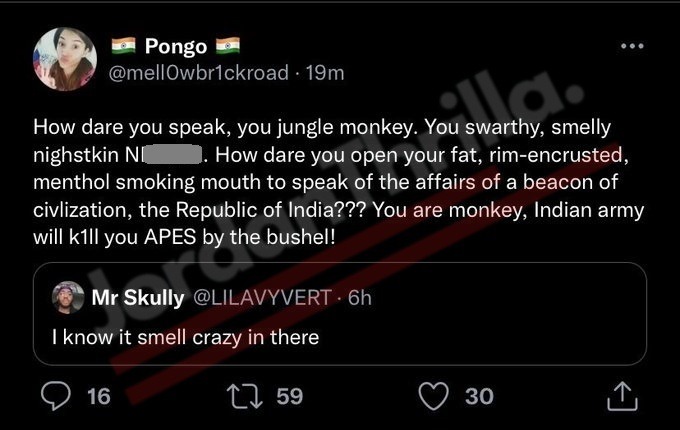 Internet Detectives Expose mell0wbr1ckroad Racist Tweets About Asian Women From 'thedes1ch1ck' Burner
These were mell0wbr1ckroad's racist tweets about Asian women from her 'thedes1ch1ck' burner account, which got exposed after her 'nightskin' tweet went viral. In the first post she said,
"Asian women activate a strong uncanny valley of revulsion in me".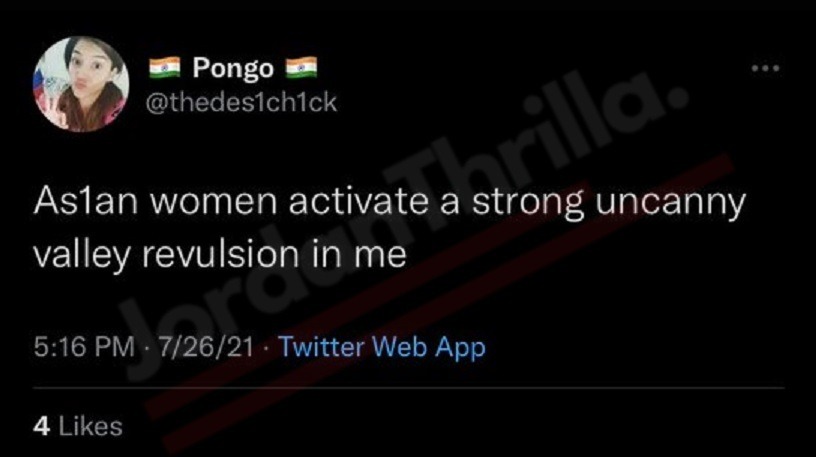 Here she talked about Asian women's facial features and skin tone.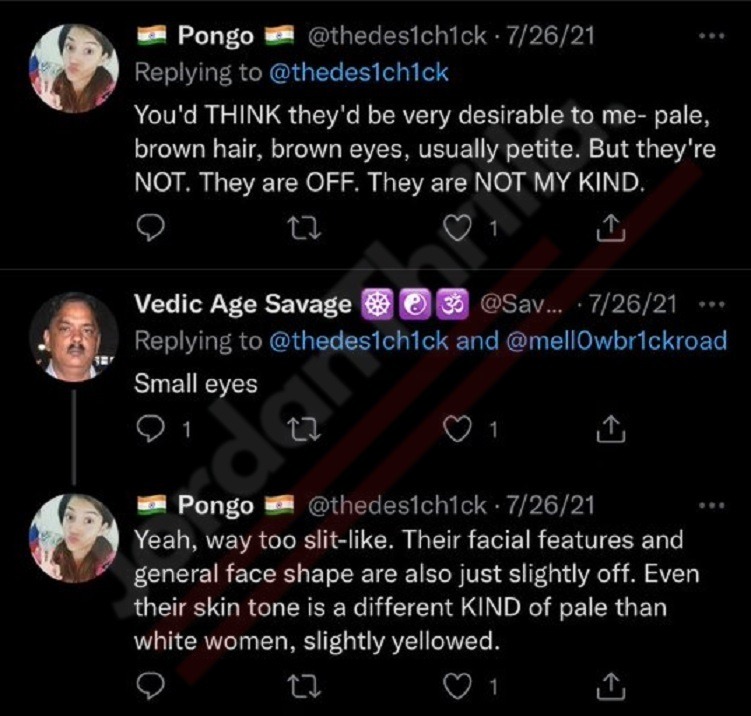 People React to mell0wbr1ckroad's 'Nightskin' Racist Rant About Black People
As Twitter users caught wind of mell0wbr1ckroad's racist tweets, some people accurately predicted she would make her twitter account private.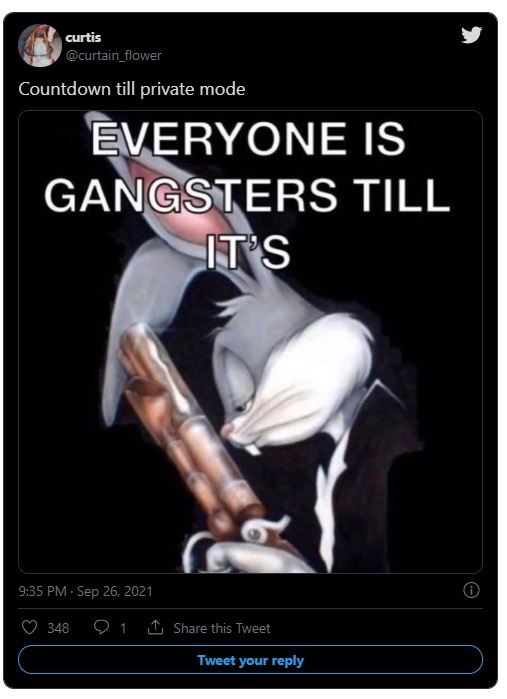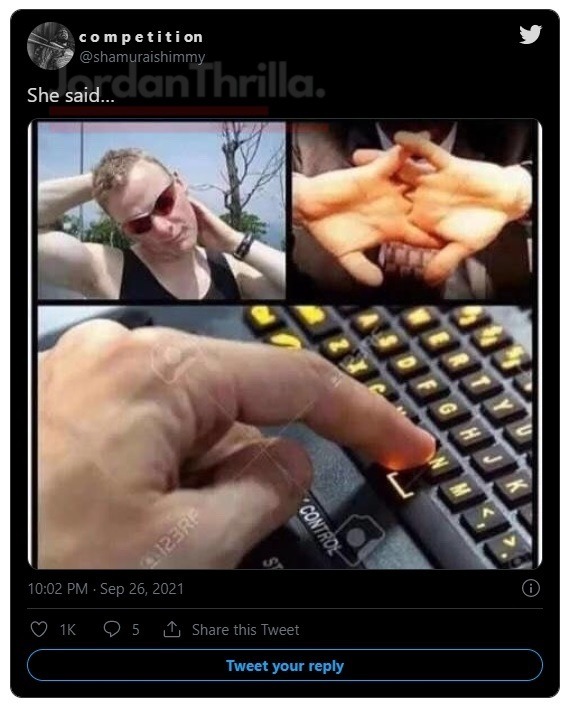 People were shocked about the new racist word mell0wbr1ckroad created, "nightskin".
They was in that thread calling us nightskin I never heard that ever 😭 pic.twitter.com/TtaWHpTm06

— Kay (@KaylarWill) September 27, 2021
mell0wbr1ckroad's Makes Twitter Account Private and Removes All Pictures
As a result of the backlash from getting exposed as a racist, mell0wbr1ckroad shut down her twitter account from the public, making it private and removing all photos. When you go to her Twitter page now everything is blank, and it says,
"These Tweets are Protected".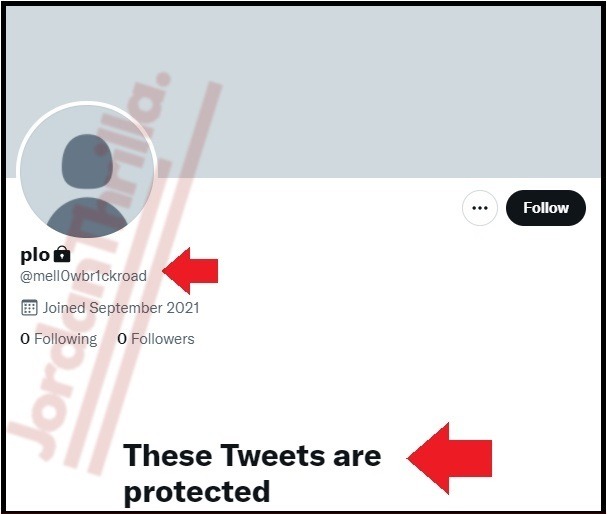 There's an old saying that goes "don't fight fire with fire", and that holds true in this situation where the Indian woman tried to fight what she felt was racism, with more racism. In the process she went viral for having a long history of being super racist towards other races.
Author: JordanThrilla Staff