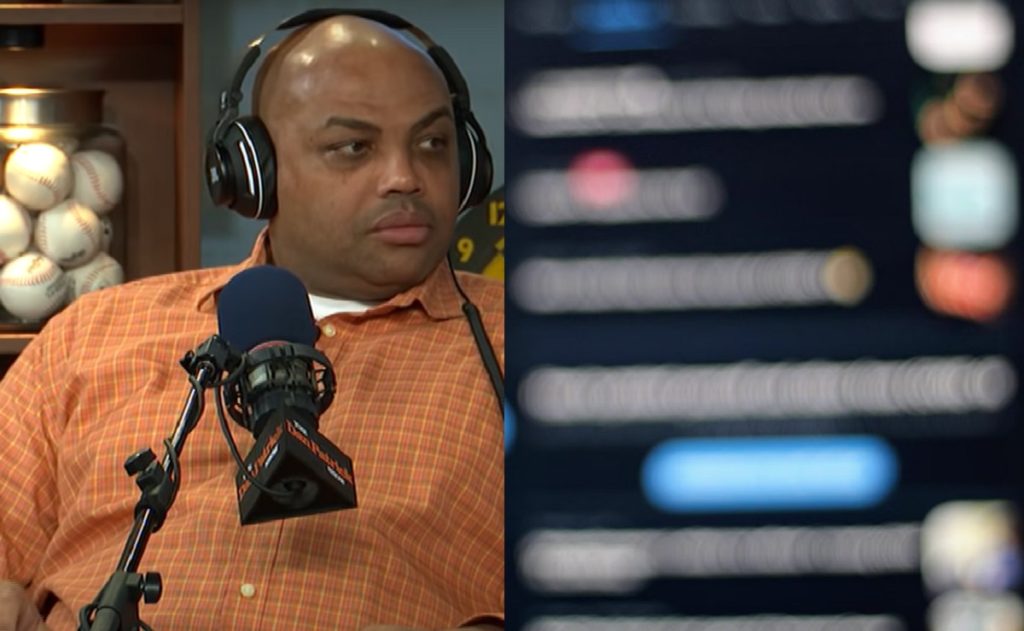 Charles Barkley has sparked controversy again after making comments that disparage the black community. In this instance it came at a tense time when people are still reeling after the mass shooting targeting a gay club in Colorado Springs. Social media is confused as to what made him go that route on national news with his dialogue directed at black people.
Black Twitter Destroys Charles Barkley Claiming that Black People Treat Gay People Worse Than Any Other Race on CNN as Uncle Ruckus Memes Trend
Charles Barkley was on CNN discussing issues related to the LGBTQ community in wake of the tragic mass shooting at a gay club in Colorado. For some reason he decided to use the opportunity to criticize the black community on National TV. During the segment Charles Barkley made a stereotypical claim that black people treat gay people worse than any other racial group. Generalizing an entire group of people with that type of sensitive criticism seemed unwarranted in that situation. Naturally black twitter is not happy, and some even feel Barkley should get the same treatment people do when the media accuses someone of being anti-Semitic. It seems many people believe that theoretically speaking if Chuck made a similar comment claiming that Jewish people treat people gay people worse than other groups he would likely be labeled "anti-Semitic".
_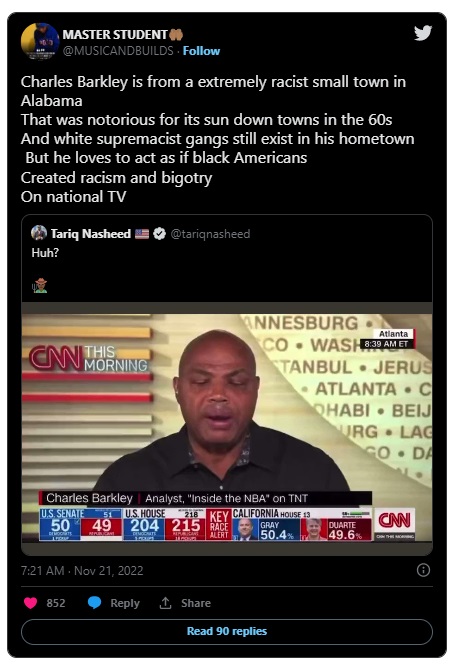 Some people compared Charles Barkley to Uncle Ruckus who is black character on Boondocks who hated his own race, and also refused to acknowledge he himself was black. Most of his dialogue on the show was centered around tearing down the black community.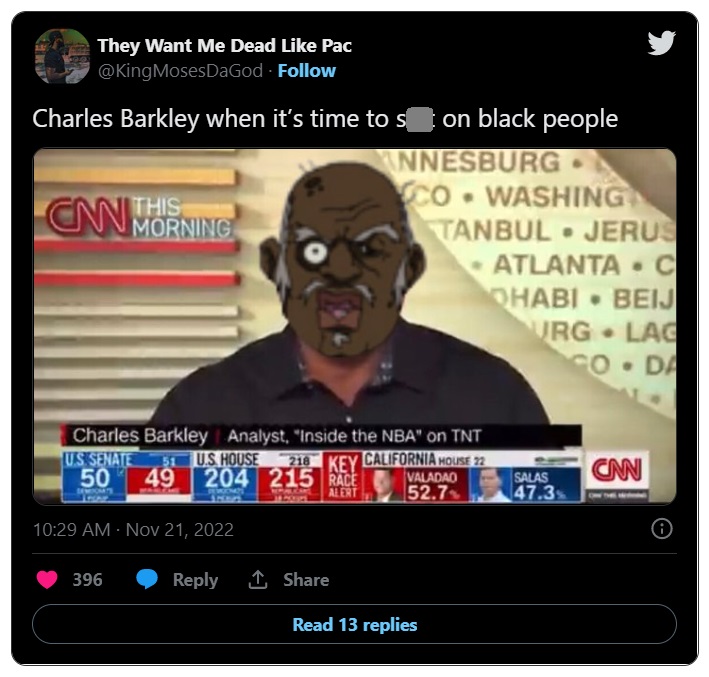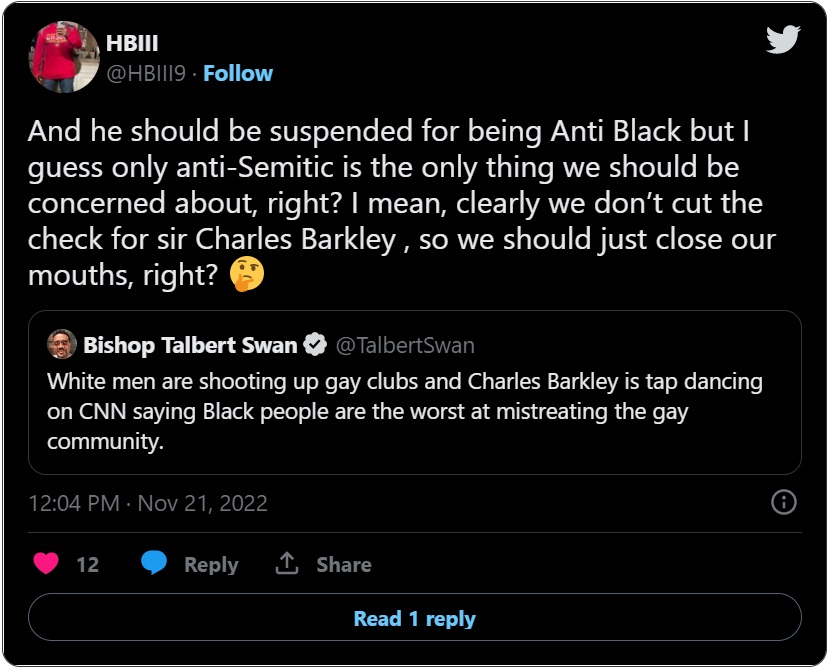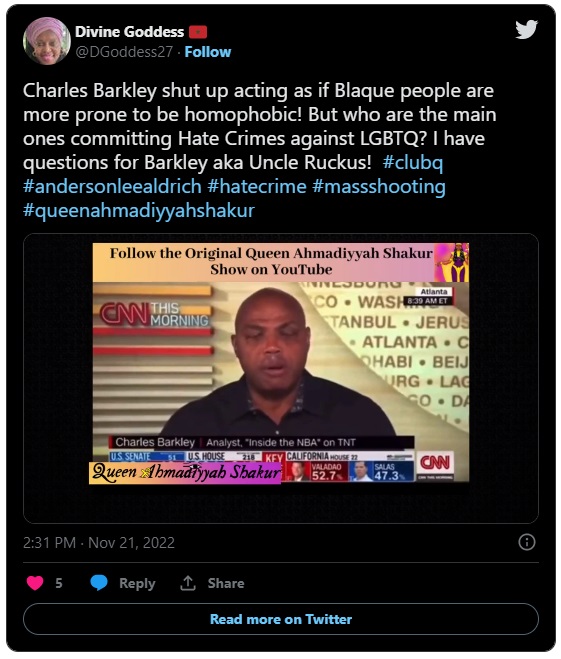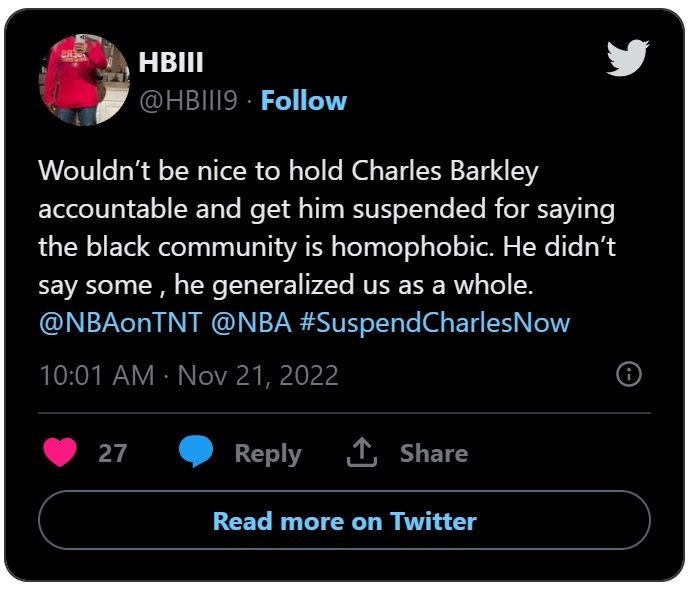 For many people it was really sad to see Charles Barkley using his platform to make generalizations about how the black community treats gay people right after the tragic mass shooting.
It will be interesting to see how the media will react in comparison to other recent similar situations.