The saga of r/WallStreetBets and Gamestop just took a disastrous and potentially illegal turn. It's now being reported that the online brokerage firm Robinhood is selling people's Gamestop "GME" shares without their permission, and people are filing lawsuits in response.
Someone posted the message they received from Robinhood where they closed their 4,500 shares of GME for an average price of $118. The reason stated was "unreasonable risk in brokering your position".
Someone then posted a screenshot of a lawsuit filed against Robinhood as result of his Gamestop shares being sold without his permission. This situation is getting messy, take a look.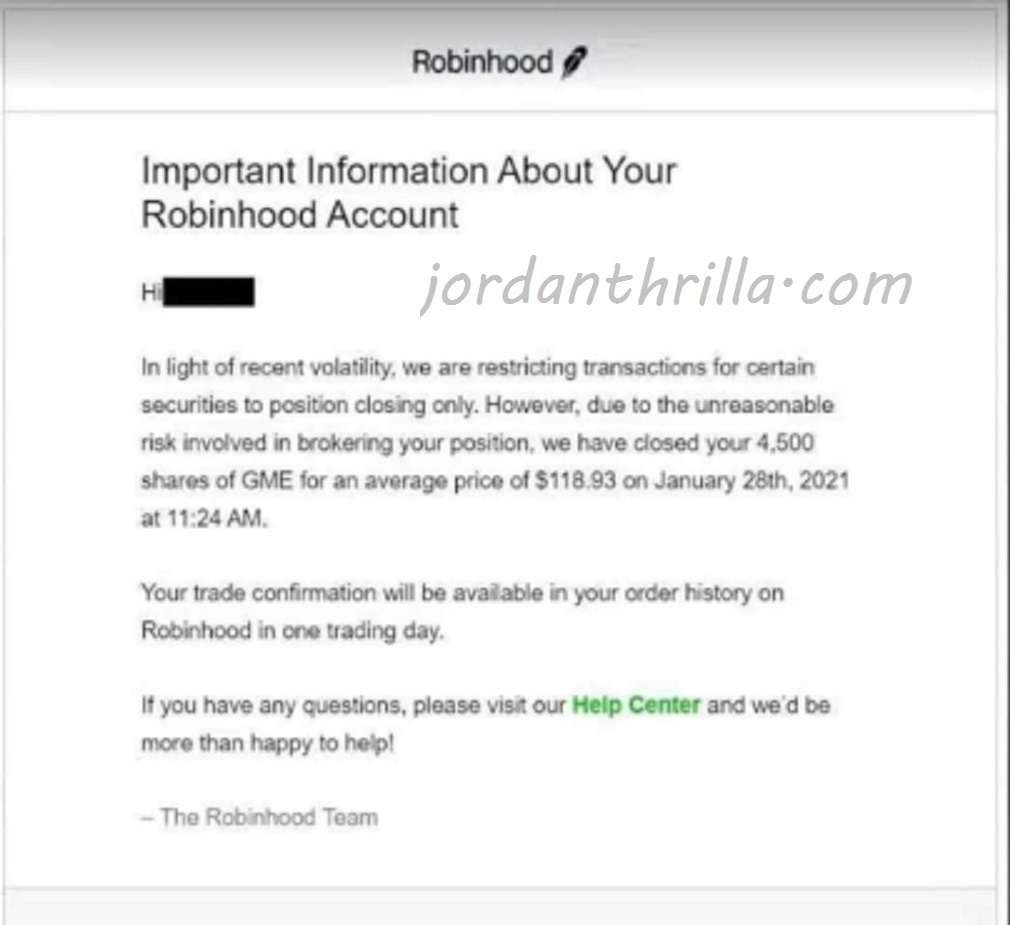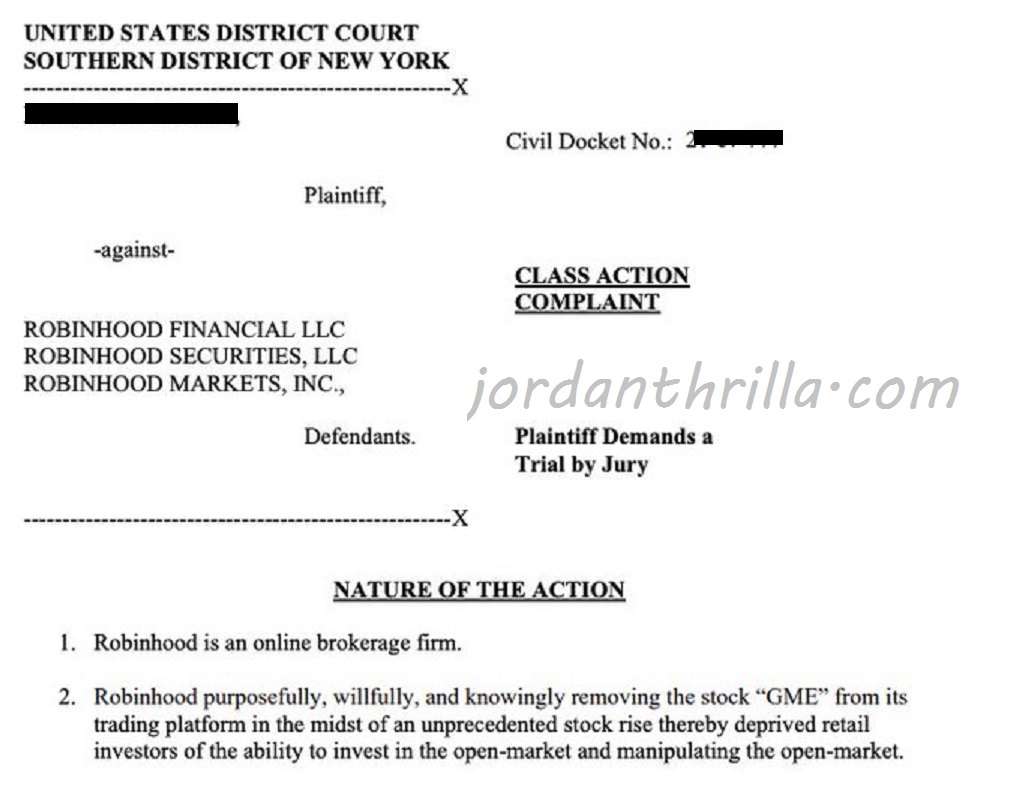 The lawsuit against Robinhood was filed with United States District Court in Southern District of New York. It specifically states that Robinhood is purposely removing the Gamestop "GME" stock due to the unprecedented rise, which was made possible by Reddit WallStreetBets.
The Robinhood Lawsuit claims that they are depriving retail investors of the ability to invest in the open market, while also manipulating the open market. From the outside looking it's tough to argue against those claims, Robinhood seems guilty of doing both those things.
Ironically, brokerage companies are accusing Reddit Wall Street Bets of manipulating the open market, which was likely the grounds for Robinhood selling Gamestop "GME" shares without permission from share owners.
Author: JordanThrilla