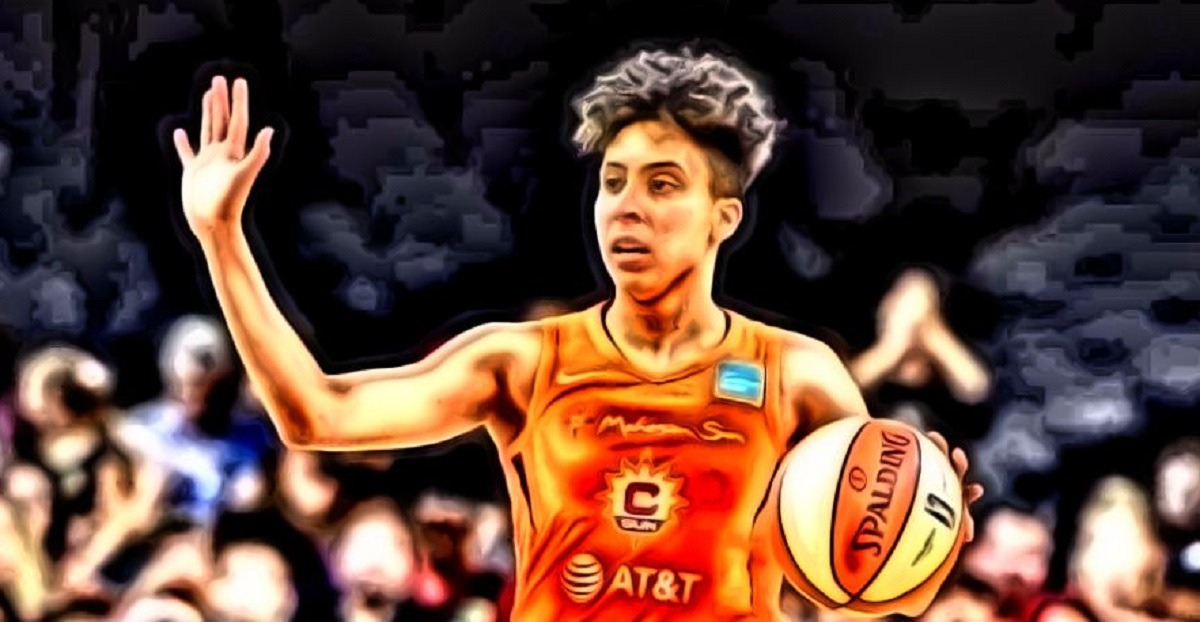 When WNBA Player Layshia Clarendon called out black men not supporting the WNBA, she probably didn't expect that it would backfire on her the way it did. However, she made the mistake of making a statement without researching the demographics of the WNBA viewership.
What Did Layshia Clarendon say about Black Men Not Supporting WNBA?
In a viral post on Twitter, WNBA Player Layshia Clarendon accused black men of clowning the WNBA and also blaming women for their own problems. She compared it to how racist white people do when it comes to the topic of race and social injustice. She ended her statement saying this is why it's so tough being a black woman.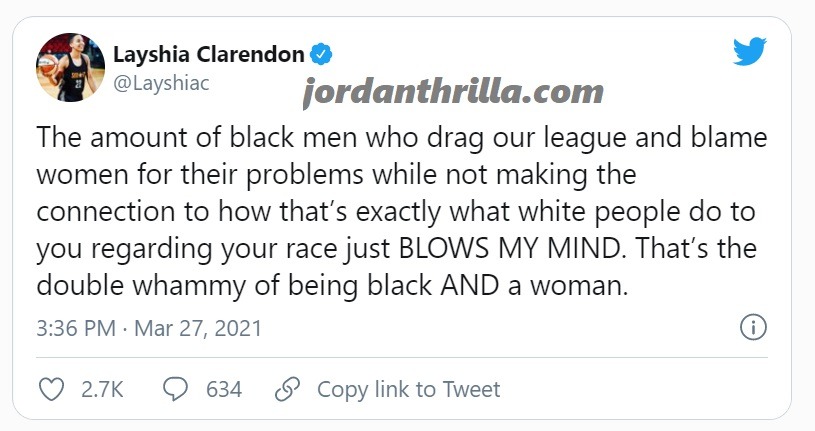 Layshia Clarendon's Comments About Black Men Not Supporting WNBA Begin to Backfire
People on social media responded to Layshia Clarendon by first calling out the fact that she's married to white woman. One person made the point that all races of men diss the WNBA, and wondered why she didn't call out white women not supporting the WNBA even though she is married to one.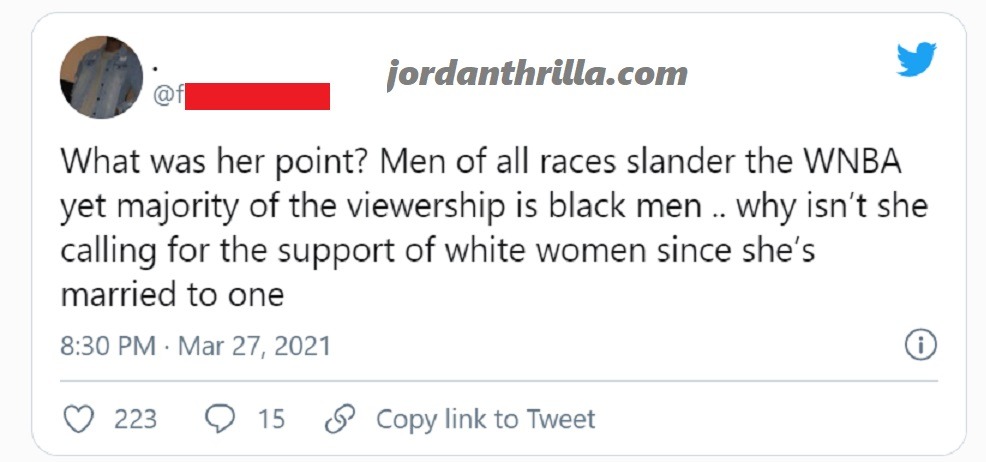 It definitely is strange that women don't support the WNBA, despite that the fact that it's a women's league. There are also more women in United State population than men, so theoretically speaking that should give them the edge if women actually supported their own when it comes to sports to a higher degree.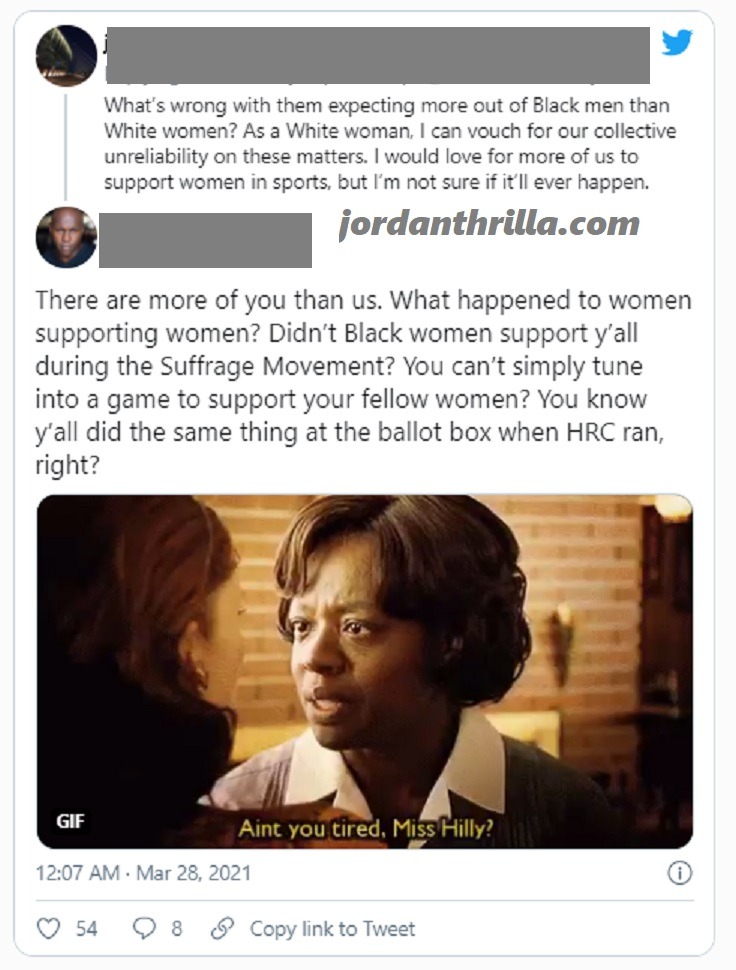 The most powerful response however, was when someone brought out surprising stats about who the majority of WNBA viewers are.
The Demographics of WNBA Viewership
Stats say that 66% of WNBA viewers are actually male. Half of that 66% are Black males despite the fact that black men make up around 7% of the US population as a whole. In essence Black males are the main supporters of the WNBA, yet Layshia Clarendon decided to focus her anger towards them.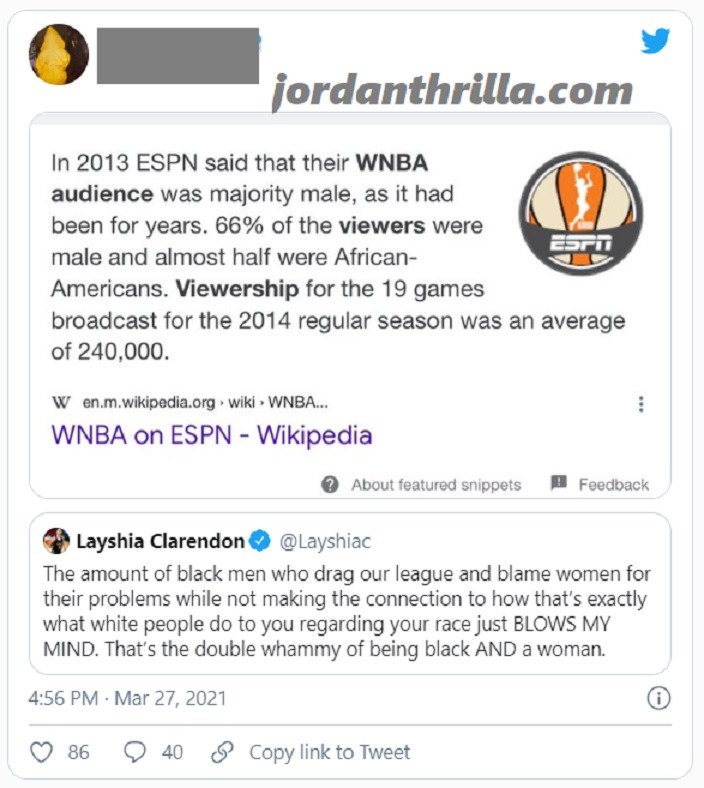 The reality is everyone needs to support the WNBA more in order for it to truly become something bigger. Focusing the blame on the majority of people who are actually supporting her league at the moment won't help fix anything.
Despite all that it's still sad to see WNBA players feeling disrespected like this, they definitely deserve more respect for the work they put in on a daily basis.
Author: JordanThrilla Staff