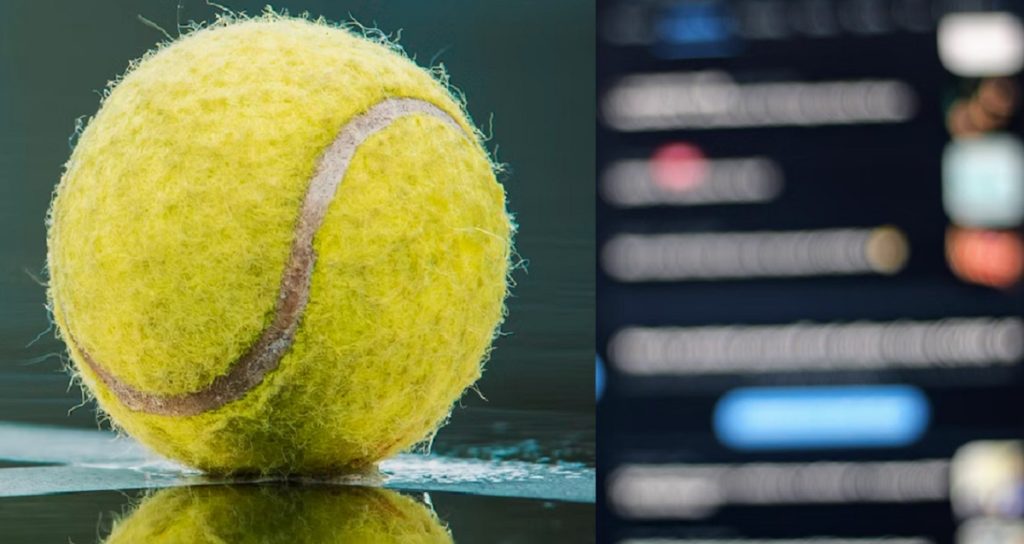 Is Venus Williams dating the infamous Reilly Opelka? Social media is in a frenzy after photos surfaced, which could solidify the rumors that the two have a budding romance. Opelka is not very liked amongst tennis enthusiasts, so Venus has been catching a lot of heat over her alleged choice of partner.
Social Media Roast Venus Williams After Rumor Reilly Opelka is Smashing
In the past Venus Williams adamantly denied she is dating Reilly Opelka aka 'Twitter King', but as we all know actions speak louder than words. Over the past few months the two have allegedly been spotted out together very often, which seems to contradict Venus' denial of a relationship, but the two could just be good friends. The rumors of them dating heated up again when a viral picture was posted on Twitter of Venus, Opelka, and Taylor Fritz. The thought of Reilly Opelka smashing Venus Williams led to a Twitter roast.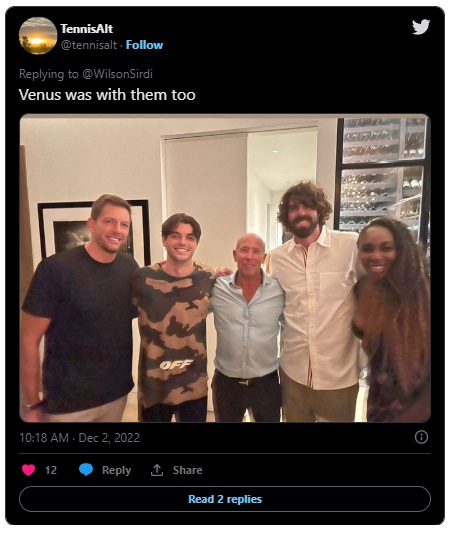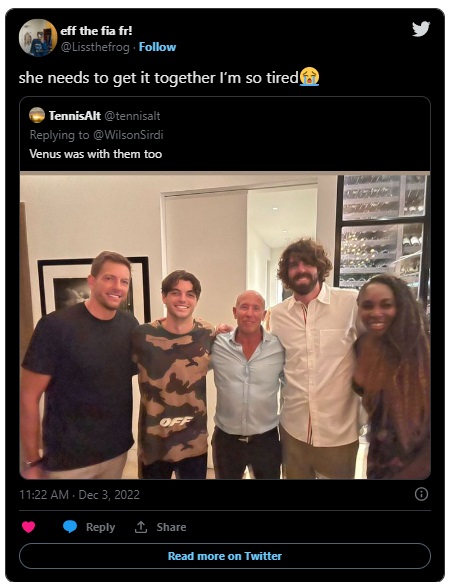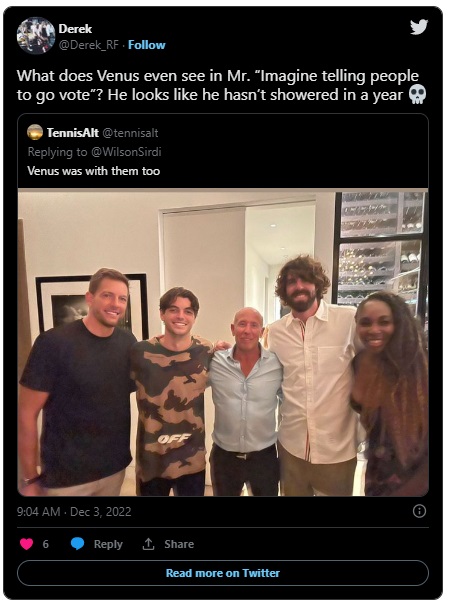 The last tweet above references the controversial tweet where Opelka responded to Coco Gauff encouraging people to vote by saying "Imagine telling people to go vote".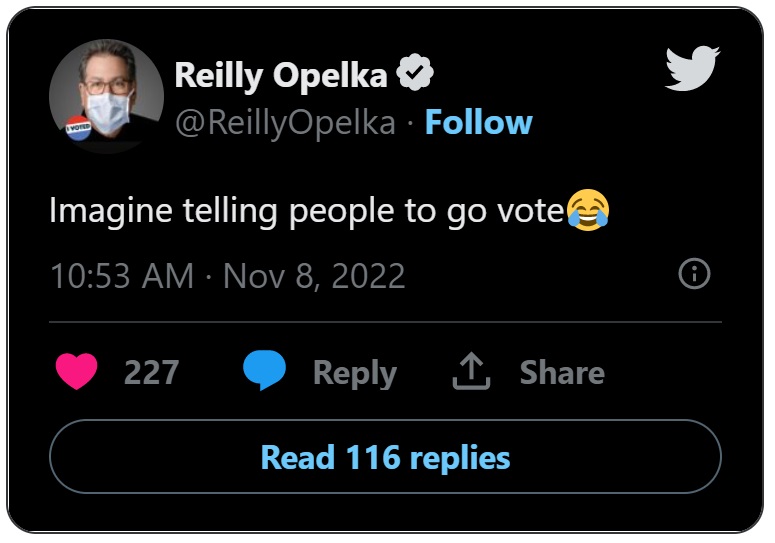 At the end of the day people are going to like who they like, and no one should judge them for it.
If Venus Williams is happy with Reilly Opelka that's all that matters really, but remember she claims they aren't dating.