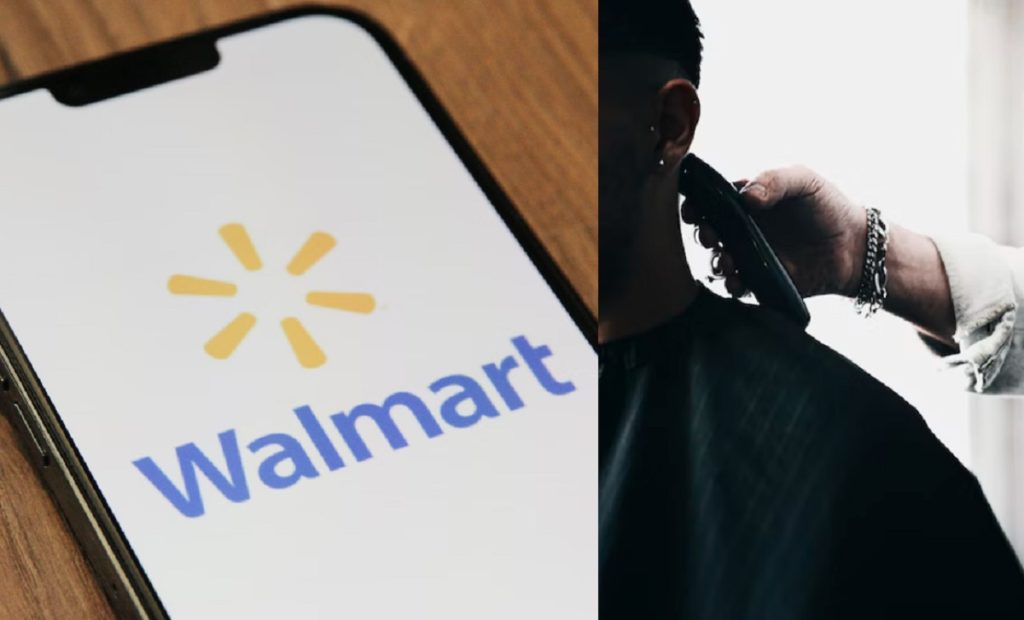 Walmart is called a supercenter, because you can do so many things once you go inside. You can get your oil changed, buy fast food, get groceries, get an eye checkup, and do your taxes among other things. One thing many people apparently didn't know is that there are black barbershops at some Walmart locations. Unfortunately the stigmas related to Walmart led to one man getting roasted.
Details About the Man Who Got Roasted After Posting Video of Walmart Haircut from a Female Walmart Barber
A twitter user who goes by D. Finley aka 'RedTail_Nupe' posted a video of himself getting a haircut inside a Walmart with the caption "my barber put me back in the game". His Walmart barber was a woman who goes by NumberOneBarber17 on TikTok. Instantly the twitter thread turned into a epic roast session, because people couldn't help but clown him for being brave enough to get a cut from a Walmart barber. The fact that his cut looked great didn't matter at that point. According to reports the Walmart barbershop is located at their supercenter on Cascade Road in Atlanta GA.
_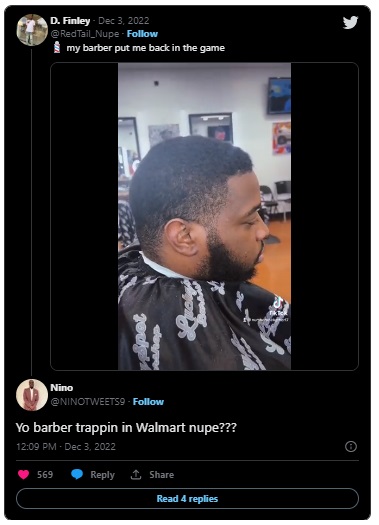 Everyone knows how most people try avoid that one female barber that works at their favorite barbershop, so give this man kudos for not only giving his female barber a chance, but also the Walmart barbershop. Judging from the quality of his tape up and fade, she's doing great work.