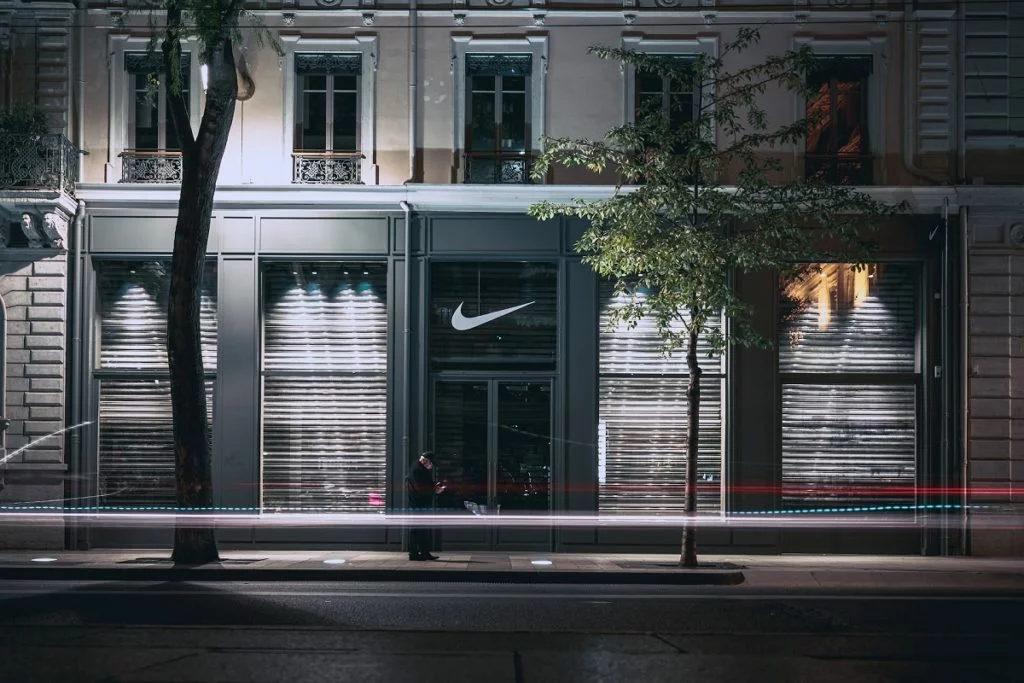 Back on November 4th Nike officially cancelled their shoe deal with Kyrie Irving. The cancellation of his shoe deal came after he posted a wordless tweet that had a link to a documentary called "Hebrews to Negroes: Wake Up Black America", which led to the media accusing Kyrie Irving of "saying" anti-Semitic things, despite the fact there were no words in his tweet.
Later on people discovered that Shaq played the documentary at his movie theatre a few years ago. Then Amazon released statement saying they will not take down the documentary, because they believe in freedom of opinion and viewpoints. While Kyrie Irving has been largely silent about the situation since his return to the court, he sent out an interesting cryptic tweet today that many feel is taking aim at Nike.
Is Kyrie Irving Asking Fans to Boycott Nike in a Cryptic Tweet?
It's well known that major shoe companies have factories usually located in China. There have been many documentaries, which allege that the working conditions in these factories are unbelievably horrible. In their official press release announcing the decision to end their relationship with Irving, Nike claimed they condemn any type of hateful behavior. They also informed the public that the Kyrie 8 would not be released as planned. Many people on social media found their reaction odd, because of the allegations about Nike Sweat Shops, and the conditions the employees work in. Jaylen Brown eluded to this when he said "Phil Knight has a lot of work to do" when questioning Nike's decision to drop Kyrie as a brand ambassador.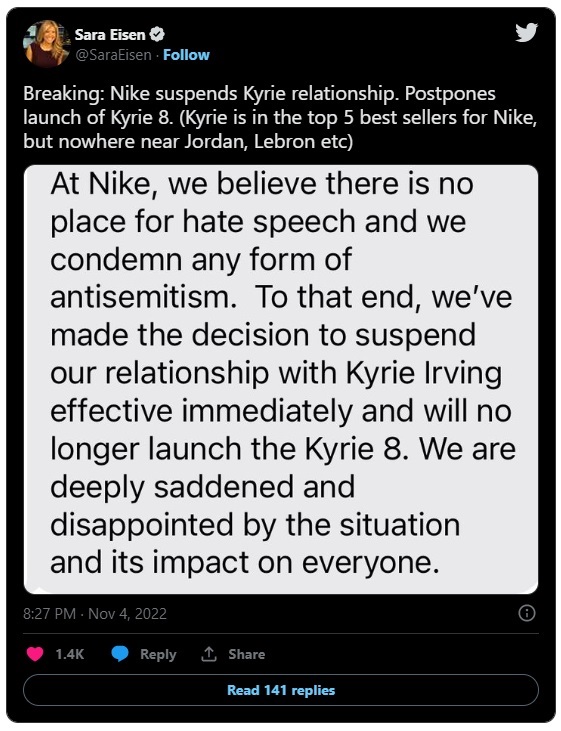 Today Kyrie Irving said this in a tweet, "Anyone who has ever spent their hard earned money on anything I have ever released, I consider you family, and we are forever connected. It's time to show how powerful we are as a community". Of course the last the statement in his tweet has captured the most attention. What did Kyrie mean when he said it's time to "show how powerful we are". Many people on social media are convinced that Kyrie Irving is saying to boycott Nike subliminally. If that's the case it could be related to their alleged sketchy business practices in China, or just retaliation for unjustly cancelling his contract.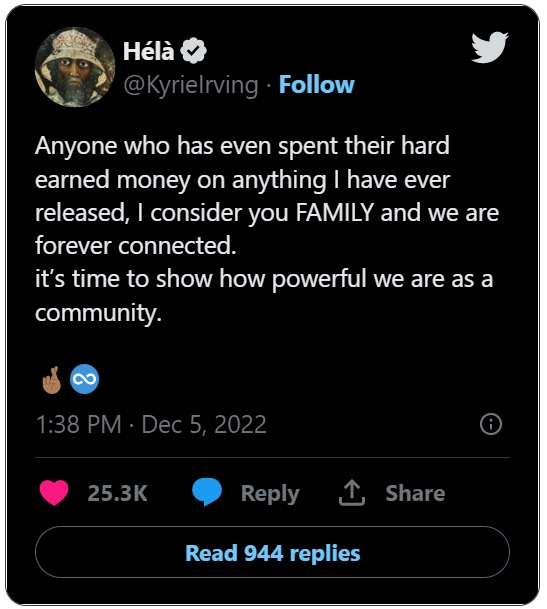 The last time Kyrie publicly protested against Nike was when he accused them of releasing a Kyrie 8 design without his input or approval.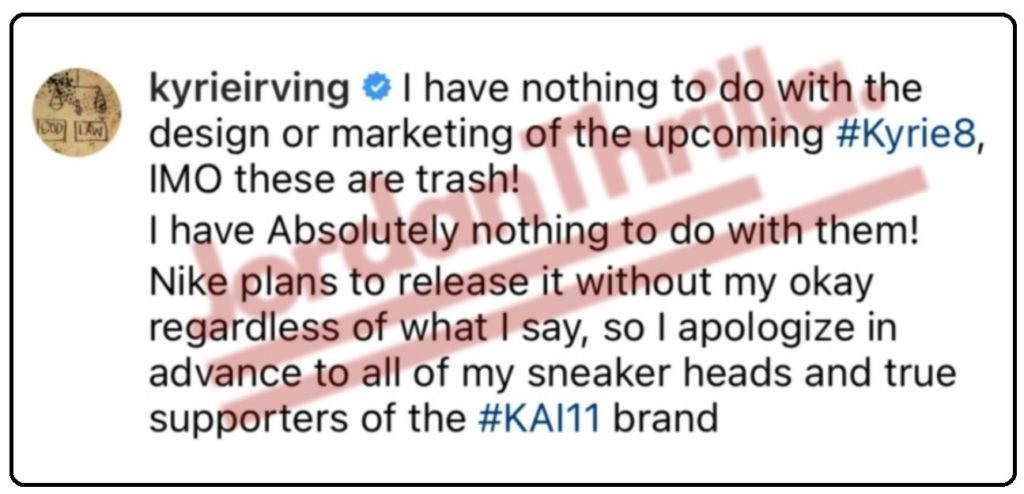 Kyrie Irving didn't directly mention Nike in his Tweet, but a large majority of his merchandise income was coming from that $11 Million per year he was making with the company. If NBA fans boycott Nike to support Kyrie Irving that would spell disaster for their fiscal earnings.