Did Lebron James hint a retiring sooner than expected? Lebron James returned from a 20 game absence in Lakers loss to the Kings. He still looked to be as dominant, but was moving gingerly at times. Lakers are trying desperately to avoid the play in tournament, so every win is needed to close out the season. However, a message Lebron said after the game has Lakers fans worried about his future health wise.
It appears the high ankle injury may have changed Lebron James career longevity. After the game Lebron James said he will never be 100% again. He reiterated that it would be impossible for him to get back to 100% after the injury. This is the kind of language people have never heard the once bionic LeBron James say before.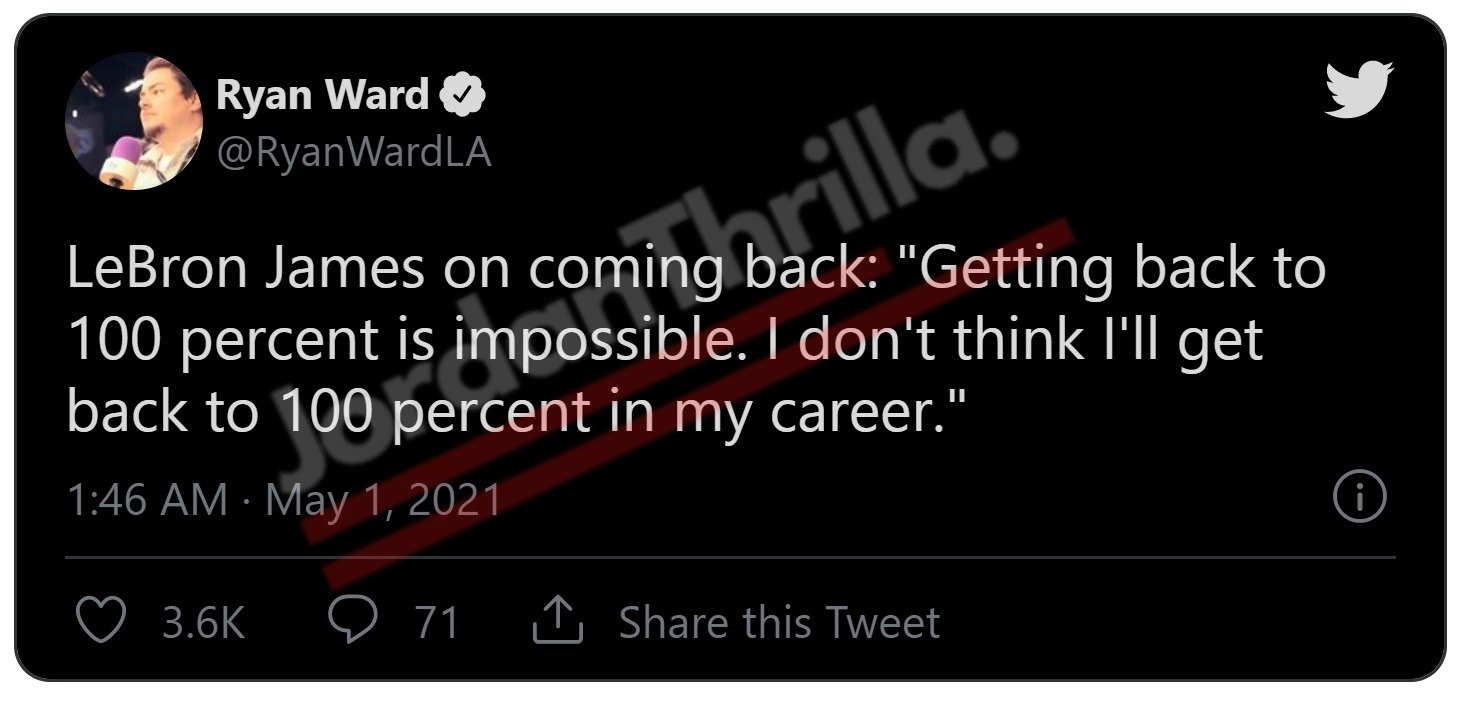 Some people are feeling optimistic about Lebron's words, because theoretically speaking Lebron at 70% is still the same as other players at 100%. Although Lebron only had 16 points against the Kings, he still looked like the youngest player on the court in his first game back from injury, which supports that sentiment.
Lakers will most likely win a championship again this season with their only real threat being the Chris Paul Phoenix Suns. However, anything can happen if Lebron misses time with another injury during the playoffs. He's not invincible anymore.
Author: JordanThrilla Staff