Remember at the beginning of last season when Kyrie Irving called the media "pawns", and refused to talk to them? Back then the Brooklyn Nets superstar said, "I do not talk to pawns. My attention is worth more".
He would later apologize, and begin doing interviews with media, but that didn't mean his stance had changed in terms of how he described them as "pawns". That situation reared its head again when Nick Wright claimed Kyrie Irving would retire from the NBA if Brooklyn Nets traded him, and his agents have made it known.
Kyrie Irving Responds to Nick Wright Saying He Would Retire if Nets traded Him.
In a powerfully simple tweet Kyrie Irving reacted to Nick Wright's retirement if traded allegation with a puppet meme and short message. Kyrie Irving called Nick Wright a 'puppet' using a puppet meme showing a hand controlling a wooden figurine. He added the caption,
'A Puppet'.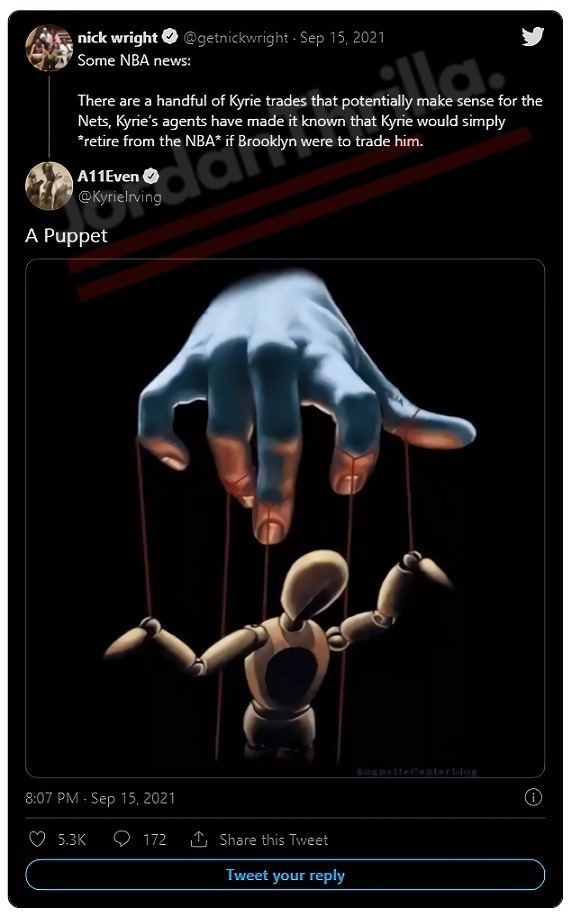 When Kyrie Irving was fined by the NBA during his Media Blackout, he quoted Malcolm X and added his own message saying,
"I Do Not Talk to Pawns, My Attention is Worth More".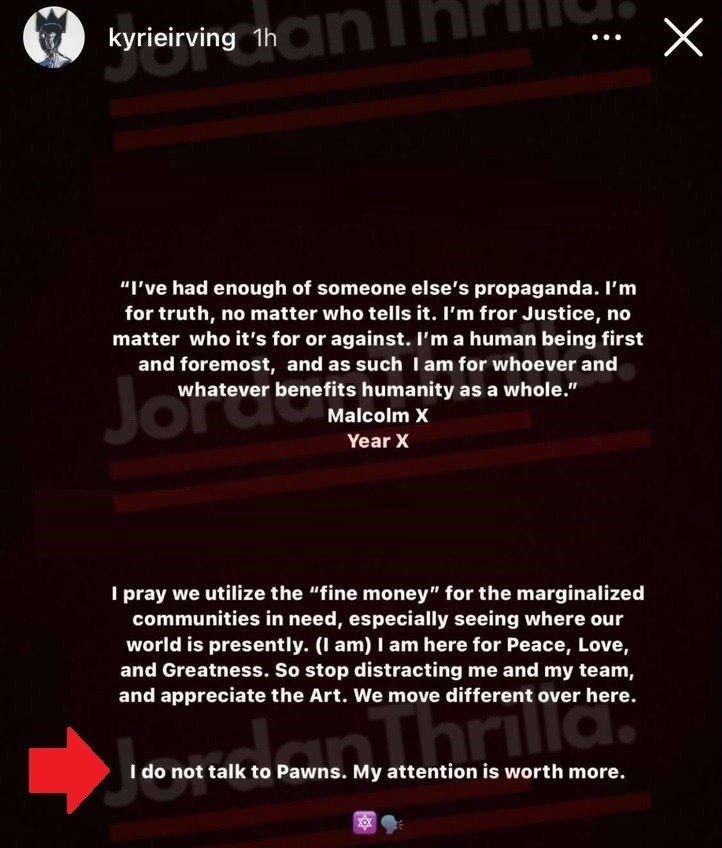 A pawn is another word for a puppet, so in essence Nick Wright was the kind of media member he was referring to during his media blackout. However, in this instance when Kyrie Irving called Nick Wright a "puppet", he gave the media pawn his time of day.
Do you think Kyrie Irving would retire if Brooklyn Nets traded him?
Author: JordanThrilla Staff