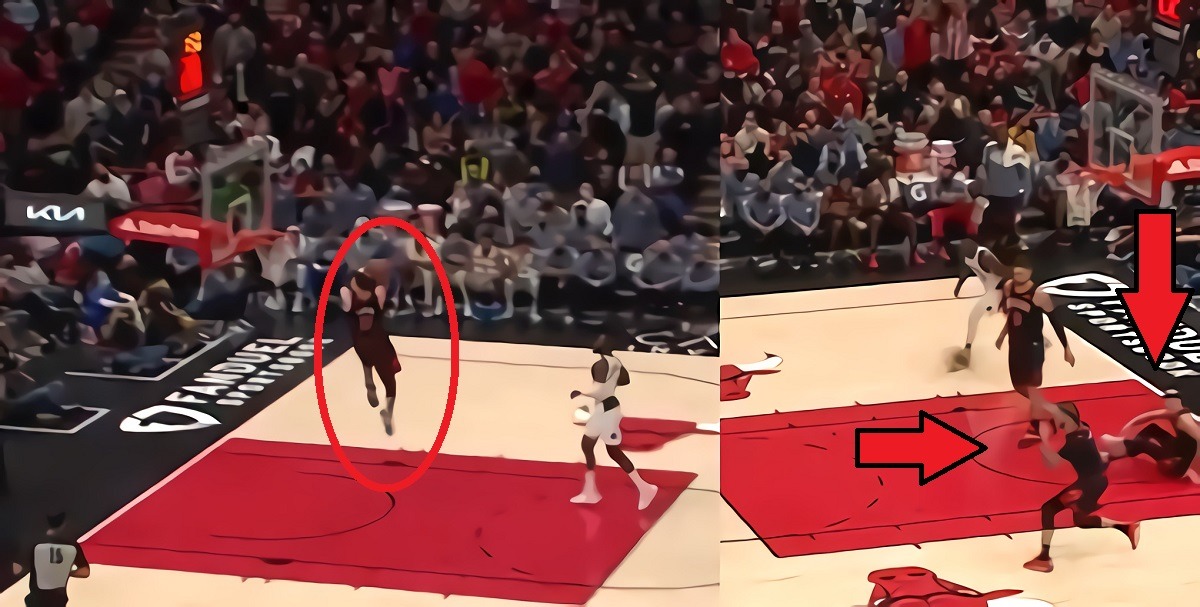 The NBA world is calling them the 'Showtime Bulls', but it might be time to officially don Chicago basketball with the name "Chino Hills Bulls". In their latest matchup against Dallas, the young core of their new look roster made what should be considered the play of the season far. It looked like something the Ball brothers would pull off during the Chino Hills days.
Lonzo Ball Laser Pass to Zach Lavine 360 Dunk Off Alex Caruso Steal Sequence Goes Viral
In basketball we have all heard the saying "defense leads to offense", and it held true in sparking the most exciting fast break of the 2021-22 NBA season so far. It all started when Alex Caruso got hit in the back, but still manage to intercept a pass while falling down. He alertly gave the ball to the Lonzo Ball, who then did something even more spectacular.
Lonzo Ball threw a laser full-court pass to Zach Lavine who did a 360 dunk with ease. It was truly a Showtime Bulls moment, rather a Chino Hill Bulls moment. The ball was moving with speed never before seen in recent times.

Lonzo Ball finished the game with 21 points and 6 assists on 70% shooting from three. Zach Lavine finished the game with 23 points on 67% shooting. Alex Caruso finished the night with 16 points on 86% shooting. Bulls defeated Mavericks 117-107. All three guys involved in that spectacular play had efficient shooting nights for the Bulls.
The Bulls could be the team that shakes up the status quo in the East in this season. Currently they have an 8-3 record, and are tied for 1st place in the East.
Author: JordanThrilla Staff