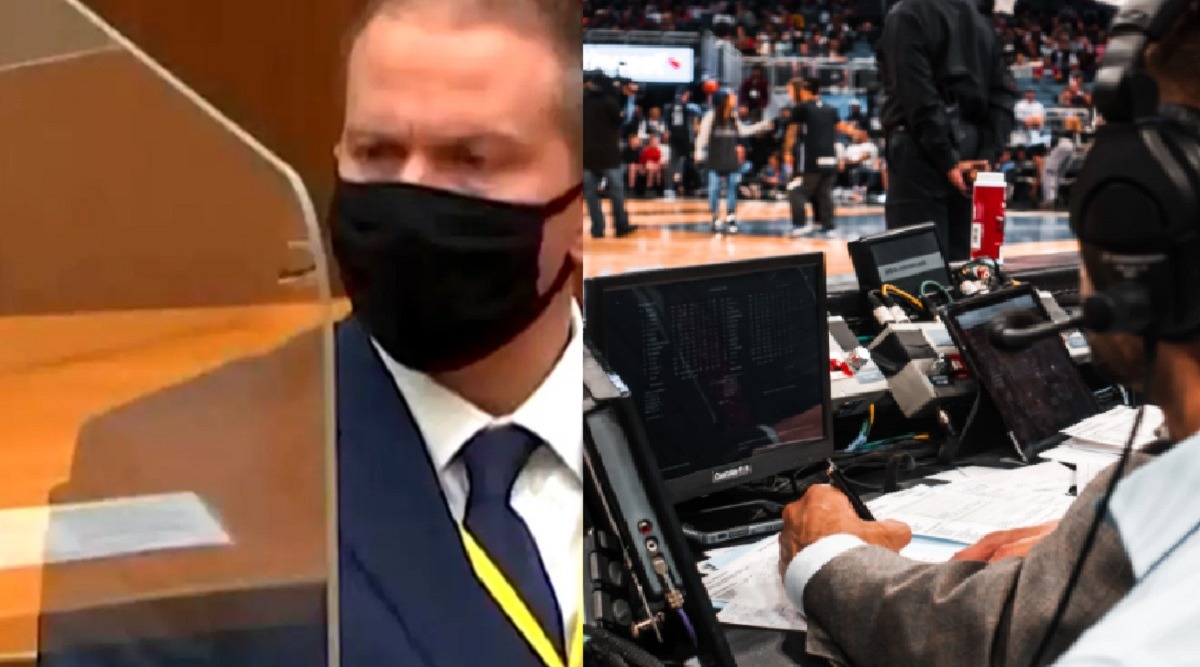 Are NBA executives predicting a Derek Chauvin not guilty verdict for murdering George Floyd? The trial of Derek Chauvin is coming to close and final arguments will take place on Monday. What was expected to be an open shut trial became very complex as many oddities happened such as a key witness refusing to testify against Derek Chauvin.
Reason Why People Believe NBA is Predicting a Derek Chauvin Not Guilty Verdict on Monday
According to ESPN, NBA has told teams to expect game postponements as they predict civil unrest and protests in reaction to a possible Derek Chauvin not guilty verdict. In fact they are already slated that a game or two could be postponed next week. It seems like they might know something the general public doesn't, which makes them believe a guilty verdict probably won't be happening Monday.
Derek Chauvin plead not guilty to second-degree unintentional murder, second degree manslaughter, and third-degree murder. His defense team has blamed bystanders alleging they caused a threat that led to Derek Chauvin kneeling on George Floyd's neck while he was "distracted". They also brought up the past of George Floyd and the key witness who refused to testify, which could affect how the jury decides on the case.
Could it be a fix is in and the billionaire NBA executives have got word that Derek Chauvin will be found not guilty and let off the hook? Or are they trying to prepare teams just in case the unlikely happens?
One thing for sure is that if Derek Chauvin is found not guilty some of the largest protests ever will likely take place nationwide. It's hard to imagine how someone who kneeled on George Floyd's neck for 9 minutes won't be found guilty, but the US court system can be unpredictable especially when it comes to prosecuting law enforcement.
Author: JordanThrilla Staff