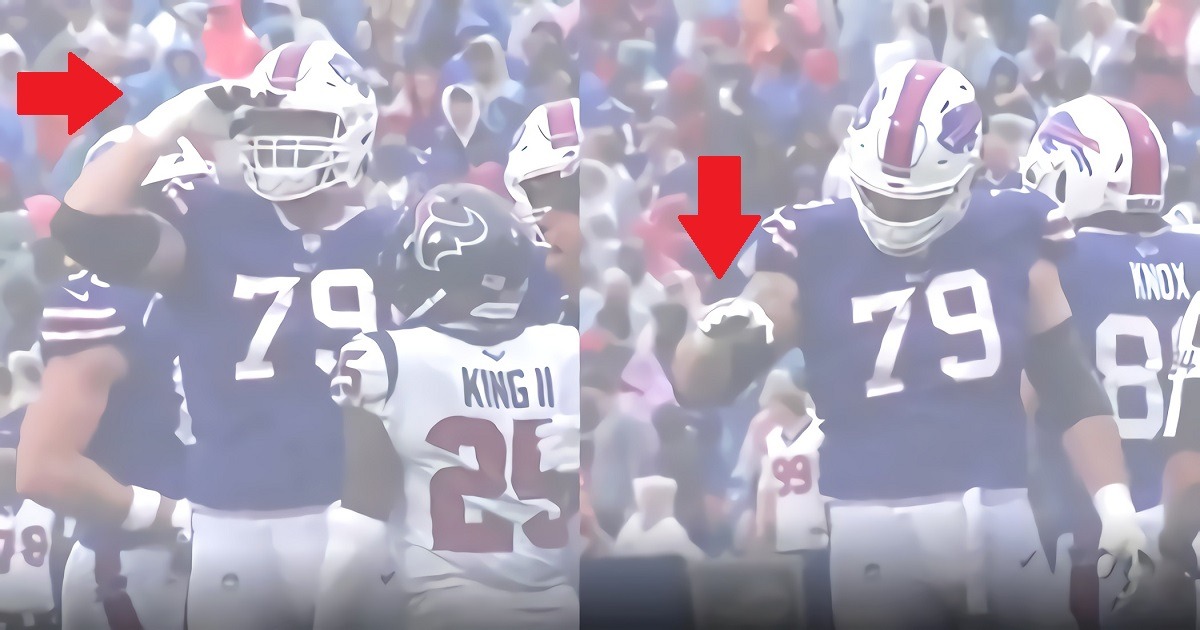 Height wars is big part of everyday life. Tall people get clowned for being too tall, short people get clowned of for being too short, and people who are average height are usually left unscathed, but sometimes they can be targeted by tall people too. It's not often you see height wars taking place on the football field, but happened during Bills vs Texans
Bills OL Spencer Brown Clowning Texans DB Desmond King II Short Height Compared to His Goes Viral
Viral video shows Bill OL Spencer Brown calling Desmond King II short. First Spencer Brown made a "where are you" gesture, and pretended he couldn't see Desmond King II, because he's too short. Then he went further by making the "too small" gesture that has been made popular in the NBA.
For reference Spencer Brown is 6'8″, and Desmond King II is 5'10", which puts 10 inches of height difference between them.
What makes this moment so embarrassing for Desmond King II is that Bills won the game 40 – 0. The Texans couldn't even score a field goal during this game. They are now 1-3 on the season, while Bills moved to 3-1.
Spencer Brown called Desmond King II short, and went home with win, that's two W's in one day. It was impressive how Desmond King II didn't back down from someone so much bigger than him though.
Author: JordanThrilla Staff