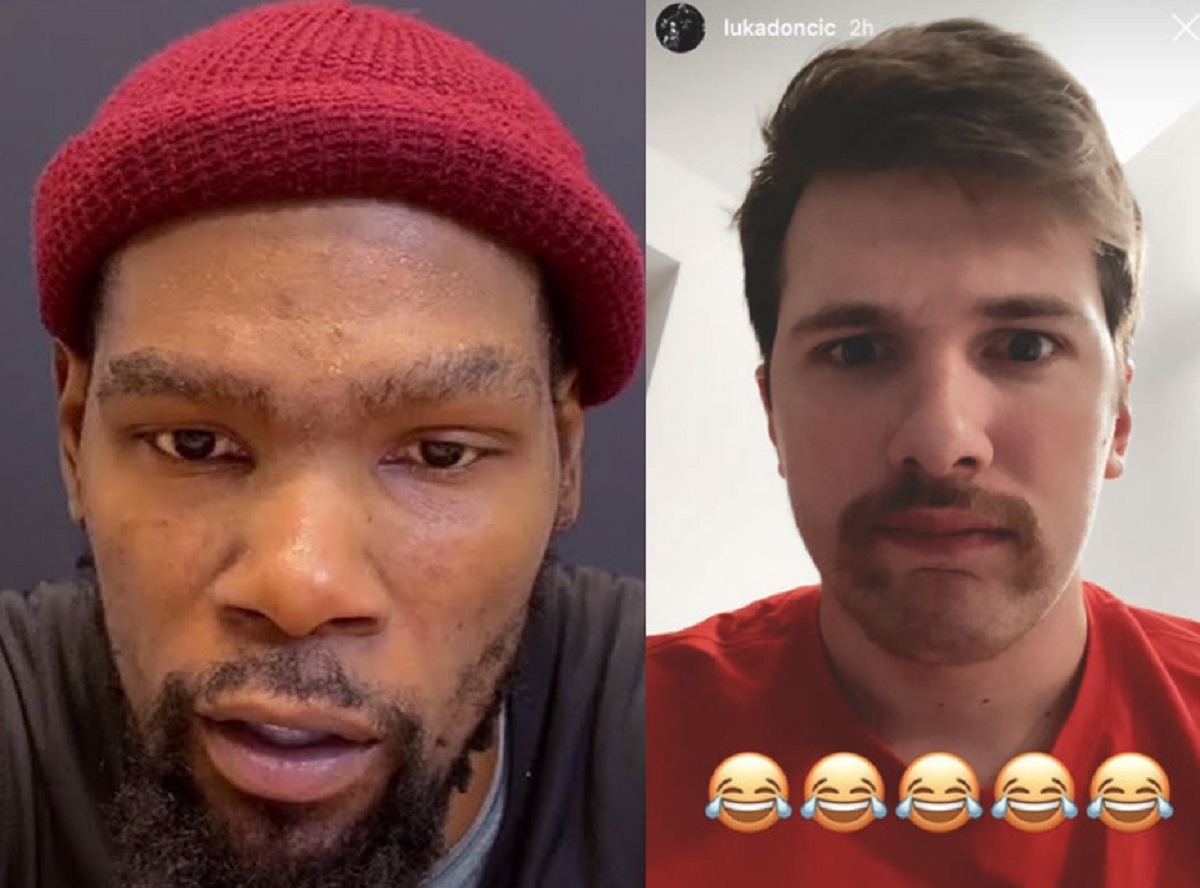 Although we don't know how this season will end for them, it's safe to the Kevin Durant era in Brooklyn has been a massive failure so far. Last season they failed to make the finals, and this season they found themselves fighting for a play-in spot, and James Harden no longer wanted to be part of the team. With everything going on fans believe Kevin Durant is already forging his exit plan, and it could involve the Dallas Mavericks.
Kevin Durant Signing With Mavericks? KD's Tweets about Luka Doncic's 16th Technical and Dwight Powell Sparks Conspiracy Theory
Over the past few days Kevin Durant has been very active on Twitter talking about the Mavericks. In one tweet he called out the NBA for giving Luka Doncic his 16th technical foul of the season for complaining about a missed call that clearly should have been a foul. In another tweet he gave Dwight Powell props for returning to his normal form have suffering an Achilles injury two years ago.
With how KD left OKC when things weren't go well, fans believe that the tweets could be a hint that Kevin Durant is signing with the Mavericks in the future. The Mavs are already a contender with Luka Doncic being a top 5 player in the league, naturally adding Durant would make them almost impossible to beat all things considered. We all know KD doesn't mind being on a team where he doesn't have actually lead for them to win, but are fans looking into the tweets too much?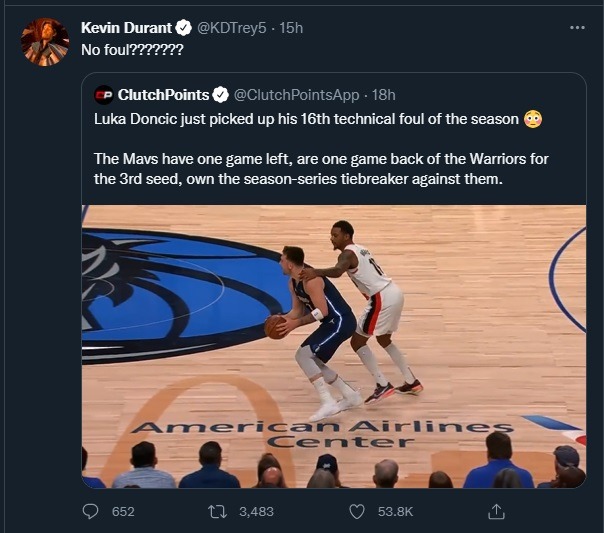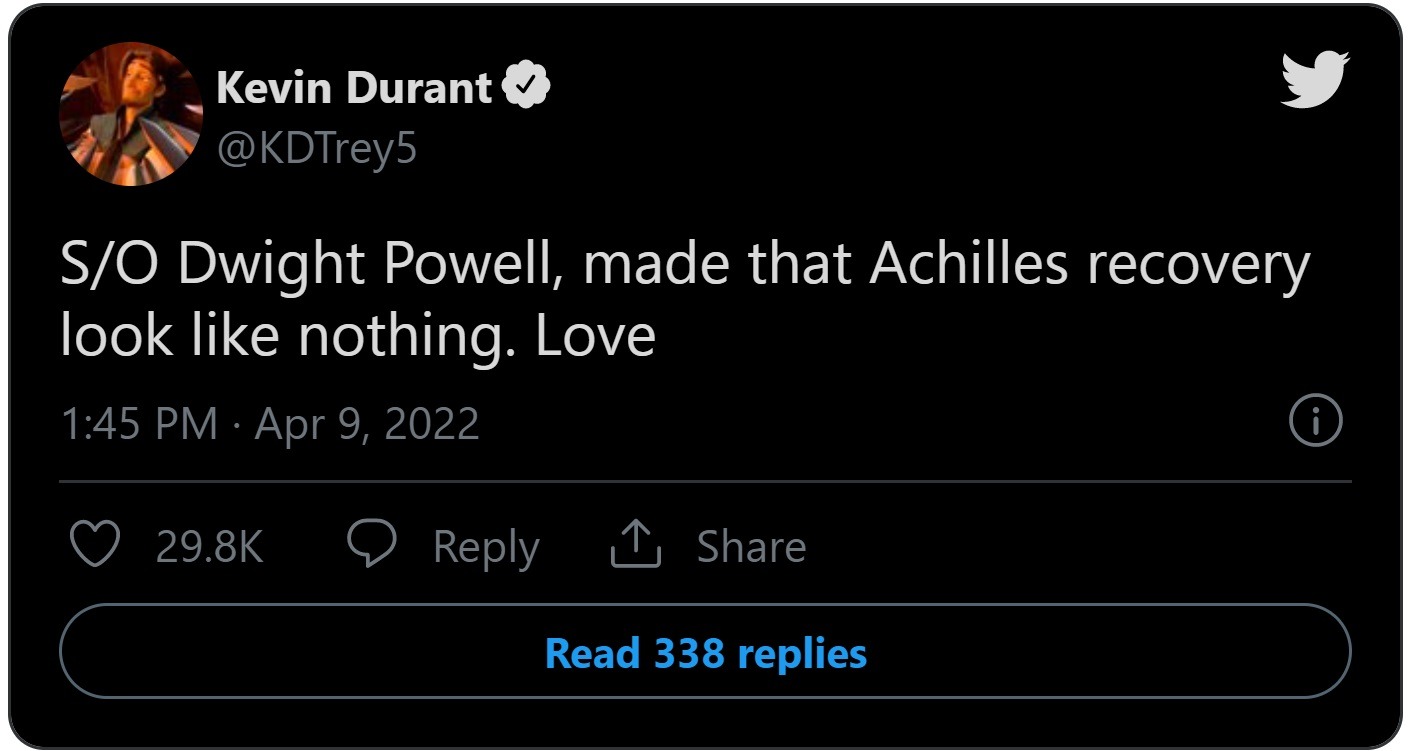 Dwight Powell blew out his Achilles in 2020 in a game against the Clippers.
This was how Luka Doncic got his 16th technical foul, which means he will be suspended if the league doesn't rescind it.

On August 8 2021 Kevin Durant signed a 4 year extension with the Nets worth $198 Million. This means he will be a free agent in 2026. At that time Kevin Durant would be on his way out the league at 38 years old, while Luka Doncic would still be in his prime at 29 years old.
In reality the only way for these two to play together on the Mavericks in their primes is if Kevin Durant forces a trade.
That doesn't seem likely, but Kevin Durant signing with Golden State in 2016 didn't seem likely either. Could those tweets be considered Kevin Durant tampering with Mavericks?