Miles Bridges has had an eventful Summer to say the least, and things just took a very serious turn at the worst time possible. As you probably known Miles Bridges was lobbying for a max contract from the Hornets, but with the recent news his stock value has probably just plummeted. This time is doesn't involve codeine lean syrup, but allegations of physical violence toward someone in his household.
Did Miles Bridges Beat Up His Wife Mychelle Johnson? Details on Miles Bridges Domestic Violence Arrest
According to TMZ Miles Bridges was arrested for felony domestic violence in Los Angeles California with his bail set at $130K. According to law books felony domestic violence describes an act where the accused caused serious physical harm to someone that lives in the same household as them. It can also be charged to person who threatened someone in their household with a deadly weapon such as a gun, or in any case where injury was caused to a minor.
At the moment it hasn't be clarified if Miles Bridges beat up his wife Michelle Johnson, because the charges could be related to any person in his household. However, it has been confirmed that victim was a woman, and she needed medical attention. Based on that information we can conclude that Miles Bridges beat up a woman based on reports.
This situation comes only few weeks after Mychelle Johnson's nude photos leaked, and of course the alleged lean drinking incident caused by the photo below.
Social Media Reacts to Miles Bridges' Domestic Violence Arrest
With the news spreading on social media people are going in on Miles Bridges for the poor decisions he has made this offseason.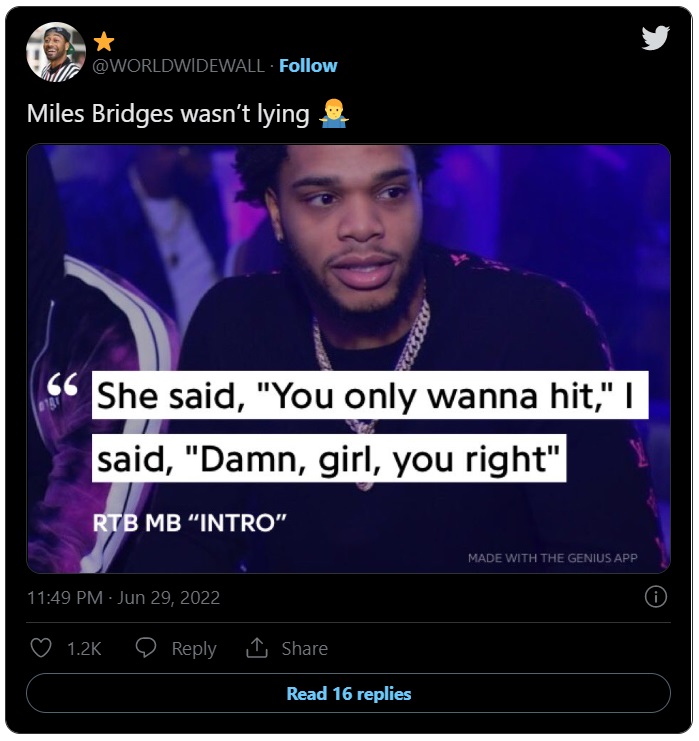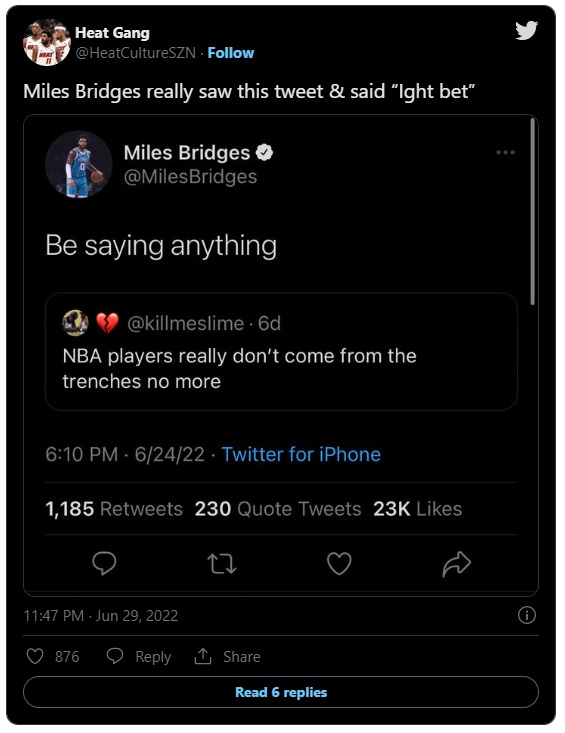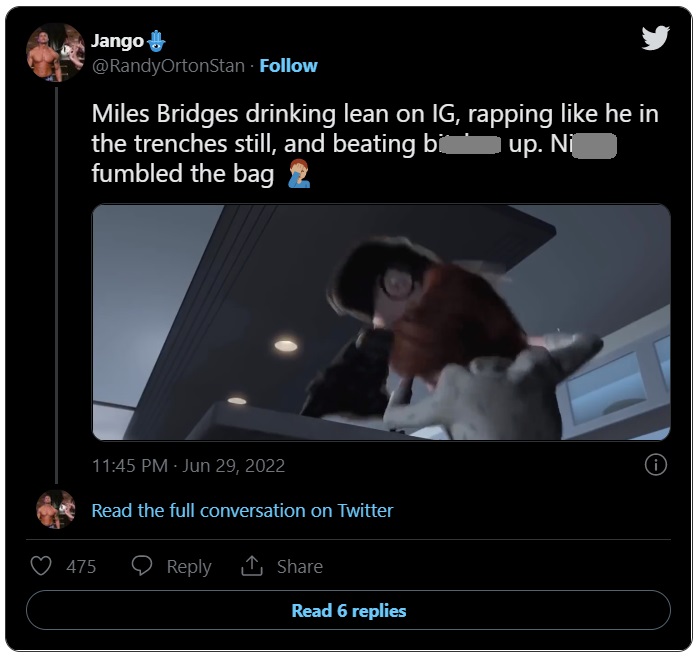 How Many Years in Jail is Miles Bridges Facing?
According to California law books a felony domestic violence charge can land you in state prison for up to 5 years.
Miles Bridges has carved himself a formidable rap career under the name 'RTB MB', so if his time in the league ever comes to an end he will have that to fall back on. Hopefully he's not getting in trouble to build up his street cred like some people on social media think.