Miles Bridges is having quite the offseason, and now his wife has joined in on the action that is possibly damaging his reputation amongst NBA executives. As you probably know recently people accused Miles Bridges of drinking codeine lean syrup and smoking weed after he posted a strange picture on his IG story, now his wife one upped him with a huge mistake of her own.
Details on How Miles Bridges' Wife Michelle Johnson's Nude Tape Photo Leaked
Miles Bridges is married to beautiful woman named Michelle Johnson. Her father is a man named Scott Johnson who is the head coach of the West Virginia Thunder Amateur Athletic Union Team, so she has sports roots of her own. Most of the time she doesn't seem like the kind of woman who draws attention to herself until recently.
Miles Bridges' wife posted a nude tape photo on Instagram that vanished from the internet almost instantly after she quickly she deleted the picture. In the photo Michelle Johnson was bent over with no underwear on, and you could see all of her womanhood. Based on how quickly she removed the photo from the internet it was clearly a mistake on her part, or a lapse of judgement.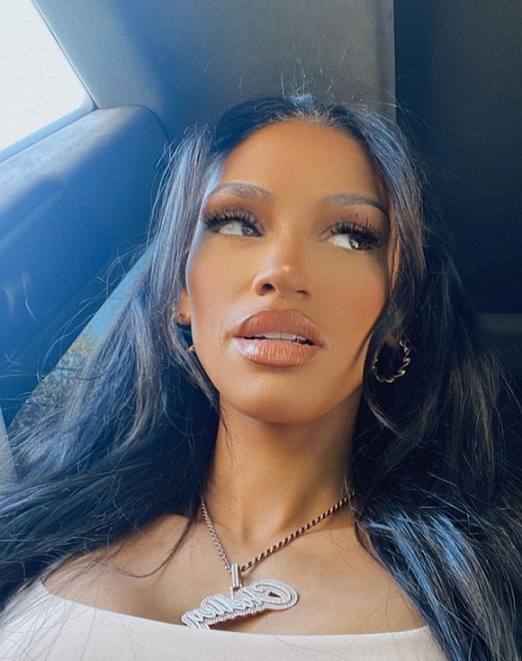 Was Miles Bridges Smoking Weed and Drinking Lean Codeine Syrup? Miles Bridges Responds to Drinking Lean Accusations
With Miles Bridges wife's nude photo leak ruling the sports headlines, much of the attention is being taken away from the bad situation he was in before this happened. Not too long ago Miles Bridges posted a picture of what looked like a cup of lean codeine syrup. In the picture Miles Bridges had a blunt in his hand as well. However, he now claims it was only pink lemonade in his cup, which is believable all things considered. Take a look at the photo that got him in trouble.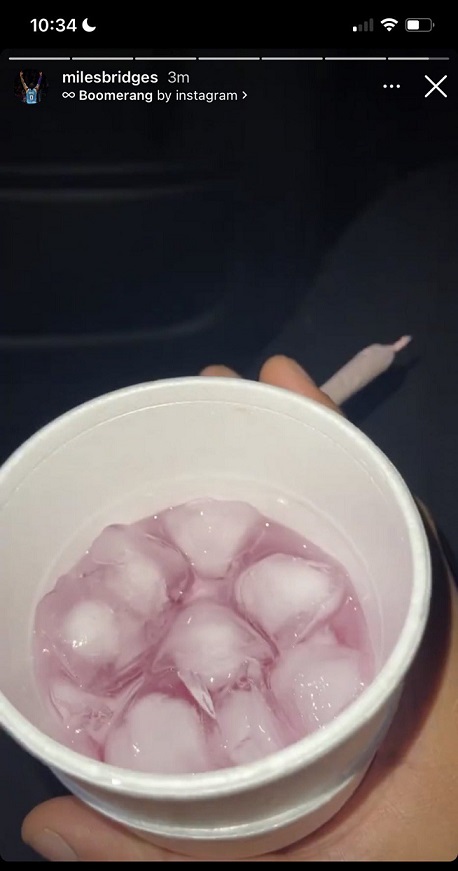 In case you didn't know Miles Bridges is a pretty good rapper, and is just as serious about his music career as he is about basketball. His rapping background is why some people feel that it was really lean codeine in that cup he posted on IG. It's not often people just post pictures of pink lemonade to be cool.
Who knows maybe Miles Bridges' wife leaked the nude photo of herself to take the attention off her husband. If that was her plan it kind of worked.