Royal Rumble 2022 is underway and fans couldn't be more excited. With any WWE event there comes the chance of something unexpected happening, and this year is no different. As you will see below Royal Rumble 2022 had the most unexpected phrase trending on social media, and the reactions were hilarious.
Details on Why 'Send Nudes' is Trending Because of WWE Royal Rumble 2022
At every WWE event one of the best parts is trying to read the signs fans are holding. Usually these signs go through checks by WWE security to make sure nothing offensive is on them. At Royal Rumble 2022 a fan was holding a "Send Nudes" sign, which set social media on fire.
Take a look.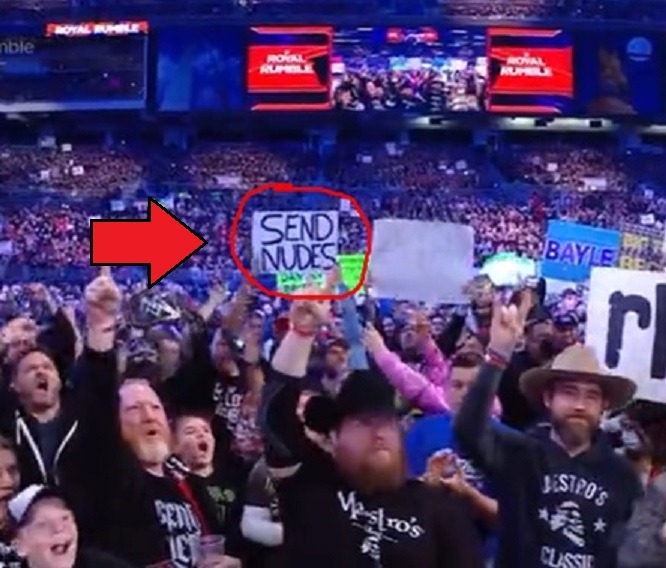 Social Media Reactions to 'Send Nudes' at Royal Rumble 2022
Here were some social media reactions to 2022 Royal Rumble making 'Send Nudes' trend world wide.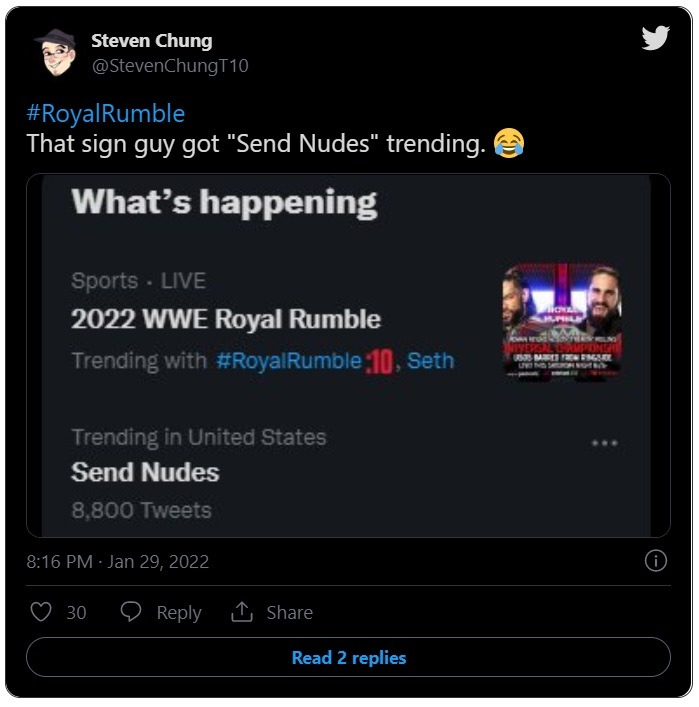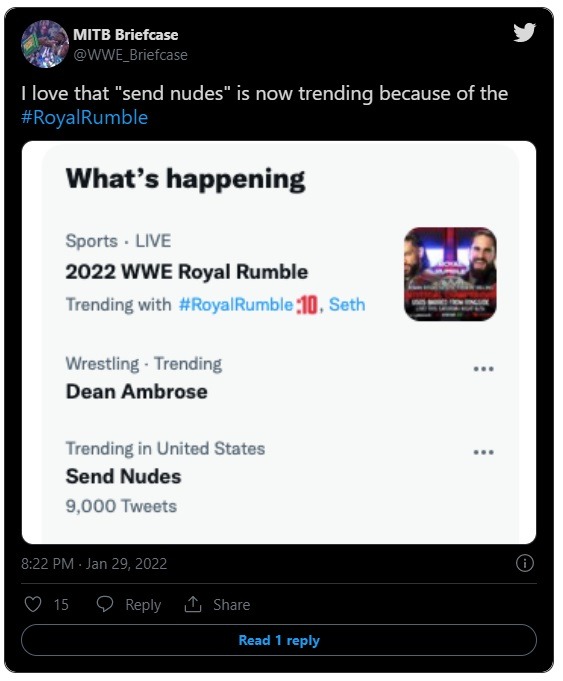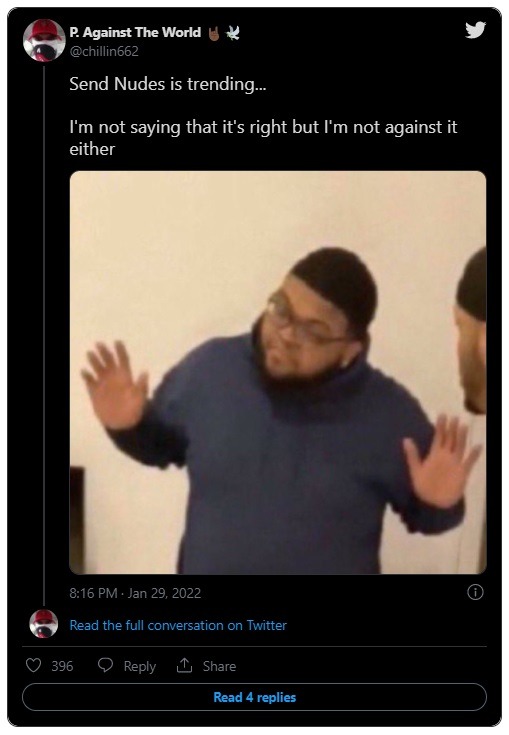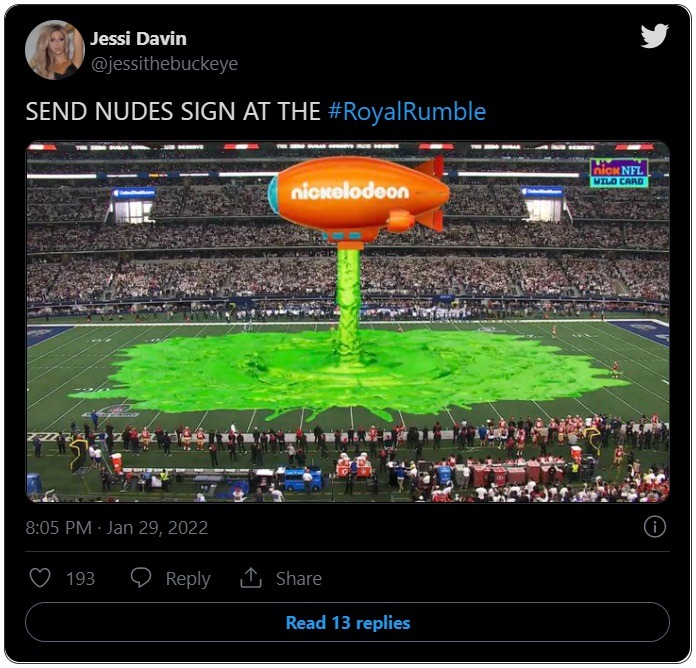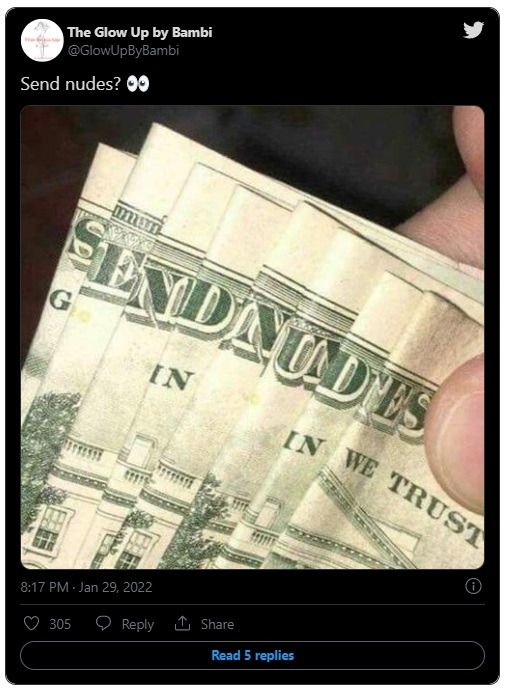 With Royal Rumble making "Send Nudes" trend one can only imagine the DMs some people are getting. The countdown begins to some OnlyFans model using this to promote their content. It would be crazy if sending nudes becomes a viral trend today.
Royal Rumble 2022 is off to an interesting start on social media to say the least.