Tristan Thompson and Lamar Odom have never beefed over Khloe Kardashian before, but that all changed today with some serious words. It appears Tristan Thompson threatened to kill Lamar Odom for commenting on Khloe Kardashian's bikini photo.
Why Did Tristan Thompson Threaten to Kill Lamar Odom?
The tense situation started when Lamar Odom posted a comment under Khloe's bikini photo saying, "hottie" with an excessive amount of flame emojis. An irate Tristan Thompson responded to Lamar Odom saying, "God brought you back the first time, play if you want different results". He seemed to be alluding to Lamar Odom's near death experience after overdosing, which is why people think it was a threat on his life.
This is the Khloe photo that had Lamar Odom thirsty.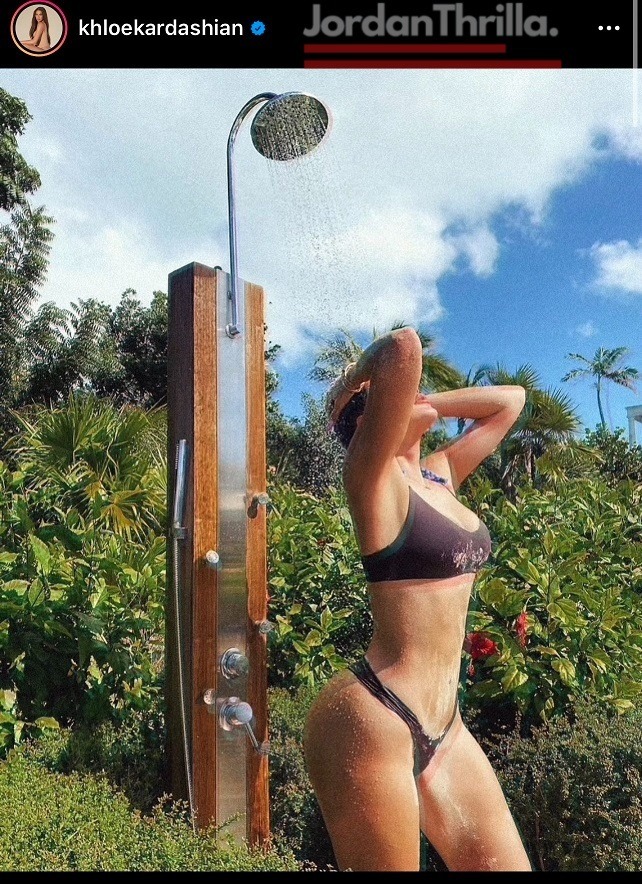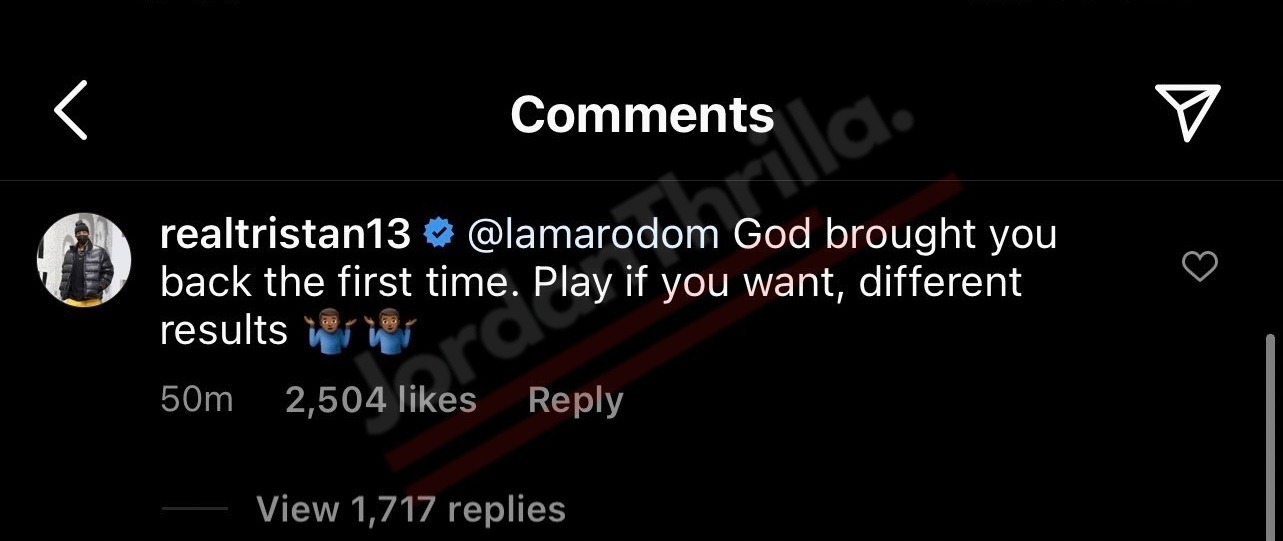 Tristan Thompson threatening to kill Lamar Odom is taking things way too far. His extreme reaction is surprising considering the amount of times he's been caught cheating Khloe Kardashian. He doesn't mind breaking her heart, but at the same time threatens another man's life for saying "hottie".
Hopefully people are misconstruing what he said in that post.
Author: JordanThrilla Staff