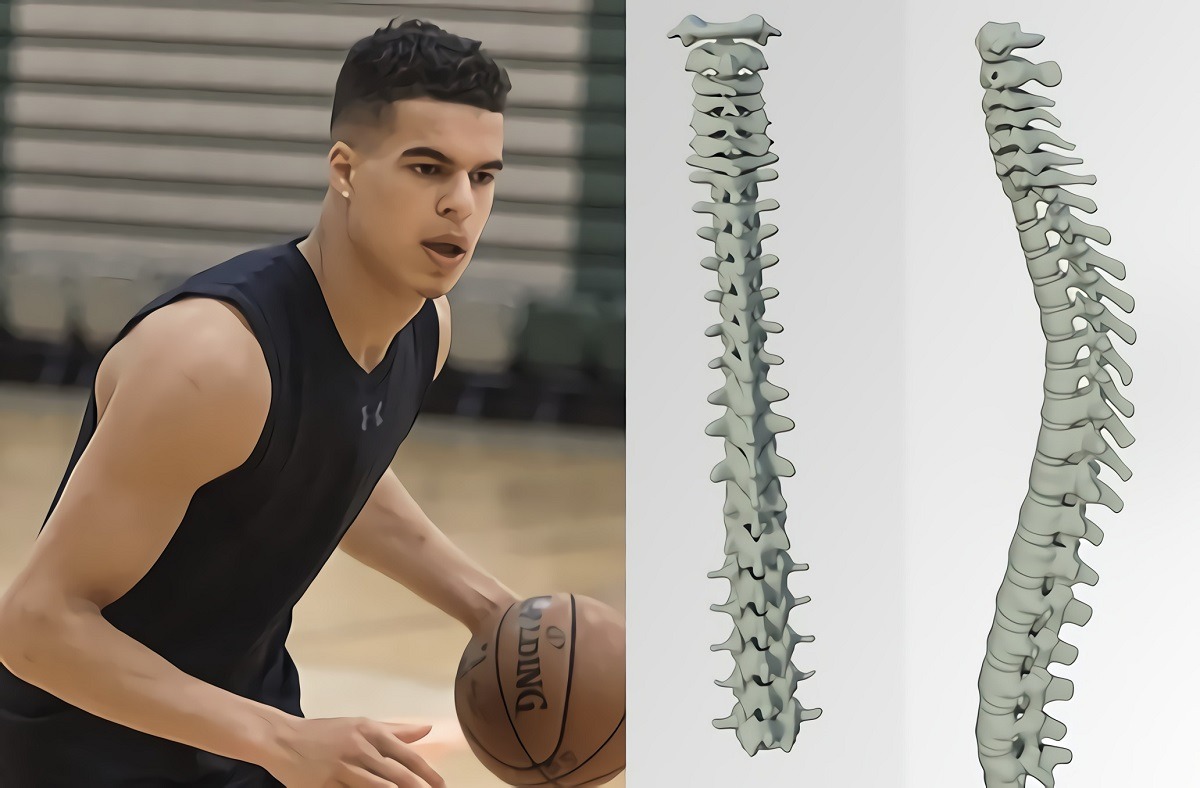 Going into the 2021-22 NBA season Michael Porter Jr's future in the NBA looked very bright. He was coming off a breakout season where he averaged 19 points per game on 55% shooting. However, this season his production has dropped drastically averaging only 9.9 points per game on 35% shooting so far. Now it also appears a serious injury of the past has creeped back up on him, threatening to derail his career once again.
Nuggets Coach Michael Malone Gives Update on How Many Games Michael Porter Jr. Mystery Back Injury Might Make Him Miss
According to recent reports Michael Porter Jr. suffered another back injury, and Nuggets medical staff is perplexed about how to deal with it. Today DNVR Sport's Harrison Wind revealed the update Michael Malone gave on his condition, and it doesn't sound good. Based on his statement Michael Porter Jr. is out indefinitely as they try to figure out what's causing his new back issue. In his full statement Malone said,
"It's an ongoing thing, trying to figure out what's going on…I'd still say that Michael's out for the foreseeable future. We're trying to take it one day at a time with him and see what the best way to approach getting him back healthy is."
It seems like they are preparing for him to miss a lengthy amount of time.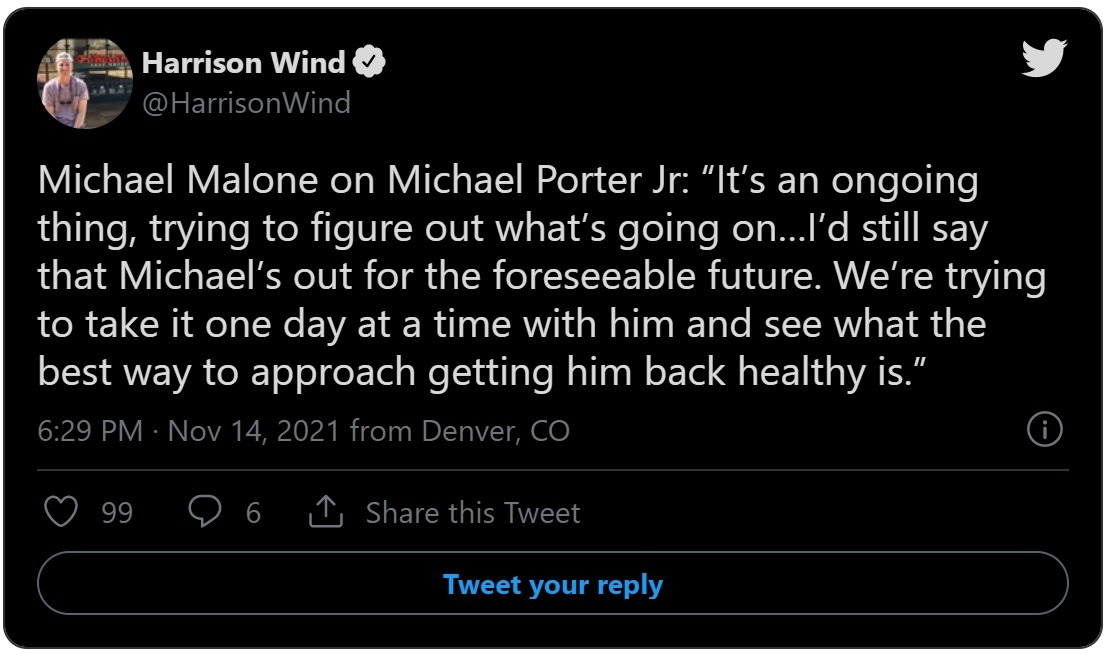 Does Michael Porter Jr. Have the Worst Contract in the NBA?
On September 29, Michael Porter Jr agreed to a year five year Max Contract with $145.3 Million guaranteed, and up to $172 Million with incentives and bonuses included. When the news broke the NBA world was skeptical about giving someone who had back surgery such a large long term contract. Nuggets were definitely taking a huge risk, and with recent news it may have backfired, no pun intended.
Only few months after signing the max contract Michael Porter Jr. reinjured his back, and is out for the 'foreseeable future'. In the games he played this season he looked like a shell of himself on the court, with his stats drastically declining across the board. As aforementioned he went from averaging 19 ppg last season, to averaging 9.9 ppg this season.
At the moment it looks like Nuggets might be stuck with a really bad contract for the next 5 years. At the moment it would be tough to argue with someone who says Michael Porter Jr. has the worst contract in the NBA. However, Michael Porter Jr. is still young, and he bounced back from his first back injury, so maybe he will bounce back again.
Author: JordanThrilla Staff