Anthony Davis got his welcome back to the NBA moment by a second year rookie. During Wizards vs Lakers, Rui Hachimura almost broke Anthony Davis nose by dunking on him. After the play Anthony Davis stayed down on the ground checking to make sure nothing was leaking from his face.
Sure it could have been called an offensive foul, but since it wasn't it means Rui Hachimura punched Anthony Davis in the face and dunked on him all at the same time. That was pure violation in the basketball sense, and something AD might have nightmares about tonight.
Rui Hachimura literally had Anthony Davis in a fetal position after that dunk.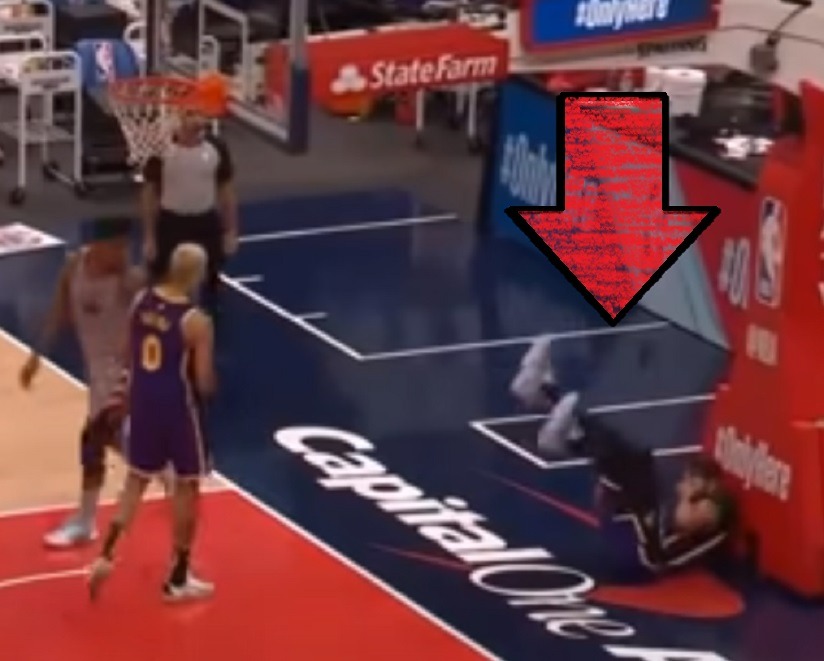 There was once a time when Anthony Davis was called one of the softest superstars in the NBA. This embarrassing posterization sequence could reignite that conversation.
Rui Hachimura caught his first NBA body, and AD was the victim.
Pray for Anthony Davis through this tough time.
Author: JordanThrilla Staff