Kyrie Irving is no doubt one of the most outspoken athletes in sports history. For many his willingness to speak his mind without fear of repercussions is very refreshing to see, because most athletes are afraid of doing the same. However, his personality makes him the subject of constant criticism due to the controversial things he posts on social media. Most recently Kyrie Irving's Alex Jones post sent people into a frenzy of hate.
Details on Why People Want Kyrie Irving Banned For Posting Alex Jones Video Talking about an Illuminati New World Order
Alex Jones is one of the most controversial conspiracy theorists in history. Most recently he was ordered to pay $4.1 Million to parents of a Sandy Hook shooting victim who sued him for defamation after he continuously claimed the shooting was staged. For an athlete who has millions in endorsements and is under a media microscope Alex Jones is not the type of guy you want to be publicly associated with even if you do believe some of his conspiracies. However, for a unique athlete like Kyrie he's not afraid of showing he supports some of the things he said over the years.
Recently Kyrie Irving posted an Alex Jones video discussing an Illuminati New World Order allegedly releasing diseases and viruses to force people into their system. The video was originally posted years ago long before the COVID pandemic. As you probably know Kyrie Irving made posts in the past suggesting that the COVID pandemic was orchestrated by this New World Order to tag black people with the biblical "mark of beast" via COVID vaccines. Take a look at the video, and how people reacted to Kyrie Irving posting Alex Jones conspiracy theories by calling for him to be banned from social media platforms.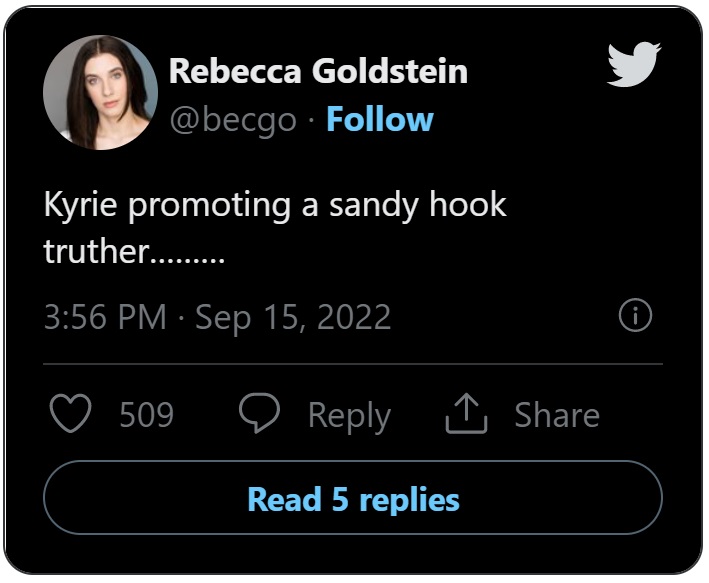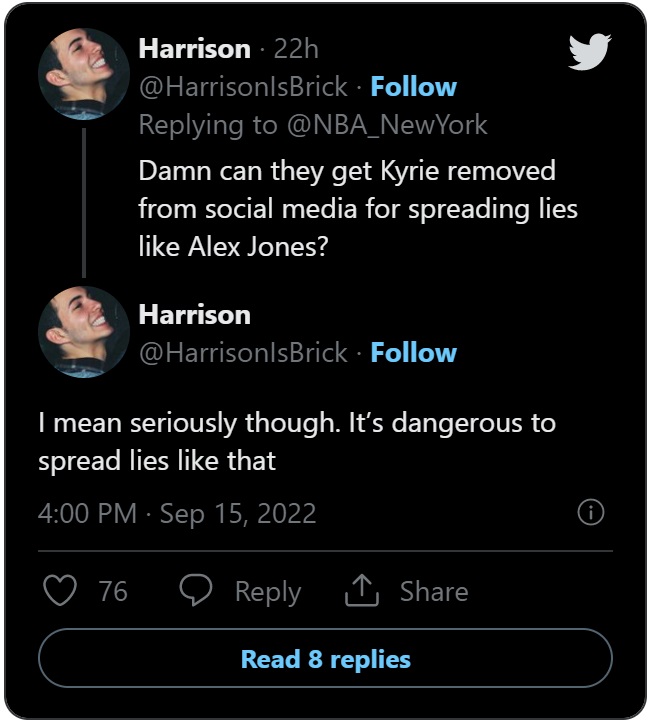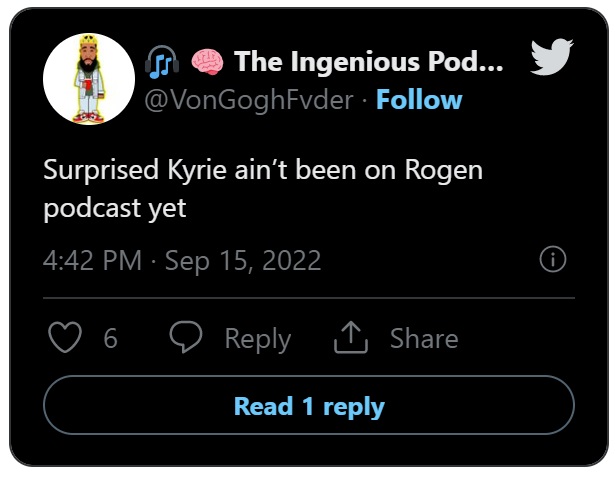 To Kyrie Irving's defense just because he posted a video about Alex Jones' New World Order conspiracy theory doesn't mean he agrees with his other ideas such as the things he said about Sandy Hook. You can agree with one thing a controversial person said, and disagree with everything else they represent in the same breath.
If there really is a New World Order they're probably sitting back laughing at how easily society writes off anyone who tries to expose their existence.