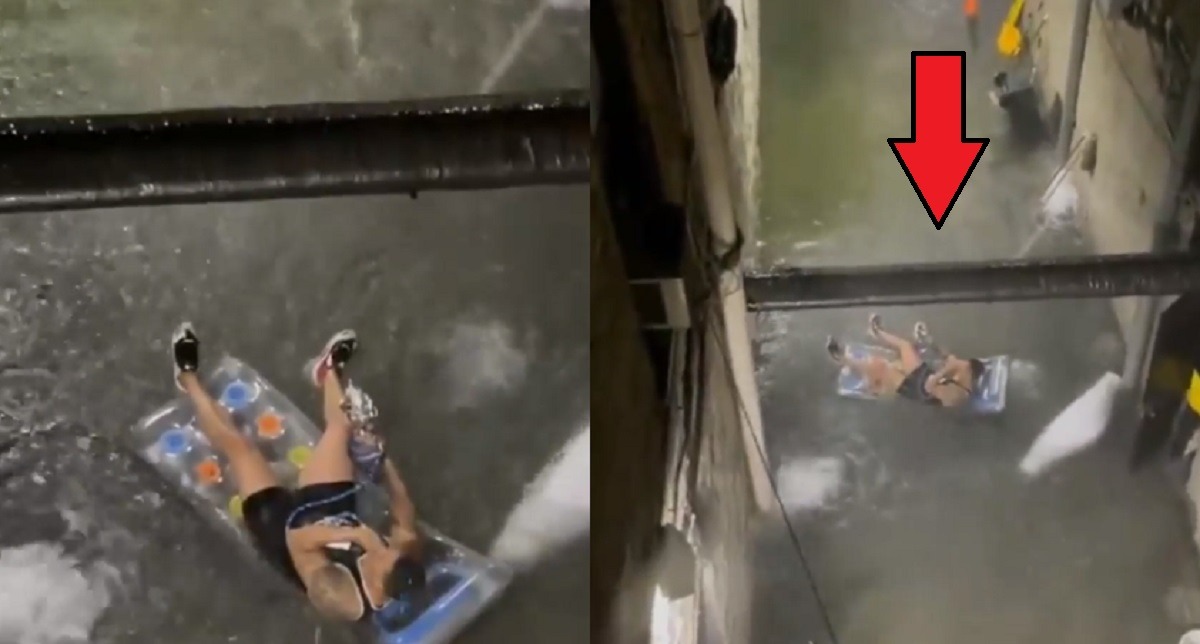 During a serious Hurricane most people stay inside, and try to remain as dry as possible. However, in some cases it can be time to go outside, relax, and enjoy yourself like it's a sunny day. A perfect example is a viral video showing a man smoking a hookah in Hurricane Ida floodwater. The man should be dubbed "Hurricane Hookah".
In the footage which takes place in New York or New Jersey, a man is seen floating in a pool chair smoking hookah in Hurricane Ida floodwater. It appears he made a tiny umbrella out of aluminum foil to protect the burning coals of his hookah product. He was totally oblivious to the rain and thunder. Talk about making the best of a scary situation.
Take a look at Hurricane Hookah making light of Hurricane Ida's torment.
What are the Dangers of Playing in Floodwater?
According to CDC floodwater can contain harmful bacteria, sewage, and dangerous objects that are hazardous to your health. In many cases there is human and animal waste products, along with chemicals such as oil and gas from cars mixed into floodwater. CDC recommends you wash yourself thoroughly with soap if you come in contact with floodwater.
They would probably advise against smoking a hookah in Hurricane Ida floodwater.
Author: JordanThrilla Staff