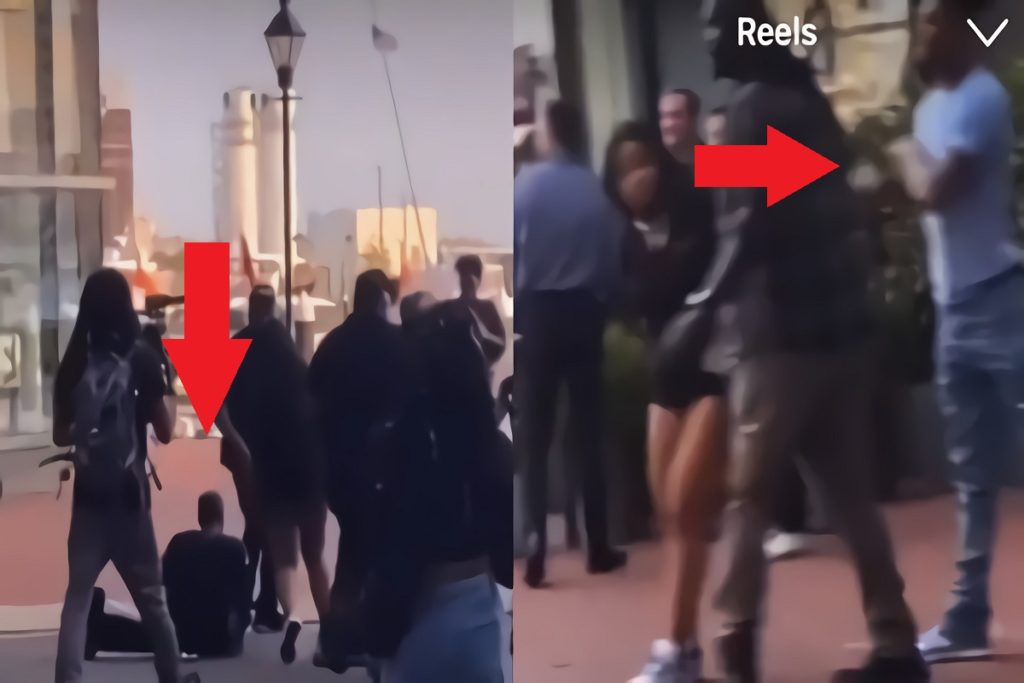 Blueface and Chrisean Rock are trending once again, but this time it doesn't involve a fight amongst themselves, but rather her dad. We all know when you meet parents of your significant other sometimes things don't go as smoothly as planned. However, it's rare to see a woman's boyfriend attacking her parent, but nothing is rare when it comes to their relationship.
Details on Why Blueface Knocked Out Chrisean Rock's Dad
According to reports Chrisean Rock and Blueface were Four Seasons Hotel in Baltimore when they got into a heated argument with her father in the vicinity. It's not clear what started the argument, but Blueface was clearly very agitated and decided to take out his aggression on her father. Video shows the moment Blueface knocked out Chrisean Rock's dad with a nasty haymaker punch. Other members of her family wanted to attack him is as a result, but Blueface's security intervened to protect him.
Chrisean Rock reacted to the scary video with an IG post saying, "So my boyfriend knocked my dad out. The family stuff didn't go well. I don't even know what's going on". On social media people are surprised she expected things to go well with him being around her family considering they have probably witnessed all those videos of them fighting in the streets, and at bars. Take a look at the viral footage.
With all these incidents that occurred over the past few weeks it's a bit crazy that Blueface and Chrisean Rock are still together. It's almost like they both love the drama their relationship brings.
However, now that her dad was physically assaulted it might be the last straw the puts an end to their romance. Her message on IG was very telling.