Michelle Joy Phelps is one of the most well known female voices in the boxing world. Her love for the sport led her on a journey that compounding with the creation of 'Boxing Gloves', where she works as a reporter while also being the owner. Now she's trending due to an alleged leak from her OnlyFans account.
Did Michelle Joy Phelps' OnlyFans Leak? Details Behind the Viral Leaked Content Rumor
Michelle Joy Phelps joined OnlyFans back in June of this year. Since then there hasn't been much buzz regarding that, because some people who subscribed were speaking very critically of her content on social media. Despite that a current trending rumor concerning an alleged Michelle Joy Phelps OnlyFans leak sent the internet into a frenzy. Take a look how some people were reacting to her content prior to the alleged leak.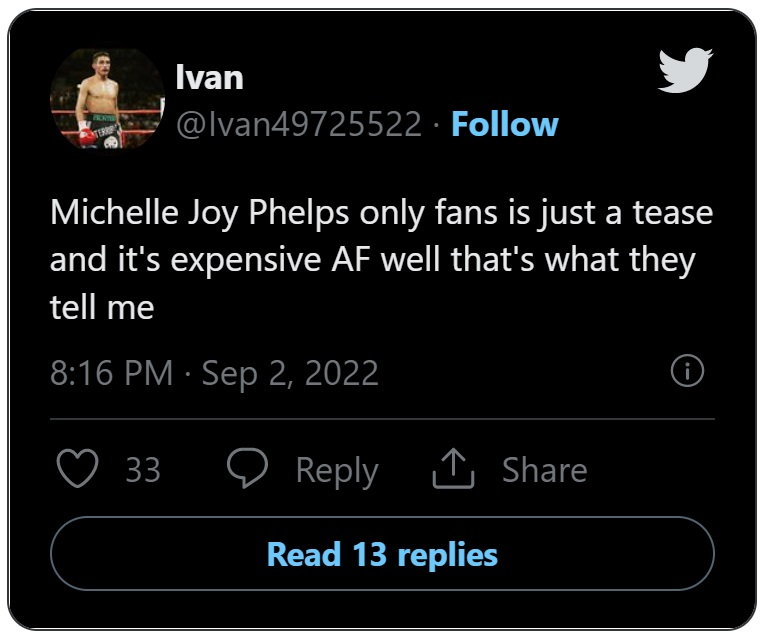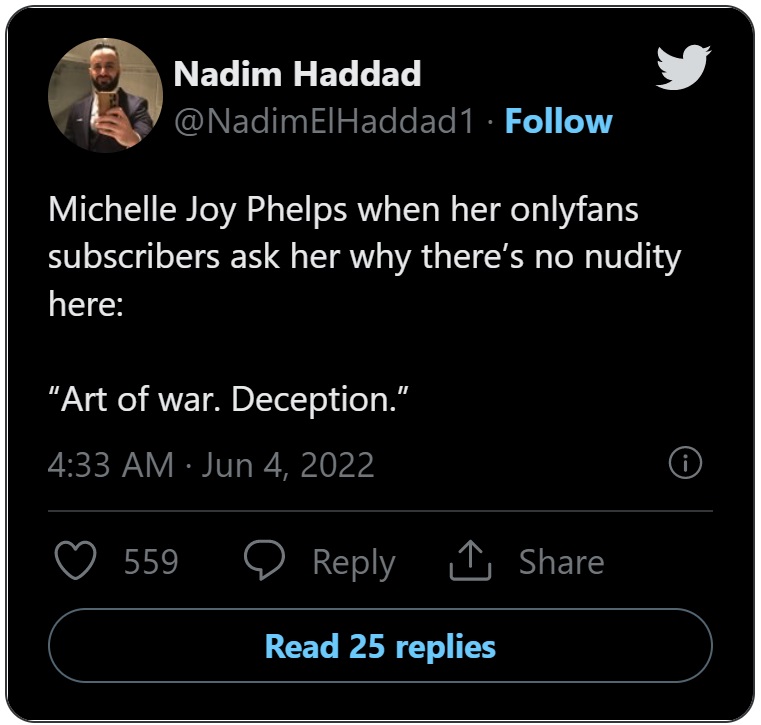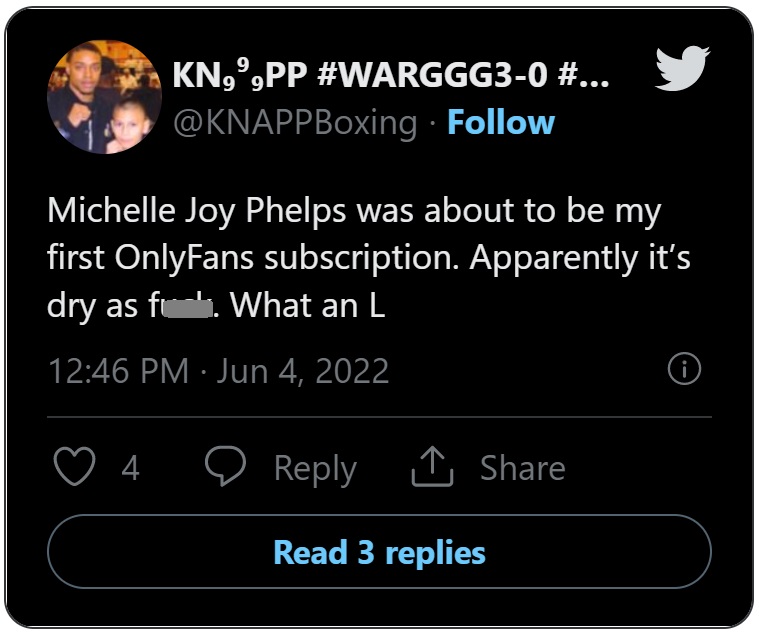 The Michelle Joy Phelps OnlyFans Leak Rumor Made People Remember the Time When a Disrespectful Man Asked Her if She Slept With any Boxers
Due to her level of attractiveness, and success in a male dominated area of sports some people believe that Michelle Joy Phelps slept with boxers to score the exclusive interviews she does, and decided it was a smart choice to ask her publicly. Once upon a time when she was tweeting about an interview taking place back on June 1st a fan reacted saying, 'how many boxers has piped you', she responded saying 'I'll let you run with your imagination so you can let one out as I'm sure you haven't been laid in ages, mate'.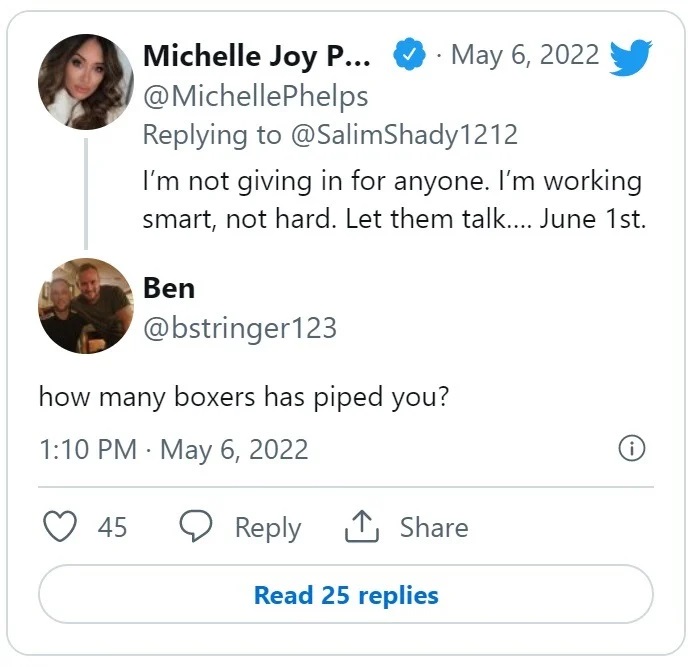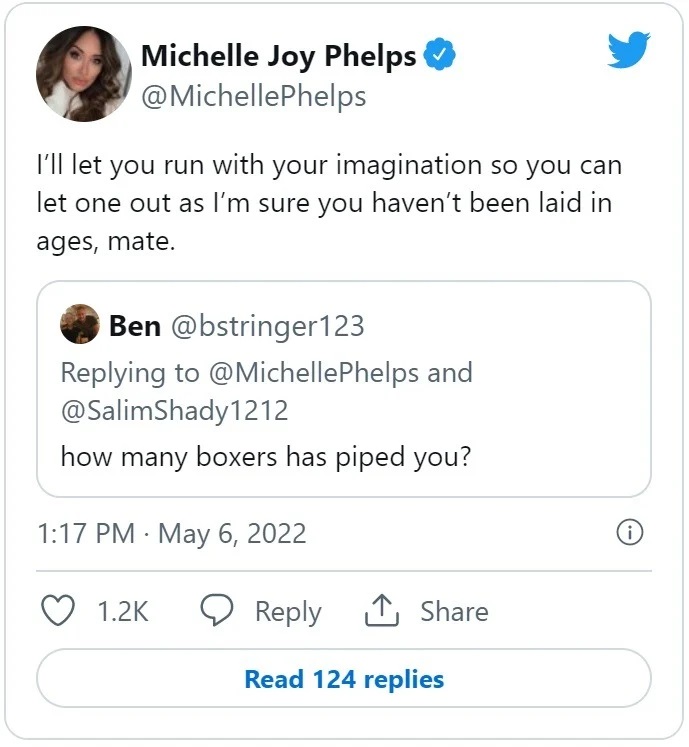 Considering how she's a very professional oriented woman, and her reactions to questions about her intimate life, it seems a bit surprising a Michelle Joy Phelps OnlyFans leak rumor is currently trending on social media. It's always a bit disheartening hearing about leaks happening, because in the end it's taking money out the content creator's pockets.