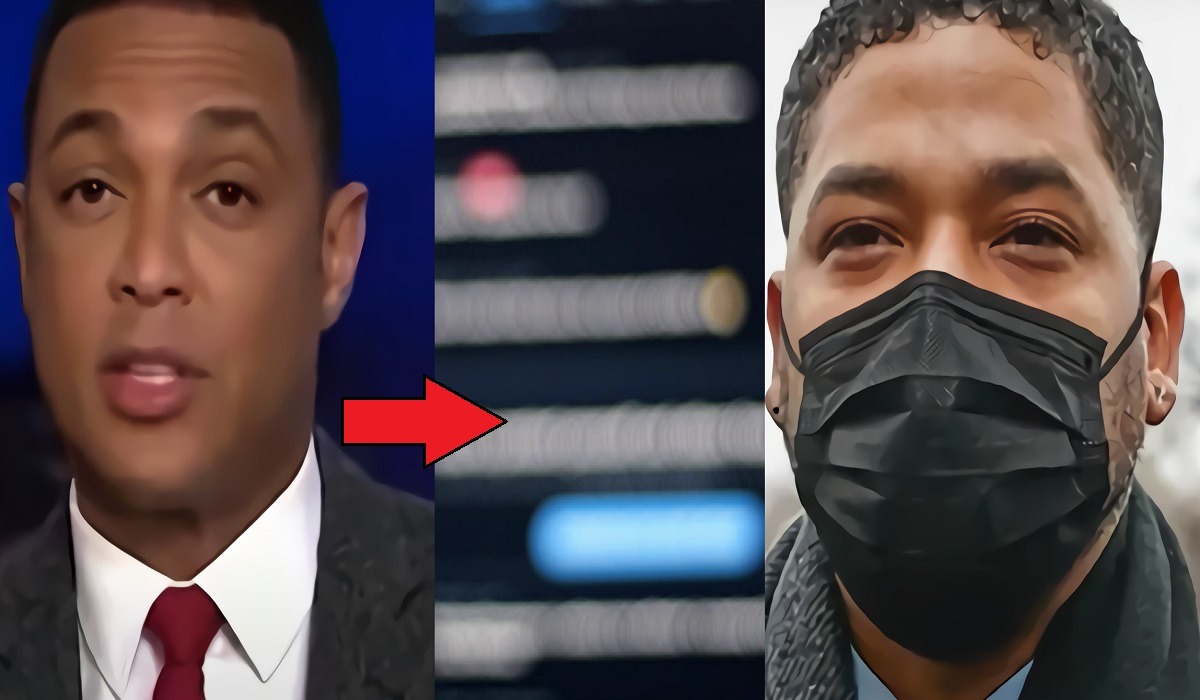 CNN is caught in even more controversy after some strange details emerged during the Jussie Smollett trial. Now another one of their anchors is caught in midst of rumors of doing something very shady. The debate is around how deep the words exchanged between them really go.
As you probably know Chicago prosecutors have accused Jussie Smollett of staging a homophobic and racist attack back in 2019. The superstar 'Empire' actor told police that two masked men attacked him as he was walking home, made racist comments, and put a noose around his neck. He also claimed they were Trump Supporters.
However Chicago prosecutors have a very different view of what actually took place. They believe Jussie Smollett paid two brothers $3,500 to attack him. They claim he hoped being a victim of a hate crime would help secure a higher paying contract on the Empire show.
Did Don Lemon Help Jussie Smollet Trick Cops?
During his trial Jussie Smollett snitched on Don Lemon by revealing details of a secret discussion they had. While testifying under oath Jussie Smollett said the Don Lemon texted him to say that the Chicago Police department didn't believe his story. This means that he was in contact with Don Lemon during the early parts of the investigation.
Why Did Jussie Smollett Snitch on Don Lemon?
On social media many people are accusing Don Lemon of obstructing justice in Jussie Smollett's case. Some people are calling for CNN to fire him. However, there also people how believe that Jussie Smollett is trying to bring down Don Lemon with him.
Jussie Smollett is facing six counts of felony disorderly conduct. If he is found guilty he could be in prison for up to the next three years, or be given community service.
Jussie Smollett snitching on Don Lemon is a plot twist no one expected. What's going on with CNN anchors these days?
Authors: JordanThrilla Staff