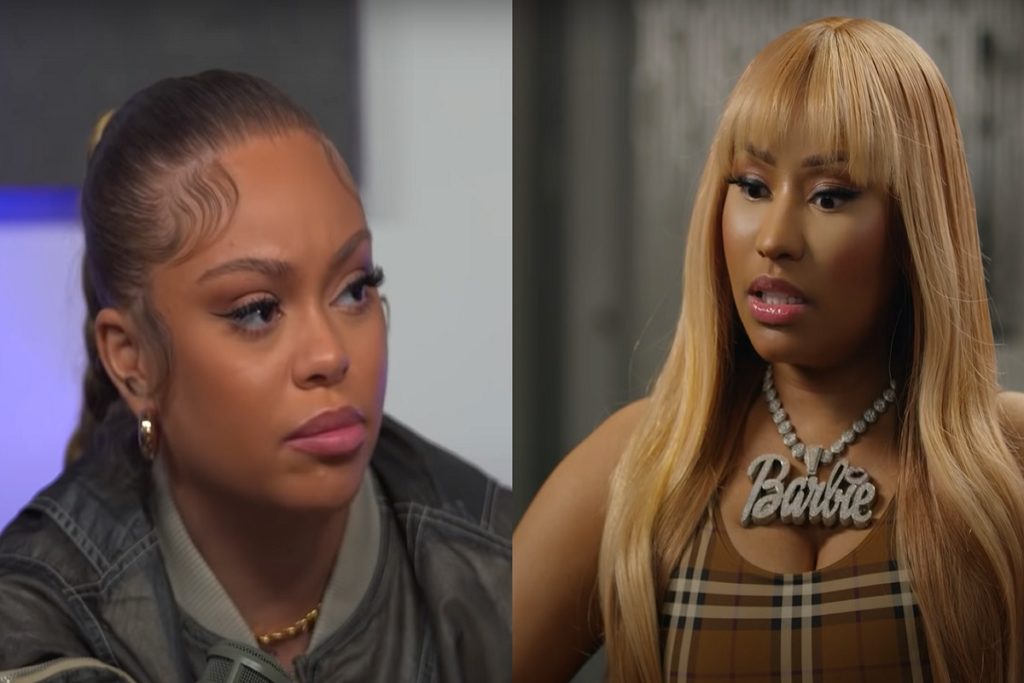 These days when Nicki Minaj is in the news she seems to be always beefing with other female rappers whom are younger than her for various reasons. Most recently a situation involving her and Big Latto aka Mulatto went viral, and now social media is chiming in labeling Nicki Minaj as a bully who can't accept that other female rappers are flourishing more than she is at the moment.
Hashtag #40YearOldBully (40 Year Old Bully) Trends After Big Latto aka Mulatto Leaks Audio of Nicki Minaj Hating on Younger Female Rappers
This whole situation began when Big Latto accused Nicki Minaj of saying that new female rappers aren't flourishing, and no one cares about her song lyrics. That happened after Nicki Minaj allegedly declined to be one of her songs. In response to those accusations Nicki Minaj made it seem like Big Latto was lying. However, the receipts were revealed when Big Latto leaked audio that appears to prove that Nicki Minaj did say new female rappers aren't flourishing. The situation led to the hashtag #40YearOldBully (40 Year Old Bully) trending as people clowned Nicki for being that old, and still hating on young female rappers.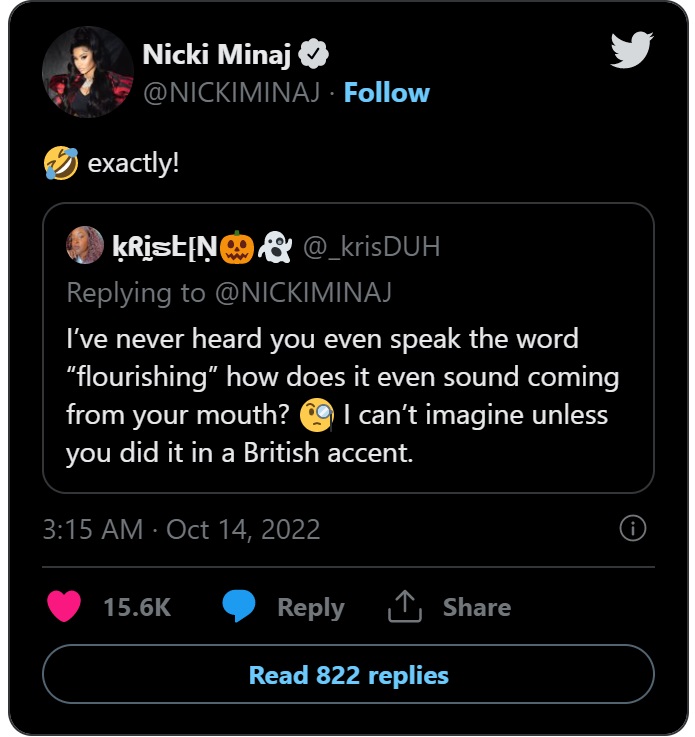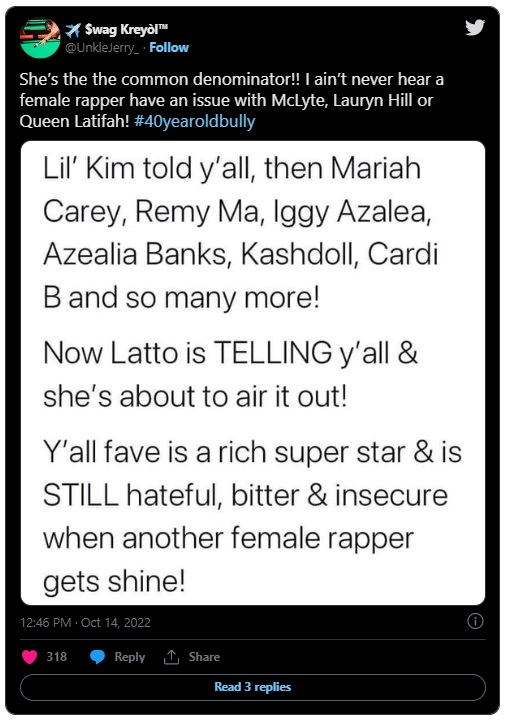 The #40YearOldBully hashtag even had Glorilla fans threatening Nicki Minaj in her DMs warning her not try Glorilla the way she did Big Latto aka Mulatto.
Is Nicki Minaj Mad 'Super Freaky Girl' Got Kicked Out Grammy Awards' Rap Category While Big Latto's 'Big Energy' Song Got Nominated for Best Rap Song?
As this situation continues to trend people are trying to figure out where Nicki Minaj's alleged negative energy towards Big Latto stems from. Many people are convinced it has a lot to do with 2022 Grammy Music Award nominations.
In case you didn't know Nicki Minaj's 'Super Freaky Girl' was kicked out Grammy Awards' Rap category, and instead the song was nominated in a Pop category. In the same breath Big Latto's 'Big Energy' song was nominated for best rap song.
Is it possible Nicki Minaj is feeling some type of way about that? One thing that's for sure is that "40 Year Old Bully" is the perfect title for a diss track if Big Latto ever decides to make one about Nicki Minaj.