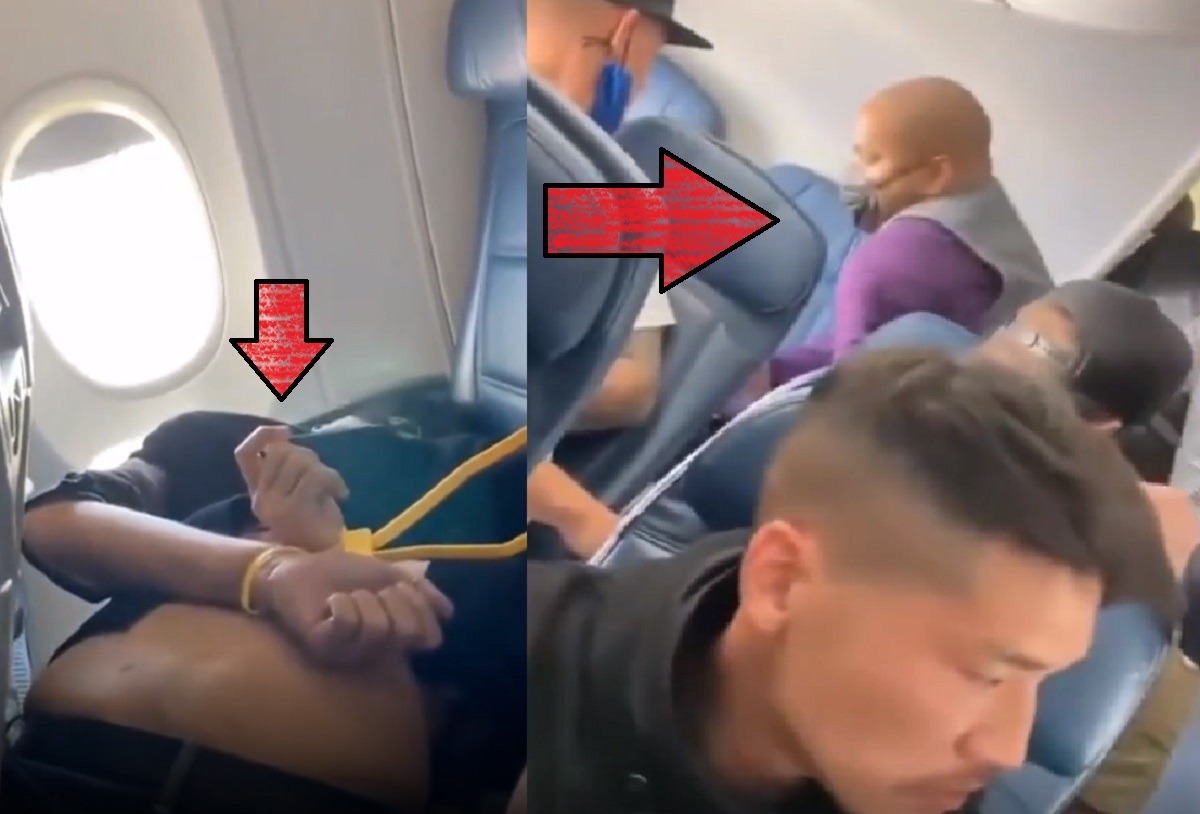 Delta Airlines is back in the news, but this time it's about a story heroism that may have saved many lives. A viral video shows the moment a black Delta Flight attendant zip-ties a hijacker who was attempting to enter the pilots area of the plane.
According to reports the would be hijacker was a passenger traveling from Los Angeles to Nashville. At some point during the flight this person tried to breach the Airplane systems and break into the cockpit. Little did he know there was a super hero on the plane on that day who would put an abrupt stop to his sinister plans.
Almost immediately the black Delta Flight attendant tackled the hijacker, held him down, then zip tied his hands behind his back. That brave act saved around 350+ people who were on the plane.
Several videos of the incident show how thankful the passengers were for the Delta Flight attendant taking down the hijacker. They left messages of appreciation on social media with many captions saying the man deserves an award. Another video shows the hijacker face down in an Airplane seat with the yellow zip ties around his wrist. It's not known whether the Delta flight attendant had any military training, or if it was just pure instinct.
The FBI his now investigating incident, and the would be hijacker is in police custody. Give that Delta Flight Attendant a raise.
Author: JordanThrilla Staff