Recently Balenciaga came under major scrutiny after they posted campaign ads on Instagram that had some very strange vibes going on. Firstly there was a small child holding a teddy bear in bondage gear. Secondly on the table in the picture were court documents related to a pedophile trial. The subtle imagery in the campaign left people wondering why it appeared that Balenciaga was promoting pedophile imagery to the public in a blatant manner.
When the situation went viral Balenciaga went into panic mode. First they deleted all their Instagram posts related to the campaign, then issued an apology. Still yet the backlash caused what seems like a permanent stain on their brand, which seems to have impacted their value in terms of demand. The proof could be a viral video that allegedly shows 50% off Balenciaga items on sale at one of their popular stores. Judging from the video it seems like almost everything in the store was half off.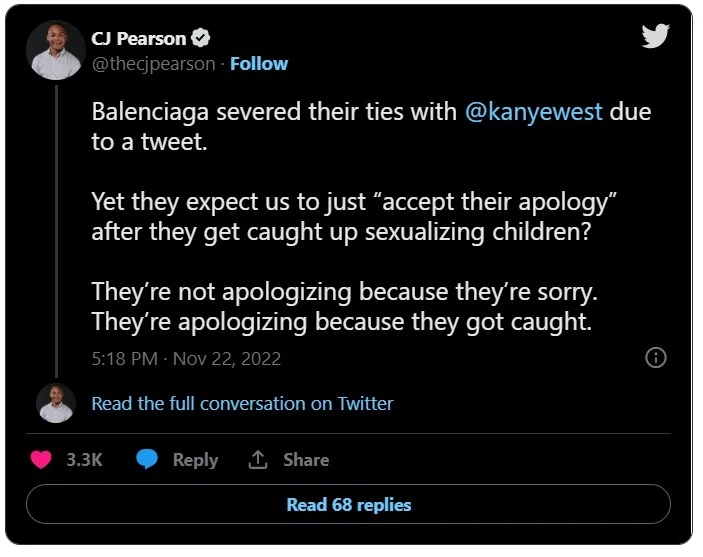 Like many people expressed on the Twitter, Balenciaga's apology wasn't enough to have the general consumer completely ignore the horrific imagery in their cancelled campaign.
Could that video be a sign that Balenciaga might be going out of business in the near future? Or is this situation the brand will survive in the long run?