We've all heard that old saying that goes something like "she's for the streets". It's a phrase used to describe a woman who is very promiscuous, or has slept around with a lot of people. In today's world there seems to be a strong divide on whether that's something to celebrate, or something to be ashamed of.
When a man sleeps around with a lot of people he's seen as a "ladies man" or "player", when a woman sleeps around with a lot of people the tone changes, which many feel is sexist. Naturally many people find it refreshing when a woman isn't ashamed of people knowing her body count might be on the higher side. An example is the amount of positive reactions to a Twitter user named yahnee aka @therealyahnee, a woman who had a "Welcome back to the streets" party. The woman celebrated her return to the streets with a lovely cake, and also showed her cakes.
_
In elegant pink writing the woman's cake said "welcome back to the streets" with three roses and hearts.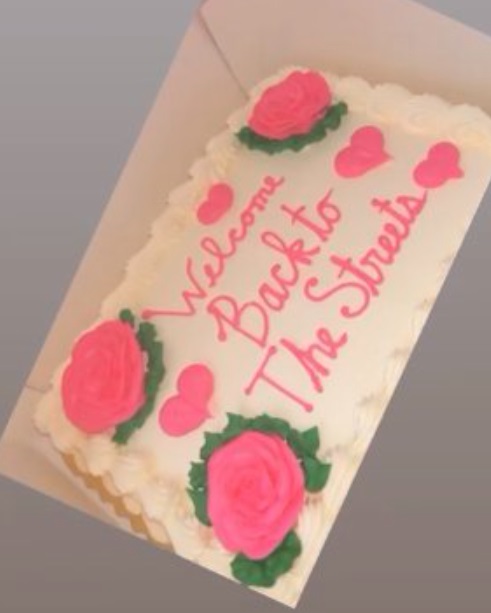 Apparently Yahnee was just released from prison, which is why she finally back for the streets.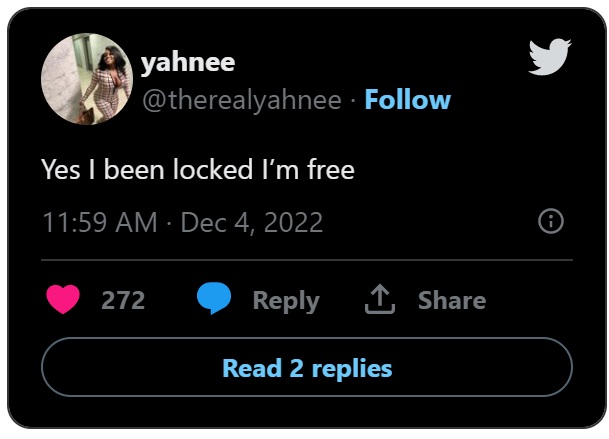 There were a plethora of comments on Twitter speaking on how they felt the party was like therapy for the woman's mind after her stint in prison.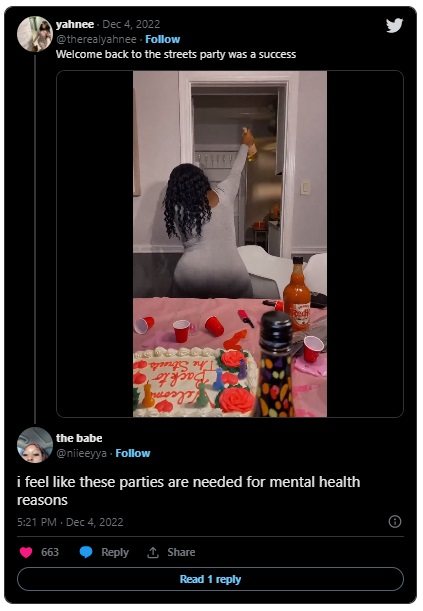 All in all the best thing about the footage is how happy the woman and family sound to finally be together under the same roof again.