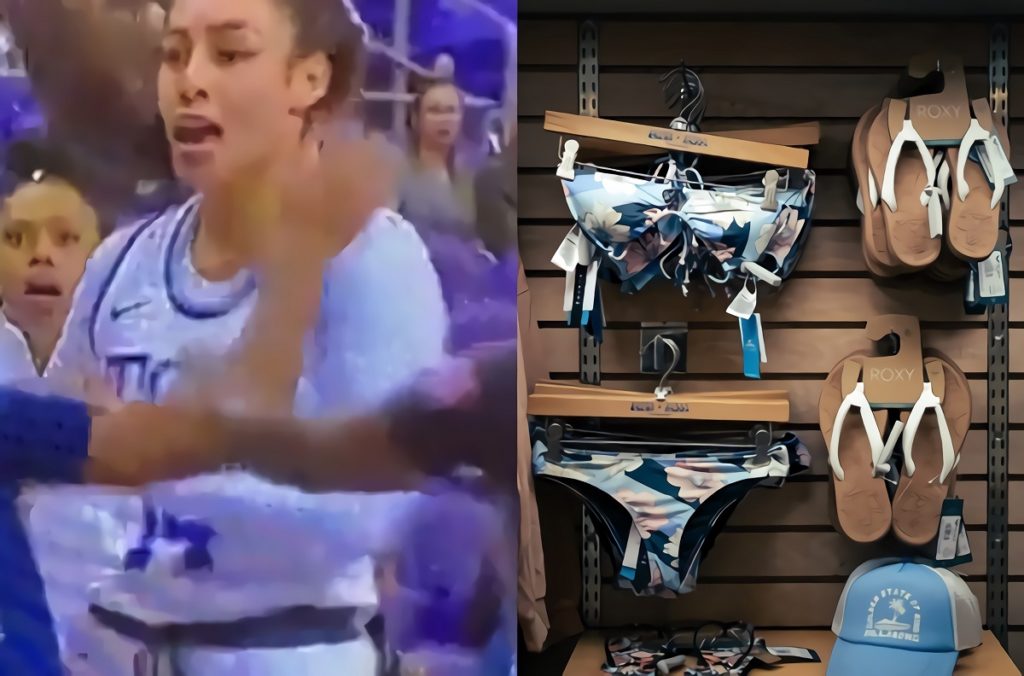 The TCU vs George Washington women's basketball game became the scene of chaos after tempers flared out of control. The incident began after Bella Cravens became enraged that Essence Brown pulled her hair. The fight began with when Bella Cravens punched Essence Brown in the face leading to a brawl.
According to reports George Washington players Nya Robertson, Nya Lok, Jayla Thorton, Caia Loving, and Essence Brown were all ejected due to the fight. On other end TCU players Bella Cravens, Lucy Ibeh, and Roxanne Makolo got ejected. The situation has caught a lot of people off guard, because it's not often you see fights on the basketball court where punches actually connect, especially during a women's basketball game. Take a look at some videos of the the fight.
This was the hair pull that made Bella Cravens punch Essence Brown in the face.
Bella Cravens Bikini Photos are Viral Due to the Hair Pulling Brawl Fight During TCU vs George Washington
On social media Bella Cravens doesn't have much followers in comparison to other well known athletes, but she definitely will now that she's viral. Bella Cravens bikini photos on IG have already been gaining steam as people became aware of it due to the incident.
It may sound a bit corny, but it's safe to say people are craving for Cravens after her viral fight.