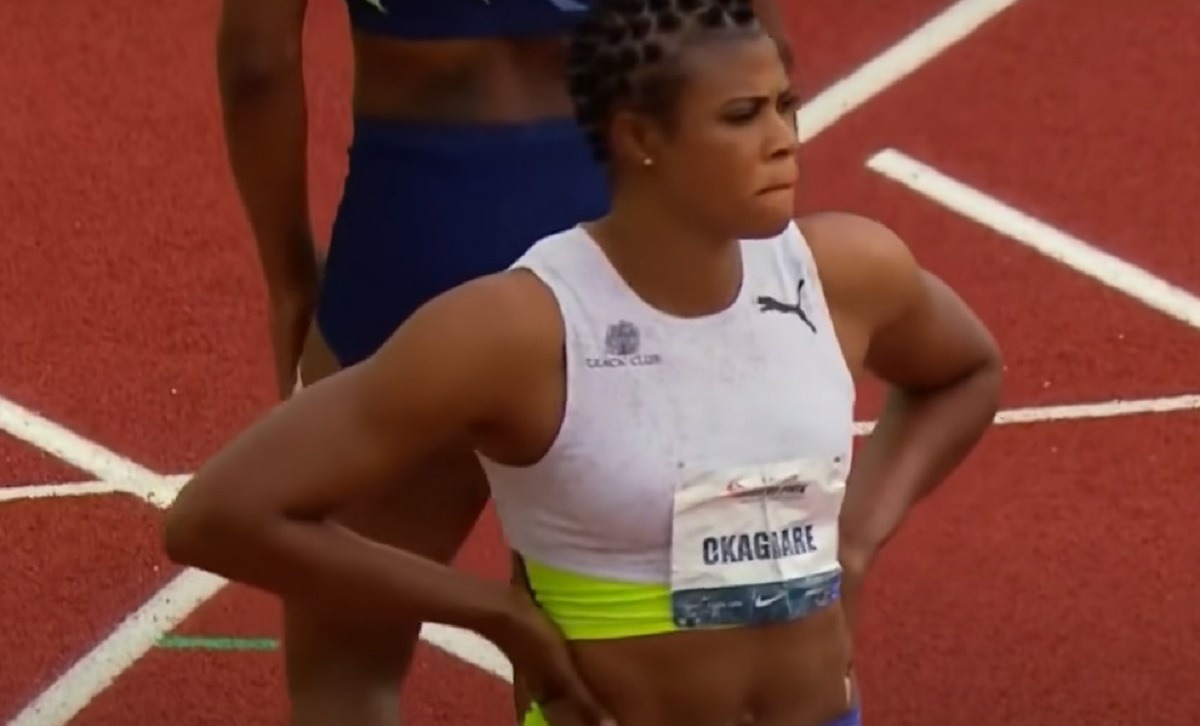 Nigerian sprinter Blessing Okagbare was caught cheating after failed drug test, paving the way for the first doping scandal of the Tokyo Olympics.
What Drug was Blessing Okagbare Caught Using?
According to reports from the Athletics Integrity Unit (AIU) Blessing Okagbare tested positive for Human Growth Hormone (HGH) during an out-of-competition test on July 19.
Prior to being caught doping Blessing Okagbare won her opening heat of the women's 100m. She would of been one of the favorite to win the semi-finals on Saturday. She was considered the main rival to Great Britain's Dina Asher-Smith.
Blessing Okagbare was banned from Tokyo Olympics as a result of the failed drug test.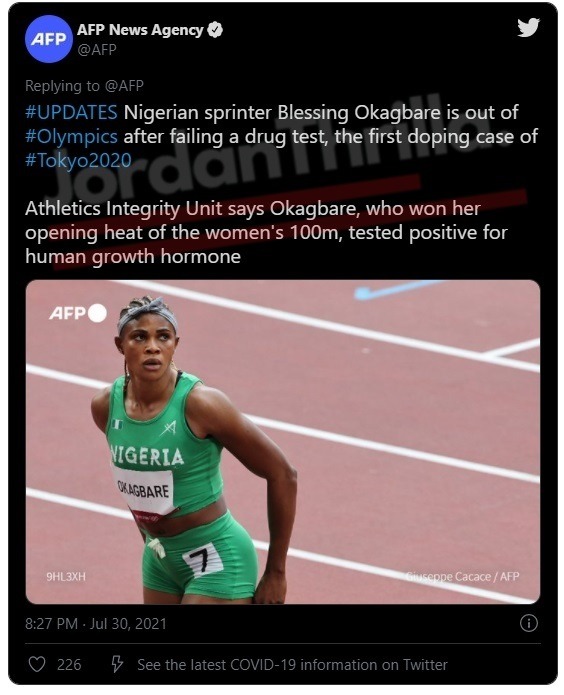 How Long Ago Did Blessing Okagbare Start Using HGH?
With the revelation that Blessing Okagbare was doping, people are looking back at her highlights from the past few months. Back in April, Blessing Okagbare clocked a 10.97 100m at USATF Grand Prix. With that finishing time Blessing Okagbare set second-fastest women's 100m dash in the entire world for 2021. Was she doping back then too?
This is some older footage from 2019. She's been dominating the 100m sprints for a long time.
Blessing Okagbare has been suspended from the 2021 Olympics, and there no details on how long her suspension will last. This is a severe violation that puts the integrity of Nigeria's entire Olympic program under a microscope. How deep does the rabbit hole go with this? Is this really an isolated incident?
Whenever you see an athlete get caught doping, it makes you wonder how many don't get caught.
Author: JordanThrilla Staff