Sad news has hit the hip-hop and sports world. According to new reports rapper Gonzoe is dead. On social media Gonzoe went by @imgonzoe. Multiple reports state Gonzoe was shot and killed in White center, Washington around 8 pm. The incident occurred on 2800 SW Roxbury Street near a Safeway gas station and Roxy's Casino.
Details of Gonzoe's Death
Gonzoe was taken to Harborview Medical Center alive, but in critical condition. He died of his shooting injuries at the hospital despite multiple attempts to revive him. There is no official word on how many times Gonzoe was shot or where on his body he was hit before he passed away.
Prior to his death Gonzoe converted to Muslim to lead a life of peace.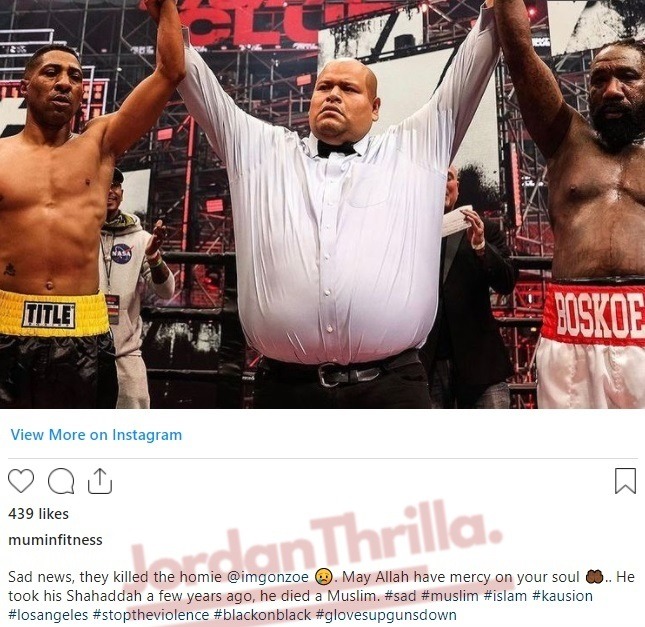 After Gonzoe's classic boxing match with Boskoe he became popular in the sports world.
Gonzoe would always try dropping knowledge to his fans on social media.
Who Kill Gonzoe?
Around social media conspiracy theories around Gonzoe's death have already started circulating as people wonder who might have shot him dead. He wasn't really beefing with anyone on that level, so this comes as a shock to most people. Still yet at the moment there is now word on who shot Gonzoe, but investigation is ongoing.
R.I.P. Gonzoe.
Author: JordanThrilla Staff